Obama: Liberal Arts waste of time
Going to college for a degree that you cannot even use, that was President Barack Obama's thoughts about graduating with a liberal arts degree.
It was reported that President Obama made remarks about liberal arts and criticized the effectiveness a degree in liberal arts would have in training people for jobs.
"[A] lot of young people no longer see the trades and skilled manufacturing as a viable career. But I promise you, folks can make a lot more, potentially, with skilled manufacturing or the trades than they might with an art history degree.  Now, nothing wrong with an art history degree — I love art history. So I don't want to get a bunch of emails from everybody. I'm just saying you can make a really good living and have a great career without getting a four-year college education as long as you get the skills and the training that you need."
Obama said this as an attempt to encourage American manufacturing to what it used to be by changing the way people are trained for jobs.
Obama isn't the first person in politics to frown upon liberal art studies.
According to Inside Higher Ed., Mitt Romney and Governor Pat McCrory also had a lot to say about liberal-arts disciplines. Oddly, all three politicians received a liberal-arts degree.
This all began when Obama gave a speech early in 2014 at a General Electric plant in Wisconsin on the need to improve jobs training programs nationwide.  The overall point of Obama's speech was effective and wasn't controversial at all, but the inner details of it left people feeling disappointed.
"There was a survey conducted of over 500 business leaders, like heads of companies, and all said that people with liberal arts education brought good communication skills, good analytical skills and good contextualizing skills to any job," said director of Women's and Gender Studies program in N.C State, Deborah Hooker. "A knowledge of history and literature, as well as a knowledge of science and technology, is important for all sorts of sociopolitical reasons."
While many people believe that this is true, and that the liberal-arts are just as important as any other major that students work for, Obama disagreed at first in his speech, but later apologized.
"Let me apologize for my off-the-cuff remarks. I was making a point about the jobs market, not the value of art history," said Obama as he went on saying that art history was one of his favorite subjects in high school.
Mercy College's very own Dean of Liberal Arts and Professor of Humanities had a lot to say about Obama's comment.
"He did apologize but given the context in which he was speaking to the GE people in Wisconsin, the remark was not off the cuff which is what he said in his apology letter," said Dean Miriam Gogol. "The reason I say that it wasn't an off the cuff comment is that his remark fit in directly with his primary message which was about job driven training programs. But in my judgment as dean, it was more than just an unfortunate comparison."
Liberal arts can go under multiple categories, but for the majority of colleges, a liberal arts degree often includes the four traditional branches: humanities education in which students specialize in classical languages, such as Latin and Greek,  modern languages, where students are required to study at least three languages, mathematical-scientific education and economical and social-scientific education, where students are required to study economics, world history, social studies and business informatics.
Gogol states the importance of a liberal arts education and career training.
"Students need both. They need preparation for jobs, and they need an education that teaches them how to think. They need both," she stated. "People need the bread, and they need the rose. They need an intellectual foundation,  and they need critical thinking and creative interdisciplinary reasoning. They need to learn how to think outside the box, which is a huge part of one's life."
Mercy College has its very own School of Liberal Arts, which Gogol feels strongly about. "The School of Liberal Arts at Mercy College is a foundation. We are a combination for a liberal arts school at Mercy; we have combined the professional and the non-professional."
Not many students know about Obama's comment toward the GE workers. Out of the many who were asked, only one of them knew it, about but didn't have much of a comment.
While many people believe liberal arts is a waste of four years in college, it realistically is a help, not only for career advancement, but in self-improving one's overall life.
"I didn't start out as a dean. I started out in English and I had no idea where I was going to go, I found myself, and it took a long time. I was drawn to passion, and then I went forward in it. (Studying liberal arts) won't let you go backwards," said Gogol. "We all need the intellectual foundation, and need that capacity to think outside the box, and that's where liberal arts comes in."
Leave a Comment
About the Contributor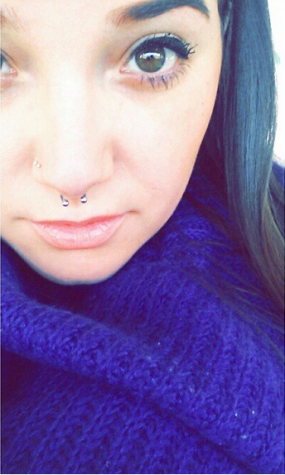 Erminia Errante, Senior Editor
Erminia Errante is FINALLY A SENIOR with an English Education major and a journalism minor. Living in Brooklyn, she has a passion for writing and loves...