SGA is 'Making Moves'
Mercy College's Student Government Association  is making it a top priority to make a huge presence on campus this year.
Although there have been various incarnations in the past, this SGA was developed two years ago during the 2012-2013 school year. They have taken these past two years to build a foundation for the students, as well as to become very successful and actively involved on campus, says the SGA officials.
Last semester, the students elected the SGA e-board, and they are excited to have a positive and fulfilling year. The results from last years elections are as follows: President- Angel Cespedes, Vice President- Raymond Woznick, Secretary- Amanda Droll and Treasurer- Abigail Smith.
Although the SGA has built a pretty good foundation for this upcoming year, Woznick is still looking forward to build off of the foundation that they have already. Woznick mentioned he was looking forward to meet a lot of the students and having better communication with them.
"The purpose of the SGA is to better the life of students. Hopefully we can have a good relationship with the students to give them what they want and need."
Cespedes agrees with Woznick. "We want the SGA to be more present on campus."
Cespedes is looking forward to making a presence on other campuses as well as just the Dobbs Ferry Campus. He wants to get students as actively involved as possible.
"Over all, I want to make the experience better for all students at Mercy College," Cespedes mentioned.
If anyone has any questions regarding the Student Government Association of Mercy College, contact one of the advisors, Ruben Henao, the Director of Student Life, or Christopher Salute, Director of First Year Experience for the School of Business.
There are many things that the students should be looking out for and aware of in the next couple of weeks.
In the near future, the election process will be underway, and it's important to vote for students who you want to represent your voice. Once people fill out applications to run, it is important to get to know the candidates before you vote. They are going to be the people representing your voice for the academic year.  There are many different positions that any student, no matter if you are part time, full-time, resident, or commuter, can apply for.
The different positions available to run for are as follows: senior, junior, sophomore and freshman class representatives, parliamentarian, public relations representative, marketing representative, and commuter representative.
The SGA strongly encourages students to run for a position, but if running for a position isn't for you, it is also recruiting members who just want to be a part of the student government.
If you have any ideas of something that you think the student body wants and needs, town hall meetings are the place to bring that information to. These meetings are held so SGA can hear all of the ideas and hopefully bring them to reality. There will be an event held every other week, and the day and the time will be determined on flyers that will be posted around campus.
Many of the students said that there is no formal place for them to express their concerns, as well as no one to express their concerns to. The SGA is excited to have the student population present at the town hall meetings, and hopefully it can meet and provide the students with what they need.
Unlike previous years, there has not really been one direct person that the SGA could confer with to help solve the students' issues. President Timothy Hall is excited that the SGA wants to be actively involved with the benefits of the students. He wants to be that pinpoint person and be involved with the students as much as he can.
Leave a Comment
About the Contributor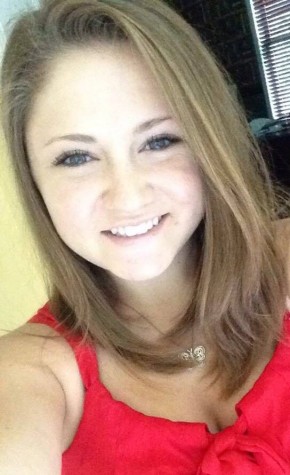 Elizabeth Berlin, Impact Staff
Elizabeth Berlin is a Business Honors student and ambassador at Mercy College School of Business. She is an undergraduate majoring in Marketing and Finance....