Recruit Westchester Deemed A Success By Mercy Students
Mercy College invited all students looking for job and internship opportunities to the Recruit Westchester event out of Rye Brook on Oct. 17.
The events turnout was considered amazing by Mercy College. Employers from all over Westchester County came to this event seeking young intelligent individuals who were eager to work in a specific field.
There were over 1,500 job and internship opportunities available for students around the area to apply to. There were many schools that participated in this event such as Berkeley College, The College of New Rochelle, The College of Westchester, Fordham University, Iona College, LIU Hudson, Manhattanville College, Monroe College, New York Medical College, Pace University, Purchase College, Sarah Lawrence College, St. Thomas Aquinas College, and Westchester Community College.
The career service team at Mercy College did a great job marketing this event to students on campus, students said. Numerous posters and flyers were placed in the hallways, in the PACT and Student Service offices, on different bulletin boards all around campus, and in the residential locations. Information about the event was posted on Facebook, on the brand new school website, and emails were sent out to all undergraduate and graduate students who attend Mercy.
Along with all of the advertising of the event, career services provided students with many different tools to help them prepare for the event. There were career fair preparation sessions at the Dobbs Ferry, Bronx and Manhattan campuses that addressed topics such as resume building, dress for success, and how to work a career fair. PACT and Career Service counselors also took the time to individually meet with their students who were attending this event to help better prepare them as well. In addition to that, a short video on 'How to Prepare for a Career Fair' was also emailed to all of the students.
It is clear that Career Services took a lot of time to plan this event as well as provide students with a plan to be successful. They believe that this event, which is only held once a year, is so important for students to attend.
"It is important to network and start building professional connections. Participating in a career fair is a perfect way to do that," said Career Services member Jill Hart.
"Employers love to be able to meet candidates in person, and students get great hands-on experience introducing and selling themselves.  It is easier to make a connection in person than just submitting an application on line. And it's a great professional development experience."
The Recruit Westchester is an interview in its self. It gives students the opportunity to express themselves and give the recruiter a reason to remember them.
John Flickinger, a freshman in the Business Honors Program, attended the event, which he felt exceeded all his expectations. Since John is a freshman, he didn't think that he would get anything out of it other than the experience but was pleasantly surprised.
Usually at job and internship fairs, recruiters only look for juniors and seniors, but the recruiters at this event were interested in all students. "I received interview and follow up offers from companies such as Apple, and Verengo Solar," said Flickinger
At this event, the recruiters were more interested in the skills that the students had and were able to bring to their company, rather than their graduation date. This benefits a lot more students who are looking to gain experience even in their early years in college.
"I was able to learn networking skills, and develop relationships."
This event really helped students like John meet knew people and practice informal elevator speeches with the recruiters. It is very important that students know how to present them selves to potential employers at any given time.
"I believe that attending Recruit Westchester allowed me to further my business and interpersonal skills to learn and grow as an individual," said Flickinger.
Many students underestimate so many opportunities that are literally right in front of their eyes. The Recruit Westchester event really gives students the opportunity to not only develop skills that are necessary when having to present your self, but it also gives students the opportunity to express who they are, and all of the great things that they have done that have made them who they really are.
Katiana Golino, a sophomore in the Business Honors Program at Mercy College, also attended the event, but had a great, but different experience than Flickinger had. Because Kati is older than John, her main goal going into the event was to find a couple of employers who would offer internships.
Katiana is a student athlete on the softball team, and so balancing school, athletics, as well as an internship can be a bit tricky. It is hard for her to find time to fit everything in at once because she is very busy with so many extra curricular activities.
Golino was looking for employers who would work with her and her busy schedule while still fulfilling different tasks for the internship.
There were many companies there that Golino did not even know would accept interns. She also was surprised at how many companies in her field were there that she did not know even existed. Those companies were not little start up companies, but they were big and established accounting firms that really interested her.
Golino had the chance to meet with many different people and she was excited that she got many different internship leads.
" It never hurts to approach a table," Golino said. "You never know what you are going to learn if you don't approach everyone."
Golino had such a great mindset going into this event, which really positively benefited her outcome.
Mercy College's Career Service team put a lot of hard work into this event and they are so very excited from the turn out. "We would love to see even more Mercy College students take advantage of the internship, job and networking opportunities available through this event next year," said Hart.
Leave a Comment
About the Contributor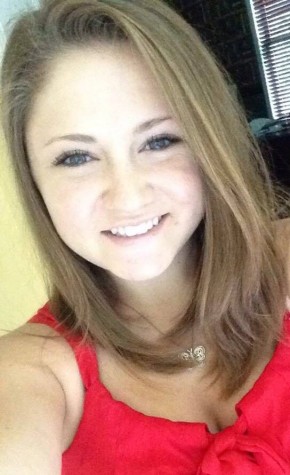 Elizabeth Berlin, Impact Staff
Elizabeth Berlin is a Business Honors student and ambassador at Mercy College School of Business. She is an undergraduate majoring in Marketing and Finance....