SGA Seeks Students To Run For Elections
The Student Government Association of Mercy College is working very hard this semester to accommodate student's needs this year, and is excited to announce that elections will be held for the 2015-2016 academic school year.
The SGA is looking for people to be a representative and a voice for the Mercy College students. There are many different positions available that any student -part time, fulltime, resident, or commuter, can apply for.
The different positions available to run for are as follows; Senior Class Representative, Junior Class Representative, Sophomore Class Representative, and Freshman Class Representative. Students can also run for the positions of Parliamentarian, PR Representative, and Commuter Representative.
The SGA strongly encourages students to run for a position. They are also recruiting members who do not want to run but want to be involved in the student government.
If you are a student who is looking to be a part of the Student Government Association of Mercy College, it is very important that you attend at least three meetings before the end of the semester.
By doing so, students will be able to get a feeling of what it is like to be a part of the SGA of Mercy College as well as have a sense of the responsibility that is takes to be a member.
Another event that the students should be looking out for is the second annual Spring Formal, hosted by the Student Government Association.
The Spring Formal will be on April 23 in the Main Hall gymnasium.
The Spring Formal gives students to step away from the stress of school and enjoy a night out dancing with their peers.
Last year, over 100 people attended this event, and it was the most talked about event of the semester, not only on the Dobbs Ferry campus, but on the other campuses as well.
Students from the Manhattan and Bronx campus joined in on what was such a great night. Transportation was provided to and from the neighboring campuses, which really made it more appeasing to other students.
"Last year's formal went really well. It was nice being able to see the Mercy community come together from all the major campuses and have a great time," said Amanda Droll, secretary of the Student Government Association.
The Spring Formal last year kicked off what is going to be an annual tradition at Mercy College. If any student is looking to see what a great time the Spring Formal was, you can take a look at the Student Government's Facebook page, under the photos.
If you have any questions regarding the elections process or Spring Formal, feel free to email [email protected], or you can attend the meetings that are held every Thursday at 3 p.m. in the Vitale Lab in Main Hall.
Leave a Comment
About the Contributor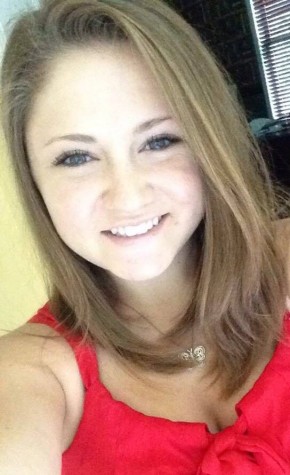 Elizabeth Berlin, Impact Staff
Elizabeth Berlin is a Business Honors student and ambassador at Mercy College School of Business. She is an undergraduate majoring in Marketing and Finance....