Mercy Alum Loses Life While Saving Friends
It's never easy losing someone from the Mercy College community. But losing a former student so young is beyond tragic.
Paul Flowers, now residing in Florida, dove into a rough waters to unhook his friend's boat from crashing into rocks and sinking. He saved seven lives yet drowned in the process.
When the crew from the class of 2007 found out that our dearest friend Paul had passed away, they searched for answers which will never be answered. Please tell me it's not true, they cried on social media. Please tell me it is a mistake. Please tell me it is someone else. Please tell me that he will be OK.
Unfortunately, I had no answers or explanations. I just know a young man had passed away that I, like so many others, had a lot of fond memories of and a lot of laughs with.
Paul Flowers was more than a student, more than a friend, more than a basketball player. He was a man on campus who always had a smile on his face and a joke in his back pocket.
I remember no one ever saying a bad word about him.I remember talking hoops with him all the time. I remember him telling jokes at his fellow student Erin's surprise baby shower that we had after class in Maher Hall. I still have the picture of the two of them from that day, and I shared it with her last week. It hurt to see that smile. It's unfortunate that happy memories can sometimes sting harder after a tragedy.
Losing him was a surprise, but the the manner in which it happened was not. He put his friends before himself, and it cost him his life. If you could ask Paul if he thought his life was worth saving others, he would tell you it was a no-brainer. I don't know if I ever taught you anything Paul, but I certainly know what you have taught me.
Rest with the angels, old friend. The 2007 crew will laugh with you again someday.
Please read his story in the New York Post, and discover what a true hero he really was.
Leave a Comment
About the Contributor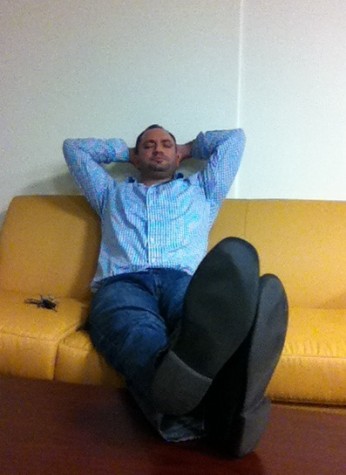 Michael Perrota, Adviser
Prof. Michael Perrota began teaching at Mercy College in 2005. Previously, he was a full-time reporter for North Jersey Media Group in the sports and news...