Teaching Takes Center Stage in the Theater Club
"I would be the last person I would have suspected teaching anything, but theater especially"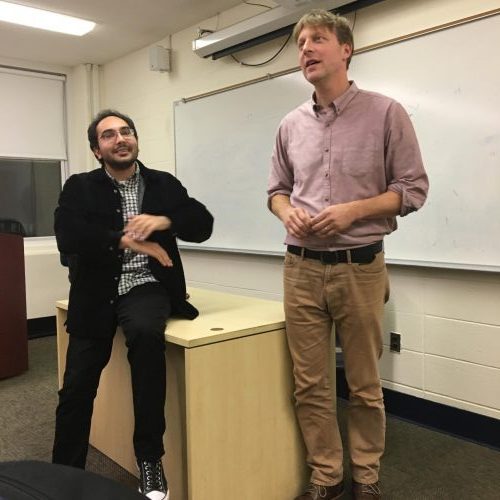 "I ain't sorry for nothing I done. And ain't gonna be sorry," said Danielle Gray, a member of the Theater Club, as she channeled her voice into reciting a monologue from August Wilson's King Hedley II. "The judge like to had a fit."
"One second, let's with play with it," said Prof. Marc Palmieri, a new speech instructor at Mercy College and co-advisor to the Theater Club. Palmieri directed Gray to look to the side when she mentioned the line about the judge's reaction.
"The judge like to had a fit," her head turning to the side imagining a judge was looking down at her. As Gray finished performing her monologue and sat down, Palmieri continued to speak about needing to emphasize certain words or simply to hold the moment before breaking character at the end, "Let us absorb what just came out of your mouth."
Theater Club members were practicing monologues of their own original work not on a stage, but in front of the classroom in Main Hall Room 312, while Palmieri sat in the back atop a desk.
Palmieri believes playing with setting is part of what makes theater unique in comparison to other types of performance. "All you need is a space to watch you and see you."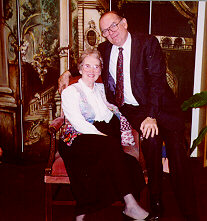 These words that would have surprised his younger self as a Long Island high school student drafted by the Toronto Blue Jays or a college student on a baseball scholarship at Wake Forest University. His entrance into theater and performance was orchestrated by his professor, Dr. Harold Tedford, who recruited him into his Intro to Theater class, a person he credits as a mentor into a subject he knew nothing about until the first class.
It was the classes connected to the Theater Department, more specifically his Speech and Voices classes, he attributes as having the greatest impact on him, not only as a performer, but as a person. "I was a student athlete and very proud of having been a student athlete… but my sense of self was very limited," Palmieri describes.
He did not consider himself, "someone worth listening to," but the classes taught him how he sounded, presented himself, and listened to others.
These are the lessons he has been teaching Reeyaz Bettencourt, the President of the Mercy College Theater Club, such as projecting his voice more and the do's and don'ts of standing on stage.
"An actor needs to exude confidence or else the audience members are going to get nervous," Bettencourt mentions in what he has learned from Palmieri.
To become deeply invested in theater was a surprise for Palmieri, but to become a teacher was double the surprise. "I would be the last person I would have suspected teaching anything, but theater especially," he recounts in talking about his first teaching job at Passaic County Community College.
"It was acting and it was many, many miles from my home. I would take three buses to get there and back twice a week deep in the suburbs of New Jersey from Astoria, Queens."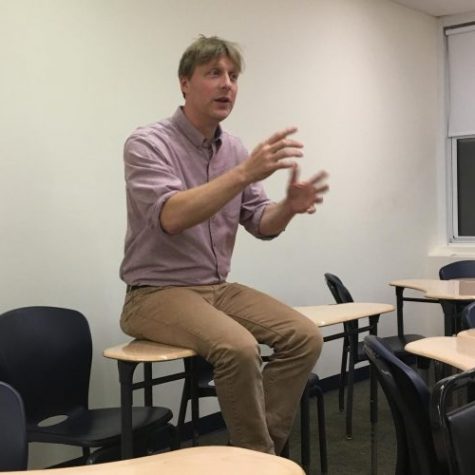 The trek didn't dissuade Palmieri from teaching. His enthusiasm for teaching was motivated by his friends who were teachers themselves and a desire to be a professor at one of New York City's colleges. This desire became reality when he became a lecturer at The City College of New York.  He received his Master of the Arts in Creative Writing from the same college a few years later.
He held this position until this fall semester when he became a full-time core faculty member for Mercy College's School of Liberal Arts. Barely into his time at Mercy he was approached by Dr. Richard Medoff, Associate Dean for the School of Liberal Arts, about joining him as an advisor for the Theater Club.
"He barely got the question out of his mouth and I said, 'Oh yes that's wonderful. Please I would love to do that."
The role of advisor for a club about performance and acting was not a first for Medoff. He served as an advisor for the Mercy College Drama Club several years ago.
Born and raised in the Bronx, he studied at State University of New York at Stony Brook majoring in Math and Theater. It was there he met John Newfield, a German theater director who started the Stony Brook Theatre Arts Department as its first Chairman.
Newfield originally came to the U.S. to start the Santa Fe Opera Company, a goal that may have been born out of his love for a specific genre of movies. "He told me the only thing he knew about the United States was from Westerns so when he got off the plane he thought there would be cowboys and Indians all over the place," Medoff recounts with a laugh.
Medoff considers Newfield to have had an impact on his career path because of a research project about The Living Theatre he assigned Medoff in his senior year. He says they were described as revolutionaries. "In fact, we were trying to start the revolution."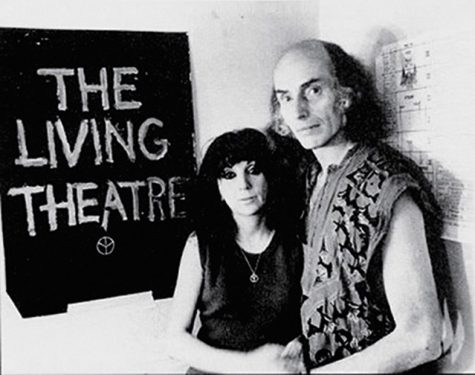 While Newfield suggested Medoff work as a dramaturge, Medoff instead went on to act for several years and write his own plays. He took notice of the Brooklyn College Master of Fine Arts program in Creative Writing-Playwriting, which was directed by Jack Gelber of The Living Theatre. "I took that as a sign that I should go back to school."
Medoff would go on to earn his MFA from Brooklyn College and continuing on for a PhD in Theater at City University of New York Graduate Center.
Medoff's educational journey led to him teaching at-risk students at LaGuardia Community College's New Student House for two years, before becoming part of the Mercy College Speech Program faculty. Originally, he believed teaching would provide time for writing, but the reverse occurred. Writing is now a long-distance second place to his love for teaching.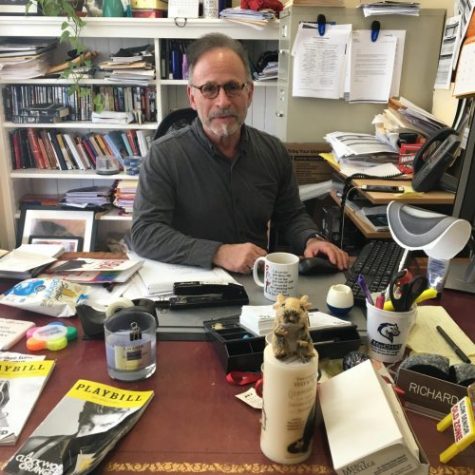 "My revolution now starts every day that I'm standing in front of a class that I no longer feel the need to take a role because my role [has] now become as leader, as teacher, as transformer, and so I don't need the theater anymore."
It is a role he is happy to extend outside the classroom as co-advisor with Palmieri. "There was a knock on my door," Medoff chuckles in retelling how he became the first advisor for the Theater Club after being asked by Bettencourt.
"[Bettencourt] was really one of the students putting in a tremendous effort," Palmieri adds. The effort was started by Bettencourt in the Spring 2017 semester, his first semester. He was surprised at the lack  theater productions and clubs focusing on drama.
"The acapella club was the only other club focused in performance. I have a terrible singing voice, so that wasn't an option for me," Bettencourt laughed in retailing his predicament.
"I thought it was something different to do," Alex Kuhn, a Theater Club member, says on why he joined. Kuhn noted how the active the Theater Club is.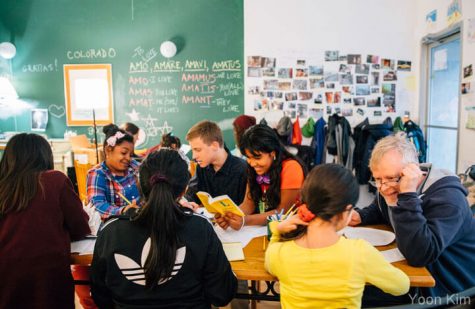 Bettencourt first became interested in the creative arts when he volunteered at Still Waters in a Storm, a reading and writing "sanctuary" dedicated towards people from five to seventeen, located in Bushwick, Brooklyn. He mainly worked with children on creative writing. "Every Saturday, we would come together, write whatever was on our minds and share that."
It was while volunteering he met many of the artists, photographers, and playwrights who were invited to share their talents and skills with those at Still Waters in a Storm. While Bettencourt was volunteering he met Noel Allain, the co-founder and artistic director of The Bushwick Starr. Allain was volunteering through a partnership with the Big Green Theaatre program, which is about educating children about issues facing the environment and writing plays about the topic.
During then, Bettencourt expressed his interest in acting to Allain. "I asked him and he said, 'Sure,'" Bettencourt laughs as he recounts Allain offering his time to teach him.
Since then, Allain has provided Bettencourt guidance through the creative process behind acting. Yet, it is what he has observed, not learned from Allain that has had the most impact, and what has made him a mentor and friend. "What I've observed of him is his character. He is generous, very kind, empathetic person."
Bettencourt has started a similar speaker series for the Theater Club. The club meets on Wednesdays and Saturdays, but generally dedicates its weekend meetings towards its speaker series. "I'm hoping I can provide the opportunity for people to make those connections," he says.
For Kuhn, a marketing major in his fourth year, the speaker series has been an interesting event to attend. He went with his fellow club members to the Manhattan Campus to listen to director and producer, Awoye Timpo, talk about her career. "One piece of advice I really walked away with from her. She believed diversity really meant inclusion."
A regular event Medoff believes is great for those interested in performance as a career, but more importantly, benefits anyone who attends. "It gives you a sense of confidence to be able to walk through a door and get that job."
Medoff points back to a student at Stony Brook who wrote a letter to a director saying he was inspired by his work after the director visited the college. That student became an unpaid assistant to the director. The director, in turn, helped the student develop connections with other professionals, with the student going on to direct soap operas, like All My Children.
To Kuhn, it is not just about getting the job, but what students can use throughout their lives during and after college. Kuhn says he joined because of his interest in improv. "Thought it would be a valuable skill throughout life to do improve or just have some idea of what it means."
Palmieri believes there is never a greater time to explore
Palmieri says there is never at a greater time  to explore the arts then when in college. "This is a time in one's life to do so many different things. It's a consummate university experience."
Bettencourt believes theater can and performance can help him dispel the impression that he is a quiet and shy person. At least, that is what people will tell him as he talks about. A laugh coming out as he thinks about it. "I don't want to be known as the shy, quiet guy. Nobody really does. Nobody likes that label."
He wants to prove people wrong and hopes others in the club will join him in the process of becoming more confident and comfortable speaking, an effort encouraged by Medoff and extended towards all students in his classes. "I want each of my students to find that voice. That individual voice, and to let it sing."
Leave a Comment
About the Contributor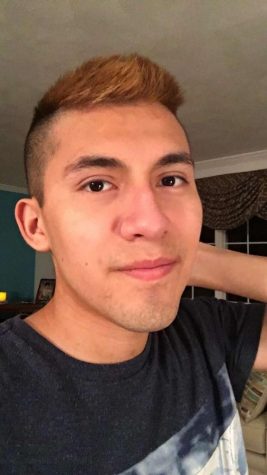 Matt Reich, Former Associate Editor
Matt Reich is a guy constantly on the go who can't let a minute go unused. Born in a city in Texas, raised in rural Connecticut, and now he's trying to...