Red Hyacinth Journal Continues Former Professor's Legacy
Tucked away amidst the commotion of the Hudson Hall first floor lounge, Dr. Kristen Keckler, program director of the undergraduate English department, and her student editors, Hope Androsko and Briana Snyder-Harper, sit huddled close together finalizing last minute housekeeping rules for their upcoming literary project, The Red Hyacinth Journal.
Starting out as an award given to students for creative writing, The Valerie Lewis Award for Excellence in Creative Writing has been transformed into something much greater as a way to honor the memory of a former professor.
Valerie Lewis was an adjunct professor of creative writing at Mercy College from Fall 2011 until Spring 2013. She was adored by her students, and faculty observations gave her glowing reviews. Following one of her classroom observations, the observer who sat in on Lewis' class wrote that she was "uniquely gifted in her ability to infuse the classroom with her own level of energy and excitement."
Following her passing, Lewis' parents decided to create the Valerie Lewis award as well as a memorial fund that would be used to aid the creative writing program at Mercy College. They had no instructions on what to do with the money, as long as its use would celebrate Valerie's life as well and her passion.
When approached about sponsoring the literary journal, Lewis' parents were completely onboard. Keckler decided that instead of awarding a cash prize to the winner of a writing award every year, all of the submissions for the contest would be compiled into a literary journal.
"This will allow us to reward many students by publishing their work," she said.
The contest was proven to be an instant success. Professors garnered a large group of submissions to showcase their students work and honor Valerie Lewis' memory. Now that the journal's website is up and running, they are looking forward to seeing future success and enthusiasm from students.
With their deadline of Nov. 15 quickly approaching, Androsko and Snyder-Harper have been working diligently alongside their team of art and design majors, Chelsea Fone and Anthony Duque, as well as English graduate student, Jayliss Pichardo, to make sure that the layout is ready.
A literary journal differs from a newspaper in that the journal is a "collection of emotion-based works" whereas a newspaper relies on facts and current events. No matter the time stamp, creative writing has no expiration date.
Snyder-Harper said, "Someone can submit a poem written two years ago and it is still powerful."
Androsko and Snyder-Harper both sit on the Mercy College English Majors Council, and Keckler brought the idea of the literary journal to their attention in order to recruit English majors not only to read over and edit the submissions but also to "cultivate people who are interested in submitting or being involved." With both having experience working on a literary journal at their former high school, they understand how much work goes into one as well as the reward that is universally felt once it is published. The most important reward, however, is giving the students an outlet to express themselves.
"I'm interested in doing something for the school that would help showcase the talent of our students, not just English majors, but all majors. We have a great community with some really talented people in it," Androsko said.
While submissions will remain anonymous, students are encouraged to submit their work just to give themselves an outlet for their feelings and experiences that they wish to write about. Additionally, the exposure through the literary journal can lead to greater things, such as getting published in a national journal or even better. The sky is the limit. Looking back on the event and publications will forever leave a sense of gratitude and accomplishment in one's heart.
Keckler is hopeful that the literary journal will continue on for years to come even after the money from the Valerie Lewis Memorial Fund expires, but there is one way to give a slight nod to Lewis within the journal – the title.
The red hyacinth was Lewis' favorite flower. In working on the journal, Androsko came to know Lewis as a person through the kind words that everyone said about her and fond memories shared.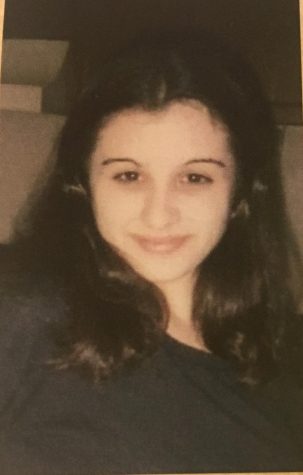 "Valerie Lewis touched so many lives and left such a lasting impact, obviously. Four years after her passing we are still carrying on traditions in her memory. We want to keep her wishes alive because she was so loved and such a wonderful person. I think it's really interesting to see because she has impacted so many people. I have never met her personally but just by what I've been told, I already feel I know her. She seems to have been such a wonderful and vibrant person, almost like a red hyacinth."
The team may be small but that does not mean that the door will not be left open for others to join once the journal debuts. The journal will to be tentatively released in April of next year.
All of the submission guidelines can be found at www.redhyacinthjournal.wordpress.com and the submissions themselves can be sent to RedHyacinthJournal@gmail.com. The deadline for the first round of submissions is Nov. 15.
Leave a Comment
About the Contributor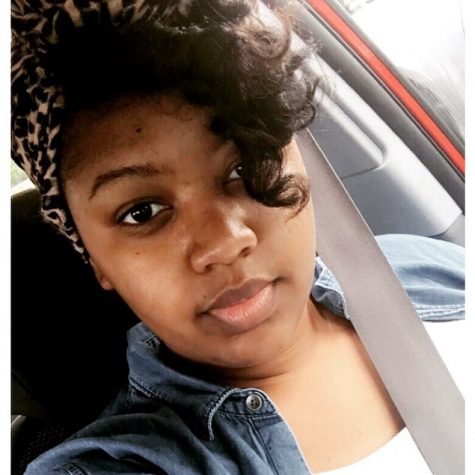 Chelsea Renay, Former Social Media Editor
Chelsea. Chelsea Renay. Chels. Che (Only if you're her best friend Sam!) Chelsea Martin is a New Haven, Conn. native and is studying Radio and Television...