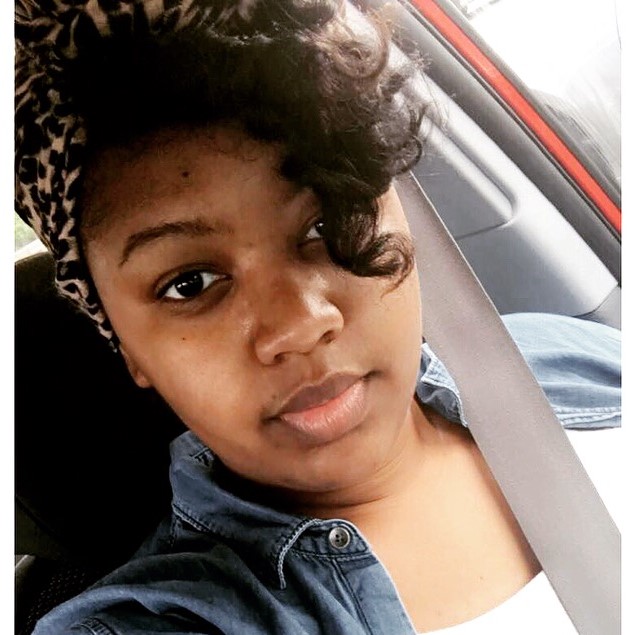 Chelsea. Chelsea Renay. Chels. Che (Only if you're her best friend Sam!) Chelsea Martin is a New Haven, Conn. native and is studying Radio and Television production at Mercy College. In her spare time, she is pretending to have her life completely together while massively binge-watching TV shows on Netflix. She enjoys obscene amounts of caffeine, Twizzlers and ratchet reality shows.
Her column is entitled The Cultural Wildchild and can be reached at
[email protected]
.
Can't get enough of her? She also runs a blog site of the
same name
.
Chelsea Renay, Former Social Media Editor
May 06, 2018

Greetings From The Sunken Place: Has Kanye Lost His Mind?

(Story)

Apr 30, 2018

So Long Undergrad & Good Riddance!

(Story)

Apr 28, 2018

STD Rates Soar To New Highs In Hudson Valley

(Story)

Apr 23, 2018

Protection and Preparation

(Story)

Apr 16, 2018

Let's Talk About Your New Worst Friend

(Story)

Mar 15, 2018

10 Songs That Made 90s Babies' Childhood

(Story)

Feb 15, 2018

Hometown Hero Hosts Benefit for Puerto Rico

(Story)

Feb 14, 2018

Dating Apps – Are We Done Swiping Yet?

(Story)

Feb 09, 2018

Stop Telling Me What I Should Do As a Woman

(Story)

Feb 08, 2018

Staff Picks: Favorite Childhood Cartoons

(Story)

Dec 27, 2017
Dec 09, 2017

Staff Picks: Albums of the Year

(Story)

Dec 08, 2017

Navigate The Streets Safely With Uber

(Story)

Dec 04, 2017

12 Ways To Tell That You Are Obsessed With Christmas

(Story)

Dec 02, 2017

College Opens New Doors for Students Through Career Communities

(Story)

Dec 01, 2017

Staff Picks: Best Shows to Binge Over Holiday Break

(Story)

Dec 01, 2017

Fight Off The Holiday Eating Frenzy With Better Diet, Decisions

(Story)

Nov 05, 2017

Red Hyacinth Journal Continues Former Professor's Legacy

(Story/Media)

Nov 01, 2017

#JusticeforJazzy: UHart Undergrad vs. Roommate from Hell

(Story)

Oct 26, 2017

10 Things Not To Do To a Retail Worker

(Story)

Oct 25, 2017

An Ode to Sister Friends

(Story)

Oct 19, 2017

Cardi B: From Stripper to Chart Topping Artist

(Story)

Oct 18, 2017

Confessions of an Introverted Extrovert

(Story)

Oct 05, 2017

Bless The Girl Who's Got Her Own

(Story)

Sep 28, 2017
Sep 20, 2017

So I've Graduated… Now What?

(Story)