College Opens New Doors for Students Through Career Communities
Go to class. Eat. Write papers. Party. Sleep. Repeat.
It is easy for a college student to get caught up in going through motions of a day in the life. That is until one finds themselves in the middle of their junior year and reality sets in.
Graduation is inching closer and closer and they still have not completed their internship requirement. But no one knows exactly where to start?
Enter Jill Hart and Mercy College's Career and Professional Development team. Hart, the Executive Director of Career and Professional Development, understands that beginning the search for internships and jobs following graduation can be extremely intimidating, and career communities were born.
The communities have been broken down into seven categories: Human Services and Education, Public Service, Law and Government, Health and Wellness, Clinical Healthcare, Media, Marketing and Communications, Science, Technology and Math (popularly referred to as STEM), and Accounting, Finance and Business.
This model of engagement, teaching, and connection has been utilized schools across the country and has been proven to be successful by recognized industry experts. Hart took a page from their book and brought these same methods to Mercy College.
"We are always trying to try new ways of reaching students," she starts. "To teach them about how to prepare for their career and how to explore different career areas are the skills that employers are looking for."
While the Career Communities initiative is still in its infancy, it has been producing positive results across the board. Being rolled out at this year's new student orientations, Mercy College proposed the idea to over 660 students and gave them the option to opt into at least one community before they even step foot on campus. The freshmen seemed genuinely excited and eager to hit the ground running in their prospective majors. However, the project is not solely geared towards freshmen, but for the student body as a whole.
"Mercy College has approximately 6,000 undergraduate students across the four campuses and in a little over two months, nearly 1,800 students have opted into at least one career community," Hart explained.
That is almost one-third of the undergraduate population.
Making the decision to become apart of a career community is the first step in the right direction. The career communities not only provides resources such as internship and job opportunities, but also can help one explore their various interests.
Such a resourceful enterprise needs proper promotion.
When students log onto the Career Maverick home page, a website designed by Mercy College and Career and Professional Development, there is prompt that asks them whether or not they would like to enroll in a career community, free of charge. A majority of the 1,800 students that have already joined have been able to do so because of the Career Maverick site. Another way that Career Services has strategized in order to recruit students are through classroom visits.
"We partner with faculty to go into classrooms and we are able to reach, in a given year, over 2,000 students by our classroom visits across all campuses."
Great results have come from faculty partnerships and the progress has only just begun.
While all of this work speaks volumes to lengths that Mercy College will go to provide the best resources possible for its students, what if a student did not have the time to devote to a temporary internship due to employment obligations?
Career and Professional Development has the answer: Mercy College's Internship Grant Program. Mercy College has created a grant program in which students can apply to receive a $1,500 grant, which has an application deadline of Nov. 30, due to the fact that most internships for majors are unpaid. Students can reach out to their PACT mentor is they are interested in applying for the grant for the upcoming spring semester. The Career Communities initiative has been nothing short of an asset that just adds more fuel to propel the Career and Professional Development's outreach even further.
"We're really trying to help students think early about not just a major, but what can I do with that? What do I need to do to while I'm in college to prepare for what I want to do when I leave here?"
Being prepared for the workforce through internships and other work experience is not only beneficial to the student but also to potential employers. According to a study done by the National Association of Colleges and Employers (NACE) last May, employers are "projecting to hire 3.4 percent more interns and 6.3 percent more co-ops in 2017 than they did in 2016." These projections are a step up from that of 2016 and shows that internships are a learning experience while also opening the door for opportunities for employment within the companies in one's field.
Career and Professional Development is working constantly to provide the students of Mercy will all of the tools they need to get on track to securing employment post graduation. On Nov. 9 in the Rotunda, Career Services held a recruitment event where all seven career communities were represented with multiple companies for students to test the waters in terms of potential jobs while networking and exchanging resumes with employers as well.
When speaking about the future of the Career Communities, Hart was optimistic. She, along with her staff, are keeping their eyes and ears open to new and upcoming developments in the work force and would be open to forming a student advisory board comprised of students that are equally as invested in the success of the Career Communities as Career Services is.
"We want to build a relationship between the student and their career counselor so that this process is not scary. We want them to know what we do," Hart stated. "We help them build skills, build experiences such as internships, or even to learn how to talk about their job if they have a job, and lastly to build connections.The world is about connections as well and we are building those connections here at Mercy College."
Eager to get a head start on internships? Reach out to the office of Career and Professional Development either through Career Maverick or shoot an email over to [email protected].
Leave a Comment
About the Writer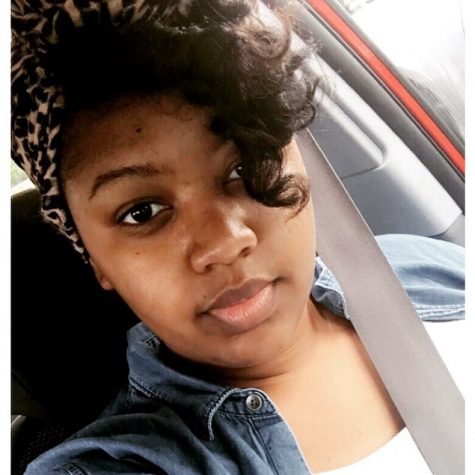 Chelsea Renay, Former Social Media Editor
Chelsea. Chelsea Renay. Chels. Che (Only if you're her best friend Sam!) Chelsea Martin is a New Haven, Conn. native and is studying Radio and Television...