Maturity in the University
How one woman's love for education continues to aid older students decades later.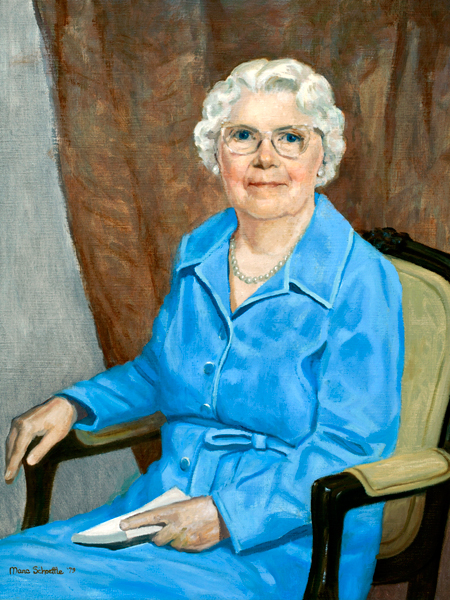 Earlier this year, Mercy College was awarded a $30,000 grant by The Charlotte W. Newcombe Foundation through the foundation's Newcombe Scholarship for Mature Students Program for the 2018-2019 academic year.
Mercy College President Tim Hall stated on Mercy's website "Mercy College is honored to receive this grant from the Charlotte Newcombe Foundation. We are committed to helping students of all ages and backgrounds transform their lives through higher education."
The grant will aid mature students who are on their way towards degree completion.
Charlotte Rachel Wilson, later Newcombe, was born on March 28, 1890, in Philadelphia, Pennsylvania to a physician that made some pretty wise, and important, investments in Smith Kline, a Philadelphia drug company.
"Mrs. Newcombe never went to college and was visually impaired, but felt that that should never stop anyone from getting an education if they wanted to," said the foundation's Associate Executive Director Lindsey G. Bohra.
Newcombe would often send many children of her friends to college and would go on to fund the research in radiology at the University of Pennsylvania School of Medicine, where her father trained as a physician in his early days. Her scholarly "gifts "would continue, with the help of the inherence that came from the Smith Kline investment, by in her will establishing her foundation.
Since being awarded to Mercy College in 2011, The Newcombe Scholarship for Mature Students has offered financial support to those considered mature students on educational expenses (books, tuition, etc.). However, nothing comes simple and there are specific requirements be considered a mature student.
"Our definition of a mature student is anyone the age of 25 or older that has returned to further their education," said Bohra.
Students must also be at least halfway towards degree completion (minimum 60 credits), have and maintain a grade point average of at least 2.5, and must be going for their first bachelor's degree.
"My still-going education has helped me live a very fulfilling life," said Dr. Rose A. Rizzi, age 71, faithful Chrisitan, and senior here at Mercy College Dobbs Ferry campus.
Unfortunately. Rizzi does not meet the qualifications for The Newcombe Scholarship for Mature Students but is ecstatic when hearing about the possible financial aid for mature students to further their studies.,
Rizzi is currently majoring in music technology while minoring in radio and television production. Now Rizzi is no stranger to the classroom setting with multiple degrees from bachelors to doctoral in a multitude of fields from business to computer science. Graduating from many prestigious universities from the likes of Penn State and Pace University to name a few. Rizzi has worked in a plethora of job fields in her illustrious career from an accountant to working in sanitation to even recording a music album and all with the help of her multiple degrees.
"There is never a stop to education as education is always continuing," remarked Rizzi.
Today the now-retired public school math and English teacher of over 20 years and current teacher of Christianity can be seen around campus working vigorously towards her music technology most weekdays. Rizzi's minimum hour and a half-commute from her home in Staten Island have not discouraged her goal of creating her second Christian music album. When she is not on campus she spends most of her time, and money, with her 11-year-old chihuahua named Mario. However, Mario is not the only one tapping into Rizzi funds:
"I love my education but I have had to dip into my savings to afford it," said Rizzi.
 Since the foundation's inception in 1979 and officially awarding grants starting in 1981-82, The Charlotte W. Newcombe Foundation has awarded over $100 million dollars. Just under $2 million dollars awarded to 42 colleges, universities, and institutions for 2018-19 alone, and no sign of slowing down.
"There is no target number. We try and scout out the places we see best fit for our assistance. We have awarded to as many as 107 different colleges, universities, and institutions," says Dr. Gianna Durso Finley The Charlotte W. Newcombe Foundation's Executive Director.
The Charlotte W. Newcombe Foundation is no stranger to change either.
"The Newcombe Scholarship for Mature Women at first was for mature woman only, but as the times changed so did we. Anybody should be given the opportunity at a second chance regardless of gender hence the change in name to student," said Finley.
"I tried going to college, but real life took over," said Victor Villa, age 55, a military veteran, and current senior at the Bronx campus.
Piling bills and taking care of his family forced Villa to drop just prior to his junior year almost 20 years ago and put on hold his completion towards a degree. With little options, Villa enlisted in the military to provide some stability for him and his family.
After many years of serving his country, Villa found himself in nearly the same position decades later. Villa would later decide to go back to school to finish that degree he had to leave behind many years ago.
"I remembered the fear I had after re-enrolling back to school. Would I be forced to leave again, but then something happened that eased all my nerves. My PACT mentor emailed me about some grant money I had received from some foundation," said Villa.
That foundation being The Charlotte W. Newcombe Foundation. The aid Villa received helped him with purchasing his textbooks this semester as well as helping Villa chip away at his tuition bill.
Villa, if he is not spending quality time with his grandchildren, can be found at the Bronx campus working diligently towards his computer science degree.
"There are many resources available to help any student regardless of age. Thankfully Mercy College had the resources available to help me and many other mature students," said Villa.
Along with awarding grants to mature students the foundation also aids students with disability and undocumented students. They also award grants to many religious colleges, universities, and institutions.
Today The Charlotte W. Newcombe Foundation can be located in Princeton, New Jersey. To learn more about the foundation or to contact them visit their website at: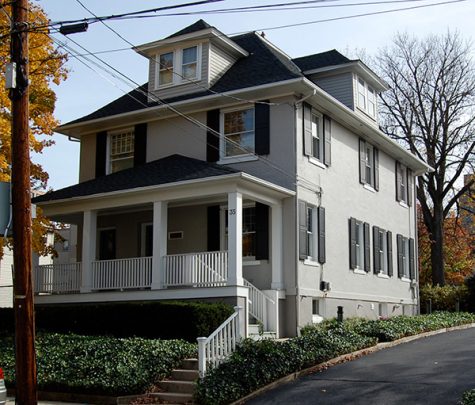 Leave a Comment
About the Contributor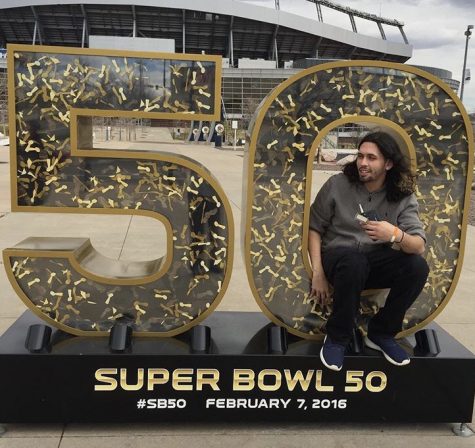 Brian Pineiro, Impact Staff
Brian Pineiro is a senior... finally. After a brief hiatus, Brian is back and more determined than ever to pursue his degree in Media Studies. This does...