Find the Right Internships While At Mercy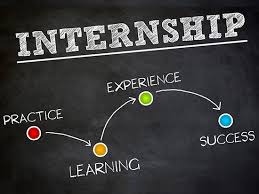 It's no surprise that students may need to go the extra mile when searching for appropriate internships and jobs.
Internships allow students to gain work experience in a field of their choosing. They are either unpaid, paid, or in exchange for college credits. Internships can be helpful tools for students, as they may expose students to their career of choice. Internships give students the opportunity to experience their chosen line of work before they commit to a degree or path that might not be the one for them. They also can help students narrow down their interests and find the right career path. Even after a student has solidified their major and decided on the career path that is right for them, internships can still be a benefit to students by giving them valuable work experience. They can become the gateway to employment after college, establishing relationships between students and possible future employers and encouraging professional connections.
Mercy students rely on Career Mavericks to find job and internship opportunities that are relevant to their major and interests. According to Jill Hart, Executive Director of Career and Professional Development at Mercy College, Career Mavericks is a Mercy College Job Board, where students can find job and internship listings from the college, as well as outside employers.
"Employers approach Mercy College to have jobs and internships listed on Career Mavericks."
One limitation on Career Mavericks is that it depends in part, on the offerings of outside companies. Employers do not always look to college job boards as a place to post their available internships and jobs. According to Hart, employers will often use employment search agencies such as Indeed to recruit and look for employees. Students who are not finding the internships they want or need may need to expand their search to include sites like Indeed.
Mercy College students are in a unique position when it comes to searching for internships and jobs. "We are so close to the city and have so much access to the many opportunities there. Students can take advantage of that access when the time comes to consider internships and jobs," says Hart.
In addition to looking for opportunities on Career Mavericks, Hart suggests that interested students should put in the effort and reach out to the team in Department of Career and Professional Development, the career services team is able to help students refine resumes, prepare for interviews, improve networking skills, and navigate the world of job and internship searching.
"My team is ready to help the students and work with them to understand how to find internships. We are here to help students build into their professional selves."
According to Hart, "A study done by the Association of American Colleges and Universities revealed that 94 percent of hiring managers would rather hire a student who had held an internship or apprenticeship."
Career Services also offers Career Academy, which is a series of five professional development events held at Mercy throughout the semester. The sessions are held in person, while also being live streamed, and recorded so that students may always have access to them. Students who attend three out of the five sessions will earn a professional development credit on their resume, in addition to learning skills to help them in their future careers.
If students are having trouble finding opportunities on Career Mavericks, Hart recommends they also reach out to their professors for assistance. Professors can not only advise students as to where else they can look, but can also help make the process of hunting for internships and jobs more individualized and assist with professional networking.
"We have a wonderful staff here at Mercy, who are willing to help students find internships and other opportunities that will work for them," says Hart.
Hart also went on to add that a large population of Mercy College students are working while attending classes, some students are working full-time, in addition to being a full time student.
"It can be hard to balance a 15-week internship while working and attending classes. I don't want any students to be discouraged from trying to find internships, as all jobs have value."
Mercy Students also have the opportunity to to utilize the Department of Career and Professional Development to get ahead when looking for internships. Students can learn helpful skills from the department, to help them through each step of the process. According to Hart, when students are preparing for an interview, they should be doing lots of research. Students should familiarize themselves with the company they are interviewing with. When preparing for interviews, students should also prepare a few questions to ask the interviewer, which will show potential employers that the potential future employee is interested in the organization where they are interviewing.
Students should refine their resume, and make sure their skills fit the job which they are applying for. They should compare the job description with their resume to make sure that they are highlighting traits that employers are looking for. Resumes should be "neat and well-organized" with no grammatical errors or spelling mistakes, says Hart.
Students hoping to secure internships should be "internship ready" with a completed, an understanding of what kind of internship they are looking for and polished cover letter and resume, and experience with mock interviews. If your internships are unpaid and you need some financial help, you may be eligible for the Mercy College Internship Grant.
For more information, or for help preparing for an internship, email [email protected] for more information.
Leave a Comment
About the Contributor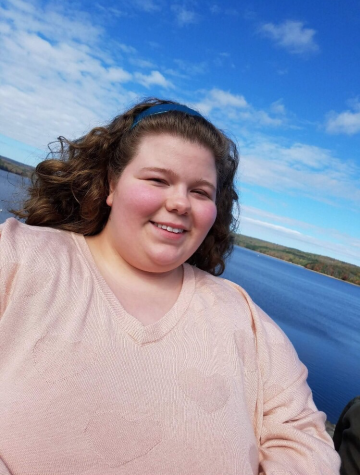 Hope Androsko, Social Media Editor
Hope Androsko is a senior who is majoring in English at Mercy College. Hope's goal is to become a journalist, editor, and English professor. She was...