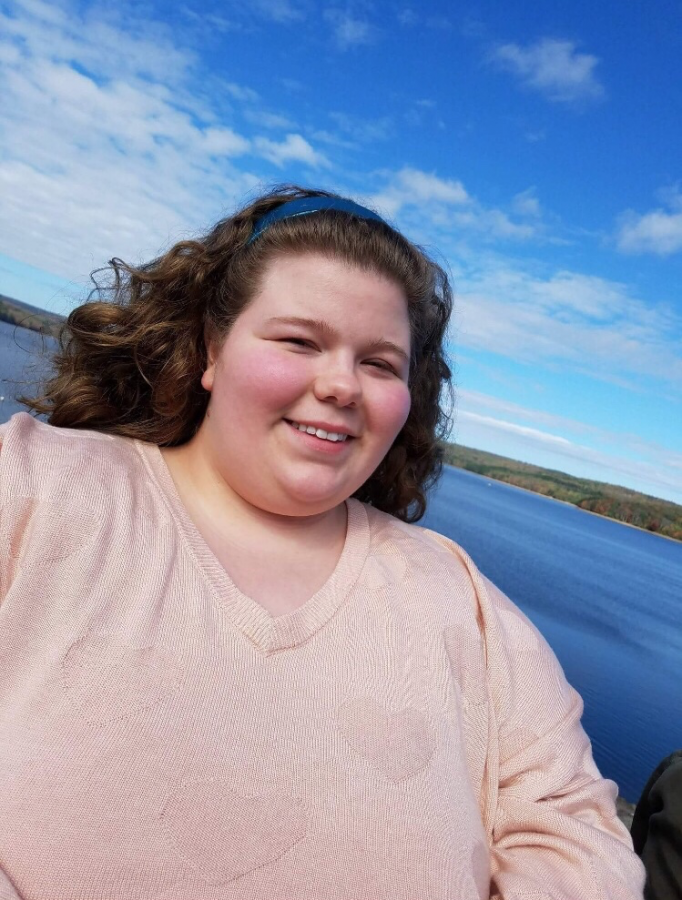 Hope Androsko is a senior who is majoring in English at Mercy College. Hope's goal is to become a journalist, editor, and English professor. She was born and raised in a small town in northern Westchester. In her spare time, she can be found reading books, listening to music, spending time with family and pets, taking road trips to new places, making truly terrible literary puns and hunting down her next cup of tea.
She writes a column titled
The Telltale Hope
.
She can be reached at..
Hope Androsko, Social Media Editor
Apr 25, 2019

Christie Day's Julius Caesar Performance A Roman Triumph

(Story)

Mar 21, 2019

Review of "In The Time of the Butterflies"

(Story)

Mar 21, 2019

Queer Eye In Season 3 Still Fabulous

(Story)

Mar 11, 2019

The Countdown to Graduation

(Story)

Feb 25, 2019

Why 'Big Mouth's' Valentine's Day Special Warmed My Heart

(Story)

Feb 14, 2019

5 Fun Valentine's Day Date Ideas

(Story)

Dec 13, 2018

The Birth of the Modern Anti-Vaccination Movement

(Story)

Dec 06, 2018

Dr. Sorochinski Eager To Join Criminal Justice Program

(Story)

Nov 07, 2018

Fortnite Friendships

(Story)

Oct 11, 2018

The Top 5 Best Movies to Watch to Get Into the Halloween Spirit

(Story)

Oct 04, 2018

Find the Right Internships While At Mercy

(Story)

Oct 02, 2018
Sep 25, 2018

Never Too Late to Restart Your Day

(Story)

Sep 20, 2018

Farewell to Summer: A Week in My Happy Place

(Story)