Mercy College Women Takes On The First Annual ENVSN Fest
The first annual ENVSN Festival was held on Oct. 20 in Industry City , Brooklyn. ENVSN Fest is a festival dedicated to helping woman gain access to network with likeminded people like them, in order to help their dreams become a reality.  From young Entrepreneur, to beauty influencers, to professionals of all kinds, women were giving the opportunity to make connections and have fun while doing so.
ENVSN's mission is to reach the next generation that vision is power. Success stories are used as a platform of encouragement to young driven woman. It also had a unique shopping booth experience, talk panels, and music concert to enjoy.
Mercy College students Francesca Joseph, Youma Wague and Alyssa Pagano attended the event.
Senior Youma  came with her brand Youma Beauty, an all natural skin and hair line. She had a spot at the vendor fair.
"The event went great for my brand. I really worked hard on making my booth look presentable and even got Aloe Vera plants to match the main ingredient in my coconut aloe shampoo.  I got to speak to a lot of customers. It was all eye opening," she explained.
So many influential woman came by and Youma was to met them all while promoting her brand.
"I got to meet Tatiana Elizabeth, who I recognized from America's Next Top Model. I did not expect that I used to have her on Twitter and watch her on TV and to see her was just amazing. She is blessed."
'I also met Laura Styles,  from Ebro in the Morning and got to listen to the artist Sweetie rehearse her set as I set up my vending booth," she said.
ENVSN Fest facilitated the perfect fun loving environment for Youma to met people that are going for the same goals as her and motivate her to continue her passion.
"I think ENVSN fest was amazing, it was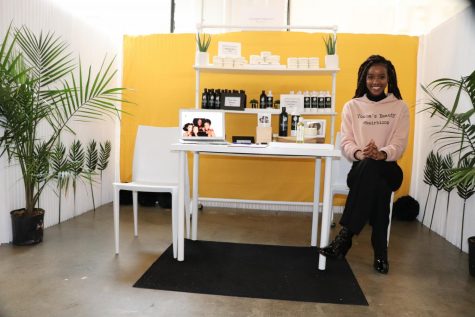 a platform for young women to come and express their grind. As young women, sometimes we have the odds stacked against us but platforms like this give us an opportunity to come to connect and share new ideas and grow together, no matter what level you are on whether thats a small start up company or a big corporation."
Sophomore Alyssa came to support her friend and to be apart of the movement.
"The experience was one to take in. Women in beauty, finance, sex education, all these  fields that get looked over everyday. It was great to attend and hear about all these things. I definitely will be attending again next year, "she said.
Junior Francesca  also attended the event to support her long time friend Youma, as well as experience the magic of ENVSN fest.
"I loved seeing all different types of women of all different ethnicities getting on their hustle and having a passion for it to become successful," she saids with a smile.
Besides networking and shopping , there were also entertaining activities for people to have fun while getting on their grind.
"I found that the photo booths were so much fun and seeing people dressed in fitted gear, that I could not afford yet was so entertaining, " she said with a chuckle.
Francesca and Alyssa's photo booth picture was chosen to be the cover of their websites thank you message. They were ecstatic to see their smiling faces being represented for the event.
"I checked my email and saw the picture of us and was so overwhelmed with joy and excitement. All of  us are so diverse and happy in the picture. I think that was what ENVSN fest was trying to capture," Alyssa said.
"It was amazing it wasn't expecting that and it all happened because I wanted the friends who I came with to get in a picture and it escalated into an amazing ad,"  Fran saids with a grin.
Francesca's high light of the event was  connecting  with Candace Hokett who was working as a research generator as well as social media take over for the skin brand, Base Butter. Candace also starting up her own clothing brand,  HBCUnited Apparel, that makes trendy collegiate apparel with a customized touch .
"She's in the works of creating her own clothing brand which I am very excited about. I want to purchase a huge sweater representing my mothers college, Howard," Fran said.
Candace Hokett was very interactive and loving  with customers while working with Base Butter, a skin care brand for men and women of color. She would talk to them as if she'd known them for years and would help them figure out the perfect skin care routine for their skin type.
"I thought the turn out was great I spoke to a lot of customers and their brand has reached their goal profits since," she saids.
Candace also works as a research generator for Refinery 21 and is and designer/tailor.
"I got three new clients that want me to tailor for them and I also got to speak to the founder of ENVSN fest who wants to use my research skills to drive the success measurement for next years festival which is very exciting," she said.
She was able to network with people as well as watch young girls work to achieve their goals, all while making amazing memories.
"I thought it was great being in a place that gives girls the opportunity to see themselves in a new light and shop amongst like minded woman with the same dream. This event helped woman understand how to be successful and was a space for like minded women to collaborate," she said.
"I also had a friend who let me into VIP and I was able to shake Lauren Hill's hand. She is an icon. A queen. A legend.  It was amazing to see her arrive at an event like this."
As ENVSN fest comes to a close thousands of woman will  leave the magical night  with a gift bag full of beauty supplies, pictures that will last a lifetime, and a contact to get closer to making their dream a reality. They will take what they've learned and the contacts they've made to different ventures, until the following year where they will all come as one to  collaborate again.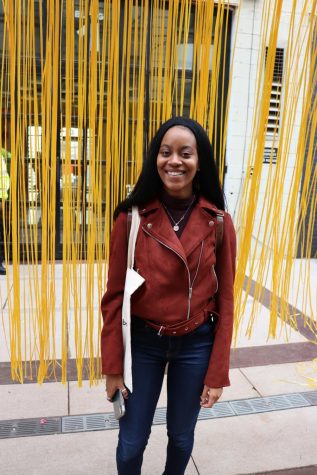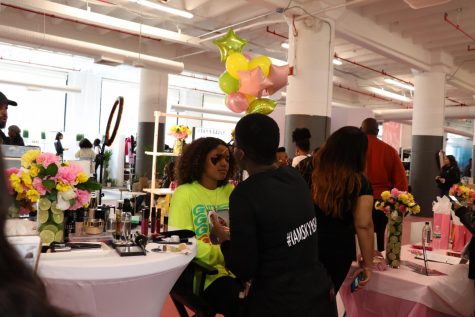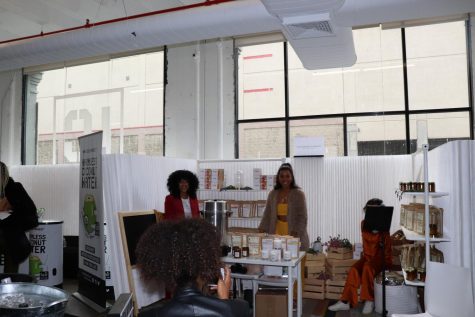 Leave a Comment