When Body Art and The Business World Meet
Experts weight in on whether tattoos and piercings define the worker
Millennials can
be defined by
their openness toward self-expression in many regards, but the topic of what is accepted to wear to work comes continued controversy
.
Tattoos, piercings and beards have always divided employers and employees, but as generations come and go, so do the cultural norms that follow them
.
With reports of more millennials sporting tattoos and piercings now than any other generation before, it has rekindled the debate to a whole new point
.
Despite 42 percent of Americans having a tattoo on their body, there is no federal protections from anyone
being fired
because of having one
.
With many losing their jobs yearly due to their appearance, the debate of tattoos and piercings in the workplace has more significance than it may
initially
seem
.
Yet it remains clouded din controversy. Years of unspoken rules have put together a status quo that stands to this day
.
While having a tattoo or piercing doesn't put one into a group
legally
, it carries significance when looking for work
.
Yet for groups like Support Tattoos and Piercings at Work (STAPAW), these unwritten rules benefit no one.
Nathan Madden, the Acting Director of STAPAW, took the time to explain what
specifically
that means
.
"We live in a culture that makes it hard to find workers. I rarely run into employers that
are overwhelmed
with their employee choices.
I've never heard a good argument about how a polo shirt makes someone better for a job; it's about work ethic and care for others
.
Don't shrink your hiring pot down for superficial reasons because they aren't wearing the right colors
."
For groups like STAPAW, they have people who work to not only fight the stigmas around having a tattoo or piercing, but to also help those whose lives may have
been affected by
the choice to change their body
.
As Madden explained, STAPAW originated as a Facebook group to help a friend who
was fired
from her job due to customer complaints
.
Since then, this has evolved into a group that works with schools and employers to help shift the perception of tattoos and piercings
.
"It
was supposed
to help be a non-combative way of fighting back while also making a difference for her, but then it grew into something bigger
. More people wanted their story to
be told
. It went from a cause page to a more permanent thing."
"We realized this could make a difference. We could change policies to help others."
The group often comes back to the statement – "my body is not my resume." Everything they do comes back to where workers should
be hired
not because they have or don't have tattoos or piercings, but because they're qualified and good people
.
"
In terms of
creating legislation, we don't want that; we don't want quotas based on looks. There are bad people with tattoos and piercings. We
just
want to help the good people. The best way to overcome a stereotype is to disprove it. You can't
just
ride on the way you look. Respect has to
be earned
."
Yet in this case, respect can only mean so much to employers.
Madden mentioned that for policies to change, it will need to involve a culture shift, but even then, it still isn't enough to rely on alone
.
"Culture changes back and forth. Tattoos and piercings may be cool now but not later. Perceptions change, right?
Over time, the stereotype will change
naturally
, but our goal is to make sure it's changing for the right reason
. But we don't want legislation. We want merit-based employment."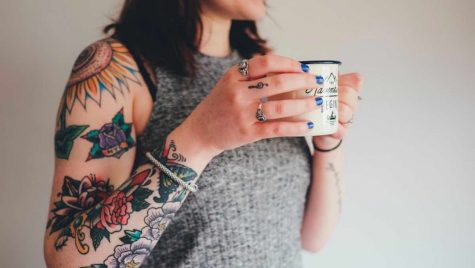 But as Prof. Victoria Drogin explained, there's more behind one's appearance at work then
initially
thought
.
"Often, dress codes
are enforced
because of the goals or brand of a company. Sometimes a position includes client or customer contact or exposure.
For example, in a professional service firm such as a law firm, an attorney, paralegal or admin may be in situations where they interact (or are visible even if they are not interacting) with clients of the firm or company
.
The company's goals and brand are to communicate a standard of professionalism and confidence that will increase client satisfaction and meet expectations
."
Drogin explained that while many positions may have looser limits on what's considered appropriate and/or inappropriate, it's up to each company to create their own rules
.
Stating that an employee does not have the right to wear whatever he or she wants, Drogin explained that a violation of these terms can be a reasonable termination from an employer's perspective
.
"If a company has an employment manual which sets forth the expectations of the company, and the employee's appearance
is determined
to violate company standards, then dismissal may
be deemed
in order
.
For example, let's say an employee (with no tattoo, piercing, etc.) comes to work in denim cutoff shorts and a risque sequined halter top exposing midriff and cleavage, this might not be in line with the company's protocol or culture
.
"There are always other candidates who will support the company culture and protocol."
With younger candidates often willing to make bigger sacrifices to get a first position or an important new role, they rarely have the chance to "call the shots," so they have to appease to the wishes of their potential employers
.
But even for people like Drogin, the change in culture could play a role in how this employee/employer relationship changes
.
"I do see dress codes changing as social norms adjust to increasing body art – again depending
largely
on the field –
however
it is a great advantage for a young/new employee or candidate to show initiative by looking to fit in with a company's culture and further the company's business goals by presenting a professional appearance
.
Keep in mind that often those in decision-making roles in a company are senior and
therefore
perhaps
less comfortable with tattoos and piercings
."
But with the continued mention of young people, it's vital to have their voices shared, so through an
Impact
run survey, groups of students
were polled
to find out what the next wave of workers feel about body modifications in the workplace
.
With four questions and the choices of yes, no or maybe,
it also gave the students the choice to include their name and year, if they choose to
.
The first questions asked was, "Do you have/Would you ever consider getting a piercing and/or tattoo?"
The results were
overwhelmingly
favorable toward body modifications, with "yes" receiving 83 percent of the vote
.
While many of the responses mentioned that they didn't have a piercing/tattoo at the moment, there were a handful of students who did already have one
.
For students who did, it
was asked
of them to say why; most answers revolved around some special theme behind having one
.
With "
maybe
" getting 13 percent of the vote and "no" earning 4 percent, it follows the trend of millennials being more interested in body art
.
The following question was "Do you/Would you feel uncomfortable if a coworker had an "odd" haircut, noticeable tattoos, and/or "unusual" piercings
?"
While this question still received a comfortable super-majority vote toward a pro-body art view, it lost a fair amount of full support with this question by only receiving 71 percent of the vote
.
Student like senior, Raúl Vazquez, went into more detail with a comment that matched the sentiment of most students who took the survey. "No, I wouldn't feel uncomfortable
. It's the person's choice and body. Let them do them."
The most astonishing part of this was that not one student who
was polled
voted "yes", although many who voted "
maybe
" said they would feel that uncomfortable, depending on the piercing or content of the tattoo, such as one unnamed student mentioned
. The place one works in also plays a huge role in how one should
be judged
.
"As long as it's 'professional', meaning if the tattoo is visible then it's not too odd. It also depends on what type of job it is too."
So while the "no" option may have received no votes, there are still a fair number of students who could've
easily
flopped toward another view
.
Question three saw the pro-body art view again go back up once again.
It asked students, "Do you believe that workers should
be discriminated
on their choice to have a noticeable tattoo, piercing, etc
?"
With 77 percent of the voters going with "no", it followed again with many comments of students claiming looks shouldn't be the basis of a worker's abilities
.
Much of what Madden said reflected in students' answers, like Skye, a sophomore, "They should
be judged
on their ability to work, not on what they do to their body
."
Five percent of the same students who
previously
said they might not be uncomfortable with a coworker having body art then voted "yes," saying they believe having a body modification is a justification for possible termination
.
Taking a lot of what themes Madden said in his interview, the final question read, "Do you think that the decision to have any sort of body modification is an indicator of one's work ethic and ability
?"
This was by a fair margin the most lopsided question
in terms of
results.
86 percent of the voters said "no", which saw a three percent increase from the first question which saw 83 percent of students voting in favor of tattoos and piercings
.
"
Just
because someone has tattoos, it doesn't mean that they're a bad person," said Diana Nuñez, freshman.
Although despite this, skepticism could
be found
depending on how appropriate the tattoo is, as mentioned by students like Alexandra. "
I feel
for a job, you can have it and if it's appropriate, it can be noticeable
.
I feel
if it's not appropriate then do not show it. It could affect one's work ethic,
in my opinion
."
Leave a Comment
About the Contributor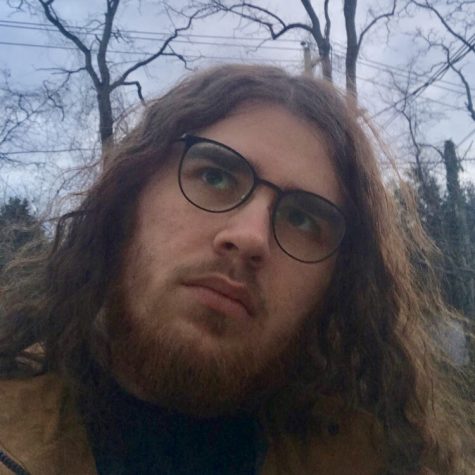 Steven Keehner, Impact Staff
Steven Keehner was the Managing Editor of the greatest publication on the Hudson.

Hailing from the mediocre Town of Oyster Bay, New York, he enjoys...