New "Animal-Free" Additions Leave Students With Mixed Opinions
Despite the benefits of appealing to vegans and vegetarians, some students are upset with the changes.
Since the beginning of the Spring semester, Victory Hall has become home to the Bamboo Kitchen.
The student body has been divided with the changes, with the newfound inclusiveness pitting two drastically different groups against one another.
Following complaints amongst Mercy's student body, the school has improved the eating conditions for vegetarians and vegans with the addition of a new food stand and other animal-free additions.
Students now have the choice of creating their own salad with the choices of greens, quinoa, tofu, and more. It has given students who choose not to consume animal products a fresh breath of air. Despite this, students will still be able to receive their favorite Tex-Mex dishes.
Along with additions to Victory Hall's cafeteria, the Hudson View Cafe of Main Hall has also seen upgrades.
The grill, a long-time source of distress for vegans and vegetarians because of possible cross contamination between animal products, has been given a major upgrade with two stove toppers.
Placed next to the pizza stand, students who choose to avoid have their orders touching animal products can have them made in a separate area now.
Also in Main Hall is a revamped Home Zone menu featuring more vegan options more often.
With these changes, vegan and vegetarian students will not only have the ability to eat, but they'll also have diversity in their options, which has been a key fighting point for the herbivores of Mercy College.
In an exclusive set of emails from this past November, it revealed the ideas for these now implemented plans.
Lessing's, Mercy's food provider, had recently taken similar actions with Molloy College on Long Island, leading to great success.
One could see these changes as a continuation of the ongoing improvements by Mercy that started from the beginning of the Fall semester to improve the cafeterias of the school.
Despite positive reception from the intended demographic, some have been left with a bittersweet taste.
"I prefer the Mexican and Chinese food, personally. I'm definitely more into it — the salad bar just isn't for me," said Mercy student, Josue Perez.
Perez stated that in his time at the Dobbs Ferry campus, he has seen little to no student activity around the new stand whatsoever, with the emphasis being on the lack of student interest in the salad bar.
"In the three or four weeks I've been here from the Bronx campus, I don't think I've seen one person over there. Salad just isn't my preference, you know?"
This notion was double downed upon when another Mercy student, Meybelle Hovelleman, was asked to express their feelings on the switch.
"I would definitely prefer the Mexican food to still be there. I don't know, it's just that it had more flavor compared to a salad bar."
Hovelleman pointed out that this just seemed like a repeat of what was already in Main Hall's Hudson View Cafe.
"Main Hall already has a salad bar, so I don't understand why they'd bring one here."
But perhaps all of her distaste with the change can be best summarized through her distaste of greens.
"I don't have any interest in eating leaves, it's pointless to me."
But for others, they only saw the change as a good way to be more inclusive.
"It's a good thing. To be more inclusive and to have more resources is good for everyone, to be able to eat is important," said student Amber Babilsley.
Janhel Gonzalez, another Mercy student, agreed with Babilsley's take. "There are easily more vegans now than ever. It's a smart idea. It also allows more people to mix up their diets, and I could definitely use a few more greens in my life!"
Leave a Comment
About the Writer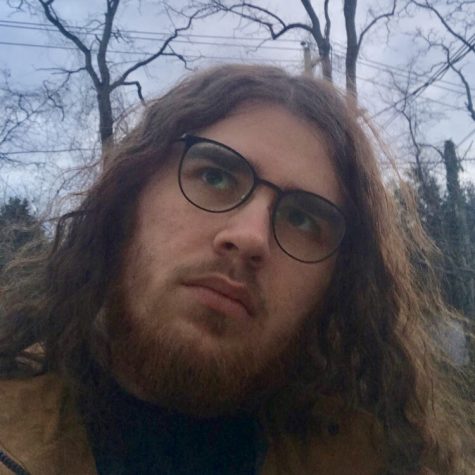 Steven Keehner, Impact Staff
Steven Keehner was the Managing Editor of the greatest publication on the Hudson.

Hailing from the mediocre Town of Oyster Bay, New York, he enjoys...