Mercy Adjuncts Seek to Hold Election to Determine Union Status in near Future
Following the Jan. 31 announcement to seek unionization, the adjuncts of Mercy may be one step closer to their goal.
The adjunct professors of Mercy College have announced they'll be seeking to hold an election on unionization within the upcoming months, according to a professor, and MercyFacultyForward representative, Katherine Flaherty
.
In continued coverage from the announcement of Mercy's adjuncts announcing to President Timothy Hall that they would intend to unionize on Jan. 31, the movement has progressed to where the group has filed a petition to the National Labor Relation Board
.
The intention is to see an election held in the upcoming months.
If successful, it will see Mercy adjuncts be able to
officially
unionize, which in turn, could lead to better compensation and other benefits. Unionizing does not guarantee better pay, but employees can benefit from the collective bargaining power to negotiate with employers on their behalf.
This has not come without opposition from Mercy College administration.
According to an
Impact
interview with Flaherty, the college has hired Bond, Schoeneck and King, a law firm famous for its anti-labor practices
.
"We went to the national labor relation board and filed a petition to have a union.
But Mercy hired a union-busting law firm, Bond, Schoeneck and King, who have been using obscure laws to stall our election
.
So we went through and re-filed a petition and are getting prepared to take next steps for our unionization
."
Mercy has also announced new benefits for adjunct professors. This is seen from a Mar. 6 email
, following a meet & greet session with the Provost José Herrera.
The email revealed these adjustments in exclusive documents given to
The Impact
.
Some notable new benefits for adjuncts included: a $100 raise per course, the ability to use any Faculty Center for Teaching and Learning, the possibility of reimbursement for intercampus travel, various employee discounts, and more
.
Herrera also emphasized that the school will look to improve upon a multitude of earlier adjunct complaints
.
This includes compensation, security, space, academic rankings, communications, and other topics of stress for adjunct professors in the email.
"I thank you for your earnest and focused feedback, and I look forward to working with you can other colleagues to improve the instructional experience at Mercy College — and to ensure that we respect and reward your dedicated work in teaching Mercy students.
"
But for one unnamed adjunct, these changes were not enough. With a nonchalant attitude toward the $100 raise, the professor stressed that these benefits wouldn't take anyone off of their objective.
Flaherty also agreed with the sentiment expressed. "The benefits that were in the email don't make up for a living and a decent wage
. That $100 raise would still keep us the lowest-paid adjuncts in the area. We work hard and we deserve a fair rate of pay."
A new factor that has emerged in the battle between the labor force and higher-ups of Mercy College: the deal between the College of New Rochelle and Mercy
.
Transferring students is a top priority, in this case.
But Hall also mentioned how a notable amount of employees will
be brought
in from CNR in an exclusive
Impact
interview
.
"We are going to hire some faculty and staff. I don't have precise numbers or staff, we're right in the thick of trying to figure that out right now. But it will be a significant number that will
be hired
from CNR."
Despite this, the issue has not seemed to change either of the two sides.
As Hall mentioned, the CNR adjuncts will be only be serving their own students, for the time being.
"What we're doing with New Rochelle is that we will
ultimately
hire adjuncts that are working for CNR to serve the CNR students
. So that seems to be likely to affect what adjuncts at Mercy College are contemplating doing."
For Flaherty and MercyFacultyForward, their fight for change is older than Mercy's deal with CNR
. Their eyes remain only on one prize.
"We've been working on the campaign for a year, before CNR merger. We're only focusing on one goal before the end of the semester: to get our election."
In an email sent five days after the announcement of these new benefits, Flaherty
formally
announced that the group was one step closer to their goal and what this meant to them
.
"With our union, we will have a strong, collective voice to improve our jobs, our profession, or university
.
As the process moves forward, we are hopeful that we will have a collaborative relationship with the administration based on mutual respect and an election process free from interference
.
We will also continue discussing priorities with
all of
you so that our concerns are front and center when we win our election and begin the bargaining process
."
The theme of this message was
unintentionally
passed down from the unnamed adjunct mentioned
previously
.
"History has shown that pretty much the only way to get large or powerful entities that
benefit from
low-wage labor to treat their laborers
fairly
is to unionize."
By pointing towards the pay of Mercy adjuncts, approximately $2,200 per semester, the need for change is vital, according to the professor.
"Mercy College adjuncts need to form a union. It's time."
Leave a Comment
About the Writer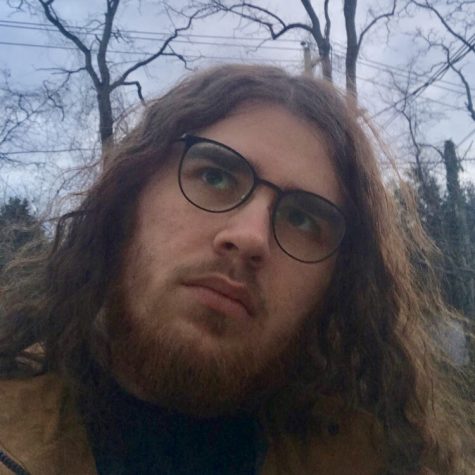 Steven Keehner, Impact Staff
Steven Keehner was the Managing Editor of the greatest publication on the Hudson.

Hailing from the mediocre Town of Oyster Bay, New York, he enjoys...