Health Sciences Enrollment Set for Significant Increase Following CNR-Mercy Deal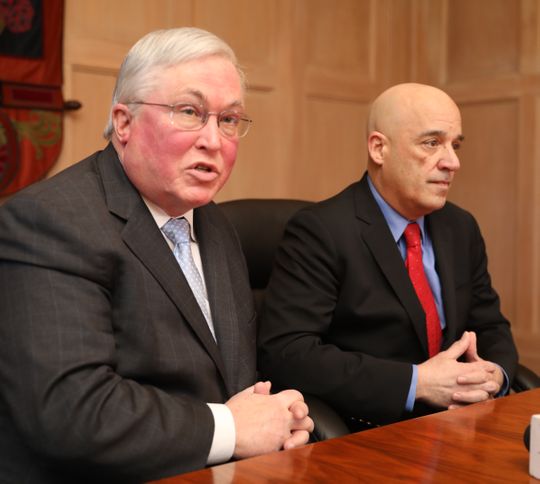 Mercy College and the College of New Rochelle have reached an agreement that will see the nursing program be given a massive increase in students and to allow other CNR students to continue their education through Mercy
.
After two years of on and off discussions between the two institutions working together, the College of New Rochelle, also referred to as "CNR," came around this past August to work out an official deal with Mercy
. It was confirmed earlier this past March.
In two separate Town Halls hosted by President Hall for students and staff/faculty, respectively, he went into detail regarding the situation.
Dating back to 2016, CNR has been facing serious financial difficulties about unpaid taxes
.
With the number ranging from anywhere to "$10,000,000" to "$20,000,000," it left the school in a position where shutting down was a realistic possibility
.
With an added push from the New York State Department of Education, the need for a deal was crucial; this gave the two partners even more pressure to strike up an agreement, mentioned Hall.
Although New Rochelle
was interested
in
being acquired
outright, this move is not a merger or
purchase
.
In an exclusive
interview with President Tim Hall with The Impact, he best summarized how this would affect Mercy College
.
"[Mercy students] should be happy to know that 3,000 students are not coming this way to Dobbs Ferry campus.
The students that we are taking responsibility for will either
be educated
at the College of New Rochelle in the near-term or
eventually
at our Bronx campus
. A few will go to our Manhattan campus, but we do not expect many to come to Dobbs Ferry."
Along with the gaining of students, the financial benefits of this deal are important to note.
"So the result will be that we'll add some significant number of students, expanding the number of programs we're offering, and our
overall
financial security
.
This will help us keep controlling our tuition the way we've been handling it, by having
additional
students
."
The impact of these expanded programs will be most notable within the Health Sciences and Nursing programs
. The Nursing Program is allegedly set to receive an increase of students near 1,000 from CNR.
But the most important benefit could come from CNR's School of New Resources.
Described on New Rochelle's website as, "[An] undergraduate liberal arts degrees for a diverse population of adult learners
.
Our unique program positions adult students to earn their degree
efficiently
, gain valuable professional experience, and graduate with the necessary skills and knowledge to pursue advanced degrees or embark on fulfilling careers
."
With 900 students in the program, Mercy will seek to allow all pupils in the SNR to complete their education. From there, Mercy will make a final decision on
whether or not
to keep it as a permanent degree.
The addition of these new programs come as a benefit to the process known as a "teach-out."
The teach-out, as described by New York law, Title 6, Article 101, Section 5006, is "A teachout plan
shall
consist of a contract between a licensed private career school, with another school, hereinafter called the teachout school, so that in the event that the licensed private career school ceases instruction, the teachout school will provide the necessary instruction specified in a student's original enrollment agreement with the school ceasing instruction
."
It is a way of protecting students, and sometimes faculty, from
being without an option
 after the closure of an institution
.
As already mentioned, some benefits for the receiving partner can come in the ability to receive permission to teach new courses in a much shorter amount of time, compared to applying
normally
.
This only comes because of keeping CNR-hired faculty and staff, which Hall said he will plan on keeping "a significant number
."
The negatives,
however
, can occur in the form of higher tuition fees.
This is due to the increased amount of upper-level courses
being taught
. With the need to have more full-time faculty to teach these, a tuition raise is often a consequence.
"The downside of the teach-out is that the way higher education finances work, we charge freshmen, generally, the same amount of tuition, as we charge seniors, but in almost every case, it costs more to teach seniors than freshmen because lower-level general education tend to be larger and taught by part-time faculty, while upper-level courses tend to be smaller and need to be taught for full-time faculty. The lower level classes wouldn't be able to subsidize the upper-level classes. Students would pay more as seniors then they would as freshmen."
Despite this, Hall made it clear that this wouldn't be affecting any of the incoming CNR students
. 
"We don't expect tuition to increase for any CNR students.
Normally
, our tuition and the financial aid we provide is
significantly
lower than what they do
. We expect that for most students, they'll be better off studying at Mercy."
It is unknown if Mercy students' tuition will be changing.
Plans are in place for Mercy to rent the CNR's New Rochelle, Harlem, and Brooklyn campuses.
Eventually
, the plan is to shift students over to Mercy-owned campuses within a few years.
This initial "continuity of place" became a larger talking point at the faculty Town Hall, which
was hosted by
Hall
.
Described as the "Five Continuities" in the design, these are the plans to ensure the smooth process of New Rochelle students who want to continue their education with Mercy
.
Price, programs, staff, place, and history/legacy were the key attributes that Hall intends on following up with as a part of the deal
.
"
We believe
more people will apply to Mercy now because CNR isn't in the picture. So
I think
more students will be applying and getting accepted to Mercy."
As a part of this deal, CNR Alumni will have access to Mercy's Alumni benefits.
There is also a possibility of naming a building or some other monument
being named
in honor of New Rochelle
.
While Hall had admitted that the topic had not yet come up
formally
, he did not rule out a name change for Mercy in the future
.
New Rochelle students will also have the ability to graduate as a CNR student, but only if they are close enough to complete their education
.
Mercy is intending on hiring more PACT counselors to keep up with the potential increase in students
. Although the exact number is unknown.
Despite both schools having athletic teams, CNR is a Division III school, compared to Mercy being a Division II
.
Mercy is still in talks with the National Collegiate Athletic Association on a solution
.
This could feature anything from the two teams remaining separate or the addition of more club sports if New Rochelle wouldn't be able to host athletic teams any longer
.
The College of New Rochelle
was founded
in 1904. It holds around 3,200 students around its five campuses.
Leave a Comment
About the Contributor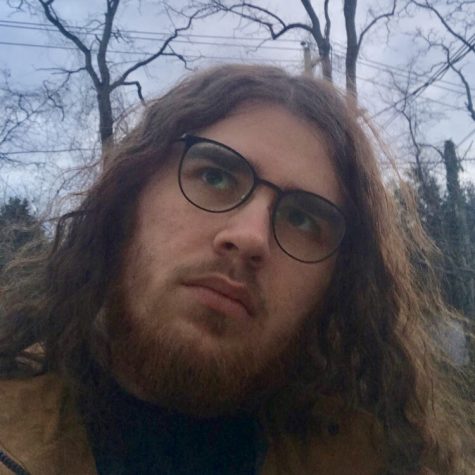 Steven Keehner, Impact Staff
Steven Keehner was the Managing Editor of the greatest publication on the Hudson.

Hailing from the mediocre Town of Oyster Bay, New York, he enjoys...