Alumni Draws Path To Animation on Spider-Man: Into the Spider-Verse
From One Mercy College Alumnus
With great power comes great responsibility, Spider-Man was told by Uncle Ben. The same slogan applies to modern day animators.
The newest take on the friendly, neighborhood web slinger deviated from what movie fans know about Peter Parker's universe, combining various incarnations of Spider-Man from the comic book canon into one film. Instead of following Peter Parker, Miles Morales took the stage as the lead, and the risk worked. The $70 million film took went on earn nearly $400 million at the box office and win Best Animated Film at the Academy Awards and Golden Globes.
Part of that success is attributed to a Mercy alumnus who had quite a hand in creating the newest animated Spider-Verse.
Steven R.V Johnson is a character animator for Sony Pictures Images Works since November 2017. It has been a passion of Johnson's since his youth growing up in the Bronx.
"I have always been a fan of animation since I was a kid. My mother amassed this huge VHS collection for my sister, and I would watch them all the time," said Johnson.
Johnson graduated from Mercy College with a bachelor of Fine Arts in Computers Arts back in 2011. Johnson at the time did not primarily focus on animation. Upon graduating from Mercy, Johnson would spend the next four years enhancing his craft taking online courses from iAnimate and Animation Mentor, where he could focus solely on animation.
From there began Johnson's two-week internship with visual effect company Framestorein New York City. Or so he thought.
"Two weeks turned into a month and a half and they decided to award me a junior position," mentioned Jonson.
A position he would hold for the next two and a half years.
Then, seemingly by faith, while working for commercials Johnson got his first break in the business.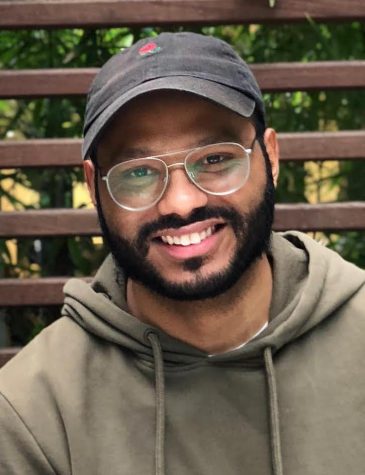 "I was still working on some personal shots at home and one of them got the attention of the animation supervisors at Sony. Now I'm here," said Johnson with a hearty smile and laugh.
While archeological artifacts have proven that people have attempted to depict motion since we have been able to draw, 1906's Humorous Phases of Funny Faces is widely considered by film historians as the first animated film. In the over a century since animation's three-minute inaugural film, animated films have seen massive innovative changes.
The golden age of animation of the 1930s to the 1950s brought the likes of Walt Disney, who released the first hand-drawn animated feature film in 1937 with Snow White and the Seven Dwarfs. As well as Merrie Melodies founding Warner Brothers Cartoons in 1930, which introduced the likes of Bugs Bunny and Daffy Duck.
Today, modern computer-generated imagery (CGI) animation from the 1980s and onward now dominate how animated films are made and consumed. 1984 saw the first fully CGI animated film with the two-minute short The Adventures of Andre & Wally B by Pixar precursor the Graphics Group. Eleven years later, now Pixar, brought everyone's favorite space ranger and cowboy buddy, and first fully computer-animated feature, film ever Toy Story to the big screen in 1995.
Spider-Man: Into the Spider-Verse is a computer-animated superhero film by Sony Pictures which was released on Dec. 1, 2018. Just over a year after Johnson began with the company. Into the Spider-Verse follows teenager Miles Morales, not Peter Parker, as the Marvel comic titular web-crawler who teams up with Spider-Men, and women, of different realities to stop a pending danger to all realities. It is also one of the first projects Johnson took on when he began working at Sony with a bunch of other animators.
"An animated feature will have anywhere from 50 to about 110 animators depending on demand. Into the Spider-Verse was definitely an outlier. The crew, in general, was enormous but the animation crew was the largest the company has ever had," claims Johnson.
As his position would indicate, Johnson deals more with the performance of a character as opposed to say the background. Several different animators can be assigned for each individual character alone.
"Think of it like in sports or plays. Everyone has their part or role they must play and the same is true with any animated piece," said Prof. Woody Sullender, Design and Animation professor of The Department of Communication and The Arts at Mercy College.
As well as teaching courses in both two and three-dimensional animation, Sullender is also an artist out of Brooklyn. His art ranging from a bevy of media from video games to origami.
Keeping with the sports theme, much like learning to throw that perfect spiral or throw that perfect pitch, practice makes perfect.
"It is not until you can get absorbed and spend 10 plus hours a day into creating something that you will start to see improvements in your work," said Sullender.
Much like Johnson did with Into The Spider-Verse.
Countless hours were spent with his fellow animators to complete what amounted to seconds if not a few minutes of the film's 117-minute runtime. "Animation is definitely not for the faint of heart. It takes an incredible amount of dedication and hard work to be able to create something halfway decent," added Johnson.
Currently, Johnson is working as a character animator for the second iteration of the widely popular mobile game turned film franchise, The Angry Birds Movie 2. The film is slated for release Aug. 16, 2019.
Eventually, Johnson sees himself leading or supervising a feature film, but that dream is still a ways away. He modestly claims he is still "green" in his own terms when it comes to animation and continues to use each and every day as a learning experience.
As for any aspiring animators, take note of Johnson's advice.
"Be patient with yourself and your journey. Most people will not get their dream job immediately after school and that is okay. Just stay focused, with your goals in mind. Keep creating and learning and your time will come."
Leave a Comment
About the Contributor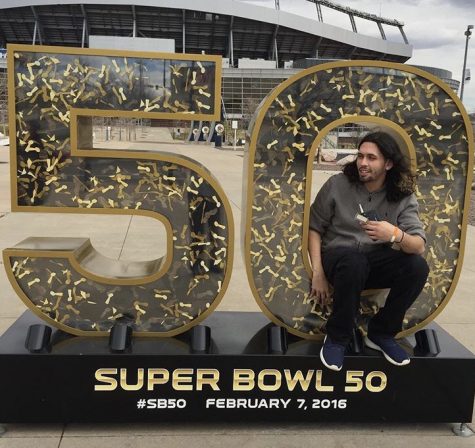 Brian Pineiro, Impact Staff
Brian Pineiro is a senior... finally. After a brief hiatus, Brian is back and more determined than ever to pursue his degree in Media Studies. This does...