Adjunct Union Election Set for Apr. 17; Part-Time Faculty Set to Receive Pay Raise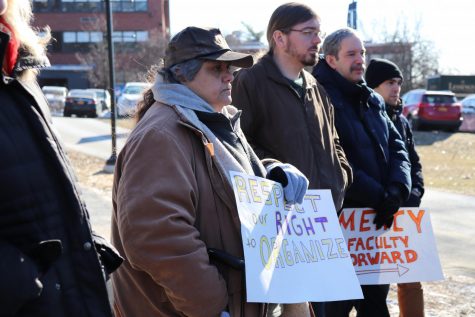 President Tim Hall has announced that starting on Apr. 17 and running until May 1, adjunct faculty will vote regarding a union, according to a website statement and YouTube video released by Mercy College.
This news comes as another breakthrough in the ongoing discussion from Mercy adjunct faculty to form a union. Dating back to Jan. 31 to when the adjuncts first announced their intention to unionize, the process has gained enough momentum which has led to an election.
In the over nine-minute video distributed by the school, President Hall not only revealed the election and the process following it, but a statement for said adjuncts.
"Mercy College respects the right of its adjunct faculty to unionize. To that end, the National Labor Relations Board will be sending out ballots next week, and our adjunct faculty will have until May 1 to return those ballots. I encourage you to vote."
The biggest news from the video came at President Hall's announcement that the lowest-paid adjuncts, who are making pay of around $2,200 per course, could see an $800 raise, bringing the total to $3,000. Other adjuncts are set to receive similar raises.
Stating that the new budget had been presented to the Mercy Board of Trustees Finance and Control Committee and that it was unanimously approved, it is set to go into place this fall.
Aiding the negation was the deal with the College of New Rochelle, which could bring in up to 2,000 new students to the college. This will put Mercy adjuncts on par with their CNR counterparts, according to Hall.
The announcement pleased Katherine Flaherty, a representative of MercyFacultyForward.
"Our efforts are so important because our working conditions are our student's learning conditions, and the raise is a great step in the right direction, but I'm looking forward to what else our efforts will be able to accomplish."
These changes wouldn't make Mercy the highest paid for adjuncts within Westchester, but Hall claims this is because of the situation the school is in.
"There will still be some colleges who pay more in adjunct salary than Mercy does. But these colleges are almost invariably colleges that charge two or three times more as much tuition to their students or who are public institutions who are subsidized by the state and who already have more resources that Mercy College does."
However, some of the content in the statement was dedicated to discrediting the Service Employees International Union (SEIU), the group behind MercyFacultyForward.
"The real issue facing us has nothing to do with the value of unions in general, but with the value of this particular union to Mercy at this particular time."
Hall made it a clear point of emphasis that Mercy was not anti-union or interested in union busting, despite claims. At various points, Hall pointed out how SEIU was responsible for these issues.
"The first time I heard this bogus claim, I thought, well, someone should have told the President, because he didn't think that way, and in fact, I'm not anti-union and the administration is not engaged in union busting. I'm afraid this gave me my first taste of what SEIU is willing to make up just to alienate faculty from the college."
Hall followed up on this by mentioning that the school has a long-standing relationship with a union who embraces non-managerial staff. "I've negotiated at least twice since I got here with this union, we get along just fine."
A key point of importance for Hall was that, in his opinion, Mercy adjuncts didn't need an outside organization to help them receive proper compensation.
Asking for patience amongst the adjuncts, he claims that their salaries will be more competitive.
"I believe that our adjuncts faculty are crucial members of our community. They're crucial to the educational mission of Mercy and I believe they're not adequately compensated."
The Impact will continue to offer updated coverage on any happenings within this story.
Leave a Comment
About the Contributor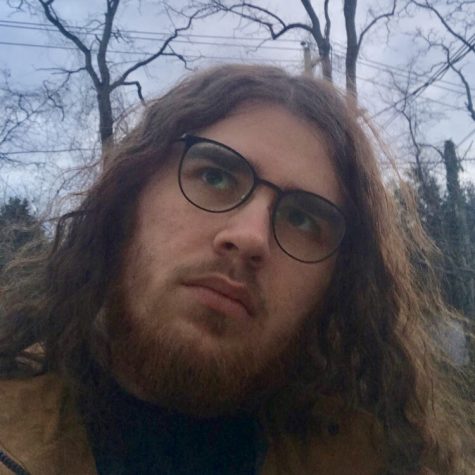 Steven Keehner, Impact Staff
Steven Keehner was the Managing Editor of the greatest publication on the Hudson.

Hailing from the mediocre Town of Oyster Bay, New York, he enjoys...