Her Agenda Attempts To Demystify the Home-Buying Process for Millennial Women
Loan repayment, minimal job benefits, and food insecurity are some of the unwanted life factors that this generation's millennials have to endure. Commonly, these ceasing qualities can contribute to many feeling apprehensive towards home-ownership and equity. On April 4, the digital media platform, Her Agenda, and worldwide corporation, Bank of America, came together in the small neighborhood of Union Square to largely provide insight on how to navigate one's path to homeownership.
According to Her Agenda's website, their aim is to promote information through the stories of real women who are already succeeding in their industry while also highlighting the information and resources need to achieve that success. Founder and CEO, Rhonesha Byng, introduced a panel with established homeowners and real estate professionals.
The panel was moderated by AJ Barkley, Neighborhood Lending Executive for Bank of America. She has helped clients navigate the home-ownership journey for over 20 years. Also, Emma Gray, Senior Reporter at Huff Post, and first-time-homeowner. Along with, Carolyn Githieya, account executive at HBO and real estate investor. As well as Nikki R. Thomas, a licensed real estate broker.
The highly anticipated evening commenced with the hour-long panel filled with prevailing questions on loan debt, savings plans, single salary budgets, and the local (New York/New Jersey) real estate market.
Githieya and Gray start the discussion by discussing their "behind the scenes" emotions that most people don't tend to share when going through the first time home-buying process.
Githieya, who hails from Georgia, notes her new change of scenery as one of the scariest parts of this unknown experience.
"As a person who didn't really have a large community around me who did it, I was kind of reaching for any and everyone to give me advice."
Gray continues the conversation by noting how ignorant she felt due to a minimal amount of schooling on how to navigate the gritty elements of real estate.
"How do I have a college degree and don't know what a mortgage is, what an interest rate is, and how it's going to change," she notes. "You just realize how a huge swath of the population is completely cut out of this kind of education."
Barkley pinpoints an initial issue one may come across at the start of the home-buying journey. The individuals one may already do any kind of business with, such as higher institution advisors or bank tellers, can be the first step of assistance in personal financial planning.
Barkley then mentions some of the common insecure beliefs one may have when beginning the home-buying process. She indicates that the topics being questioned would be if one has enough money for a downpayment and if they can afford the closing costs.
"People think they need 20 percent down if they want to buy a home. A lot of us wouldn't have homes or be in place to think about having a home if we needed 20 percent down."
Thomas indicates that before she even assesses how much a client makes annually, she aims to ensure that they understand the basics of the process. She also created a first-time home-buyers guide for easier comprehension and a way to ensure if this is a journey a potential buyer is prepared to undergo.
"I ask, have you gotten a pre-approval? Do you even know what a pre-approval is? Are you going to be looking at co-ops or condos? Do you know the difference?"
She indicates that it's not a setback to not know the answers to these questions, as it is common, even for people from all walks of life.
"A co-op is actually not real property. When you buy a co-op, you're actually purchasing shares in a corporation that owns the building and issues you a proprietary lease," Thomas highlights. "That lease is what gives you the right to occupy the apartment. That lease is usually is 80, 90, or 100 years long, basically a length of time you're not likely to outlive. This is why co-ops have so much control over who comes into that building and what you do to your apartment once you're in there."
Thomas also emphasizes that co-ops have a financial requirement known as the 'debt to income ratio' and they don't want to see one's housing debt (mortgage and maintenance) exceed more than 25-30 percent of their income.
"They have a built-in requirement that helps you. So, if you meet that qualification then you know right off the bat, you're not likely to be house poor."
Additionally, Thomas enunciates a secondary requirement called 'post-closing liquidity." This assesses what one may have left over after a down-payment.
"Manhattan wants to see two years of mortgage and maintenance sitting in your account after your down payment. Some buildings are a lot more flexible. Some take six months. Some consider your retirement accounts."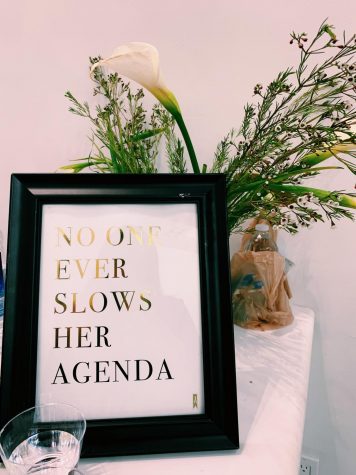 Contrarily, condos are real property. "Taxes are assessed separately. You get your own title insurance and that's why condos can't limit what you do too much," Thomas points out. "However, they still have bylaws. The main difference is a condo can't really restrict who comes in the building. They only have a 'right of first refusal,' which means if they don't want you purchasing in the building, they actually have to purchase it themselves. No one does that, so basically, you're in as long as you can pay the costs."
In terms of debt to income ratio, Barkley features a prevalent concern that hinders many from believing if they will ever be in a stable enough position to purchase a home.
"Your total student loan debt isn't calculated in your debt to income ratio. Your debt to income ratio is what are you paying out towards your debt on a monthly basis."
According to LendingTree, if one has high monthly student loan payments but no other debt and they have a decent income and are looking for a reasonably-priced home, they will most likely get accepted when applying for a home loan.
"When you go to a lender seeking a home loan, they are going to look at your front and back-end ratios, your credit history, your assets, and how large of a down payment you have available," LendingTree's website states. "If, however, those debts push you past the lender's debt-to-income threshold, then yes, your student loans may prevent you from qualifying for a home loan."
Although this separate debt may weigh high in peoples' finances, there are grants, loans, and programs that can aid those in need. Some common ones are the Federal Housing Administration (FHA) home loans, and the U.S Department of Agriculture (USDA) home loans. For those interested in New York home-ownership, Thomas suggests making contact with the State New York of Mortgage Agency (SONYMA). Even banks have specific parties, like lending specialists that solely handle the financial aid process, and offer direct calculations.
In an attempt to acquire a home with the proper amount of funds, Githieya reveals that in her experience she bought her first home only after she completed paying her student loan debt.
"I paid off my student loans by making $600 a month payments. Once they were paid off, I lived within that lifestyle and I saved that amount of money every month. That's how I was able to have the savings to buy the first home I flipped in Atlanta. And the money I made from my flips is what helped me get my co-op."
In response to an audience question, the panel divulged into the reality of saving and the minuscule lifestyle changes that do help later one when one is ready to purchase.
"I just became very conservative. My finances were being reviewed, so I couldn't make any large purchases, like buying a car," Githieya discloses.
Gray then mentions how she uses apps like Mint to track her spending, as well as a website, known as Rent the Runway to save money on clothes.
"I felt like I was living in a way that I wasn't crazy aware of everything I was spending. Then with these, I could sort of identify, ('yeah I really didn't need to take that Uber Pool')."
Besides the overwhelming components that formulate the home-buying process, the panel emphasizes that there are enjoyable moments and affirmative results are possible.
"Don't sit there thinking that this isn't for you," Thomas affirms. "You don't know that this isn't for you until you get a full handle on your finances and just because your finances are what they are today doesn't mean it can't happen in the future. Cause if you plan it, it can happen."
Leave a Comment
About the Contributor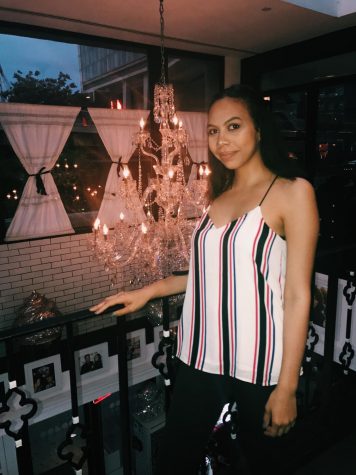 Nicole Acosta, Managing Editor
Nicole is from The Bronx and is a journalism major at Mercy College. Her hobbies include discovering new places to eat on a budget, photography, listening...