Progressive Issues Dominate NY-CD17 Forum at Mercy College
Democratic candidates took the stage at Mercy's Rotunda in late January to discuss the issues and attempt to sway the voters of New York's 17th congressional district.
Following the recent announcement that longtime Congresswoman, Nita Lowey, would not be seeking re-election, it has turned the 2020 race into a highly intense and competitive one. Ranging from questions of Universal Healthcare to the recently passed criminal justice reform, the mixed group of candidates all shared their thoughts with a packed crowd.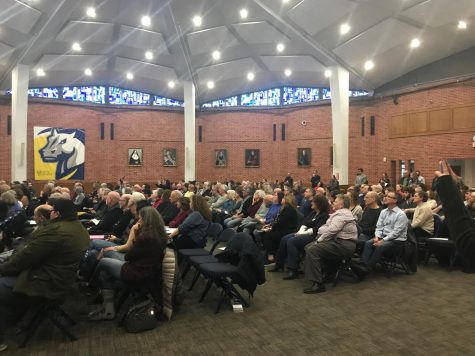 The 17th District encompasses all of Rockland County and a portion of Westchester County, including White Plains.
With the Democratic Primary being set to take place on June 23, the field of candidates is a very open race. There are 15 Democratic candidates throwing their names into the hat to represent the party in November's General Election.
Moderated by Barrett Seaman, Chair of The Hudson Independent's Editorial Board, former White House correspondent, and Editor at Time, nine of the 15 candidates in the running gathered together to go through multiple rounds of questions before a lively crowd.
The forum witnessed as each candidate was given multiple opportunities to speak — starting with an opening remark and followed by two rounds of pre-selected closed-ended questions, then a round of questions from audience members, and lastly, a closing remark.
Of the most well-known and controversial candidates was Democratic Senator, David Carlucci. Carlucci was a victim of a large amount of criticism because of his betrayal of "Democratic principles," as stated in flyers given out from the group, "No IDC in DC," that sat outside the Rotunda to protest his campaign.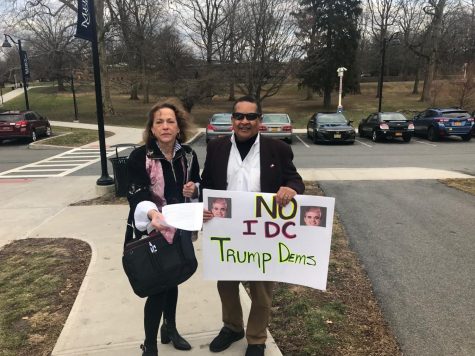 When questioned later in the evening about his past decisions, Carlucci described the vitality of compromise.
"What I want to make clear is that I've never blocked progressive legislation. I've always worked to find a way forward."
"Whether it was marriage equality, SAFE ACT, paid family leave, raising the minimum wage, we didn't have a Democratic majority. We had to work together to get those results."
Other notable candidates included Assemblyman of District 93, David Buchwald, and the former Assistant Secretary of Defense, Evelyn Farkas. Despite this, all the candidates in attendance received praise from the crowd.
Much of the focus regarding policy was very symbolic of the progressive discourse that much of the Democratic party has recently seen discussed. The Green New Deal, gender equality, student debt, and economic inequality were just a few of the underlying themes that dominated the night.
One topic that received intense focus is New York's recent Bail Reform. From beliefs that the system needed to be overhauled entirely, to just reworking the apparent flaws, it was a heavily contested topic among the field.
"When people get put into jail who can't pay a $500, $1,000, or $1,500 fine, they stay in jail for weeks prior to their court date," explained candidate Catherine Borgia.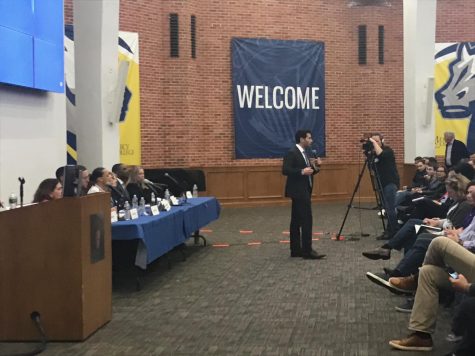 "Their families suffer. If they're the wage earner, their families go further into poverty and we have a system where the cost to taxpayers is so much higher than the cost of the bail that cannot be paid. There's also a human cost to be paid in those situations. I don't think it should be that you're dangerous if you can't pay $1,500."
Despite the disparity of the candidates' viewpoints, they all came together on Universal Healthcare, as encompassed by one of the standout candidates of the night, Mondaire Jones.
"I take the position that in a nation as wealthy as our own, healthcare should be a human right. I will fight for a single-payer system, just like Nita Lowey has been."
But past the expected issues came other topics like social media, as one candidate, Allison Fine, explained.
"Social media has turned power from institutions to individuals. With this, it has seen a lot of changes we are still learning the truth about."
But for first-time voters, like Westchester resident, Michael Smith, despite there not being any specific issues of personal importance, this election carried enough weight to make it one worth paying attention to.
"It's my first time [coming to a forum]," explained Smith. "This is an important election. In 32 years, it's the first time I felt that I couldn't just sit. There are a lot of great candidates, so to vote wisely is vital."
Other voters, like Julian Dobson, were there with an exact intention of what they wanted to hear, "Climate change. It's important to me, aside from beating Trump."
Despite this, it didn't narrow down Dobson's candidate choice from the massive pool available.
"[The candidates] have some big shoes to fill. I haven't decided yet, but there are some candidates who haven't gotten my vote."
While these events are typically held at the Dobbs Ferry Community Center, due to renovations, the venue was unavailable. But as Joy Haber, the Chairwoman of the Dobbs Ferry Democratic Committee explained, Mercy College was able to come to the rescue.
"I reached out to Mercy College many times, and they've always been accepting and allowing us to hold our events, free of any costs."
Leave a Comment
About the Contributor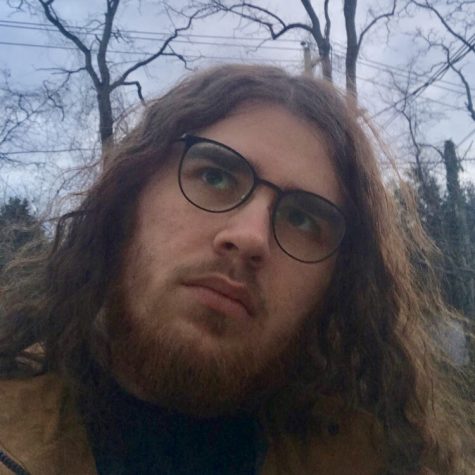 Steven Keehner, Impact Staff
Steven Keehner was the Managing Editor of the greatest publication on the Hudson.

Hailing from the mediocre Town of Oyster Bay, New York, he enjoys...