'Good Faith' Paves Initial Adjunct Bargaining Sessions
MercyFacultyForward and college officials have completed their first wave of bargaining sessions, following a four-month process that has left both groups satisfied.
Nearly a year after the initial protest in front of Verrazano Hall, where a group of adjuncts handed Mercy President, Tim Hall, a letter formally declaring their intent to form a union, the two parties finally completed their initial wave of discussions on Feb. 11.
In a formal statement on behalf of the college, the school declared that there is no current estimation on when the two parties will have a deal struck.
"Mercy and SEIU are currently engaged in bargaining over the new Collective Bargaining Agreement. While the negotiations are progressing positively, we do not know when a final agreement is to be expected."
While the school announced a retroactive pay raise for adjuncts after the first bargaining session, there have yet to be any additional promises on behalf of school officials toward adjuncts. Despite this, both parties share a feeling of satisfaction toward a common goal, emphasized union representative, Katherine Flaherty.
"I do feel we have been working together well. We share a lot of goals and we look forward to staying in good faith."
With a focus on "non-economic" issues, the adjunct group, MercyFacultyFoward, has been meeting with local politicians to share their progress, including state senators Brad Hoylman and Andrea Stewart Cousins.
"They went well. Cousins said that she's supportive of the fair bargaining process and glad that things are going smoothly," mentioned Flaherty.
Riding the wave of momentum that has been building for the last year, morale amongst Mercy's adjunct is very high, claims Flaherty. "The morale has been great. I've been speaking with adjuncts who are looking to get further involved and excited to see where this is going. We all want to make this a better Mercy community, for everyone."
It is currently unknown when the next wave of bargaining sessions will take place.
The Impact will continue to offer updated coverage on any happenings within this story.
Leave a Comment
About the Writer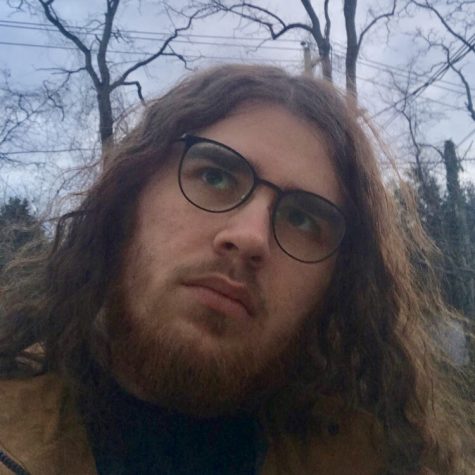 Steven Keehner, Impact Staff
Steven Keehner was the Managing Editor of the greatest publication on the Hudson.

Hailing from the mediocre Town of Oyster Bay, New York, he enjoys...