Kobe Bryant: More Than a Basketball Player
On the morning of Jan. 26, Kobe Bryant passed away at 41. Bryant was a basketball legend on the court and a loving father and husband.
The helicopter carried Bryant and nine other passengers to The Lady Mamba's youth basketball game at Bryant's Mamba Sports Academy in Thousand Oaks, California.
It was a foggy day in California, so foggy that the Los Angeles Police Department had their helicopters grounded for the time being, but Kobe's pilot got the "OK" for take-off under certain conditions.
The passengers hit a hillside that caused them to spin at a decent rate of 2,000 feet per minute. All passengers died immediately because of blunt force trauma.
Other victims were Gianna Bryant (13), Payton Chester (13), Sarah Chester (45), Alyssa Altobelli (14), Keri Altobelli (46), John Altobelli (56), Christina Mauser (38), and pilot, Ara Zobayan (50).
TMZ was the first to report of the passing, which led fans not to believe what they heard until more major news sources confirmed the incident. As time passed, more information came out about the accident to confirm that Kobe's passing was a reality.
Once news spread that Bryant and his daughter passed away, fans all around the world expressed their grief and went to social media to speak highly of Bryant. Kobe was a role model, and fans expressed that in their tweets.
Instagram, Twitter, and Facebook were flooded with pictures of Bryant, memories celebrities once shared with him, and highlight videos of Bryant's historic career.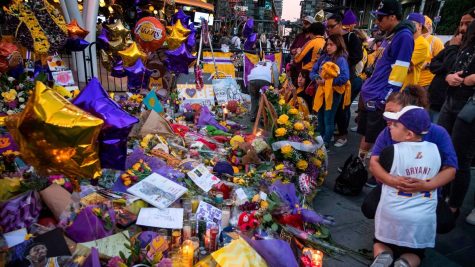 The Staples Center had a memorial outside of it with pictures, basketballs, candles, and flowers all around the perimeter of the arena.
Kobe is a first-ballot Hall of Famer. He's a five-time NBA champion, MVP, 18-time NBA All-Star and eleven-time All-NBA First Team. He's arguably the second-best player at his position and never failed in the clutch. Kobe excelled at everything that he did, whether it was on the court or with his family.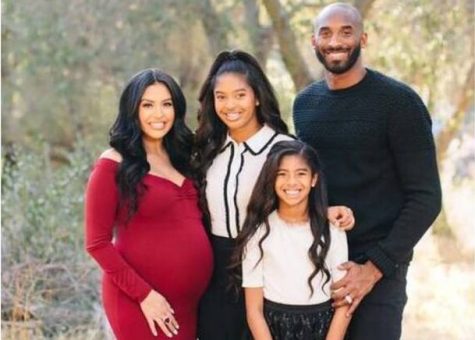 He coached his daughter Gianna's basketball team and was also her biggest fan. Kobe also won an Oscar in 2018 for the best animated short film. He was a talented person and made the most out of his opportunities.
The reaction around the world and the NBA community says it all. His former teammates, friends, and family have expressed their grief and respect by doing whatever they can. Teams are taking 24-second shot clock violations to honor Kobe. Players are also taking eight-second violations to honor the mamba. Some players are changing their numbers out of respect for the legend. Small gestures like this really show how much love people had for the mamba.
Bryant impacted people all around the world, including Mercy College.
Garrett Kirkland, a freshman basketball player at Mercy College, spoke on the news of Bryant's passing. Kirkland has been playing since he was 5-years-old and Bryant inspired him, especially when he got older.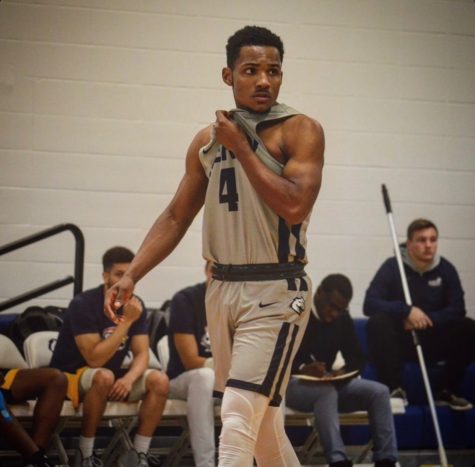 "Kobe was a role model to me, not just for basketball but also because of the way he was with his family," Kirkland said. "I respected him and understood the importance of the game with his help."
Kirkland would sit in his room, and copy moves from LeBron James and Bryant.
When Kirkland found out the news about Bryant, he explained that the day his helicopter crashed was also his birthday.
"I was hurt that we had lost a legend that day but it was crazier to find that out on your birthday," Kirkland stated.
Both Gianna and Kobe Bryant were buried on Feb. 11, 2020, at a private funeral. Gianna and Kobe Bryant's memorial service will be held on Feb. 24, at The Staples Center.
Kobe will be missed in the NBA community and around the world. He was a basketball legend, father, brother, son, and friend. His unforgettable moments, such as his 81 point game, will be remembered forever. The NBA will continue to honor the mamba and his family for the foreseeable future.
Leave a Comment
About the Contributors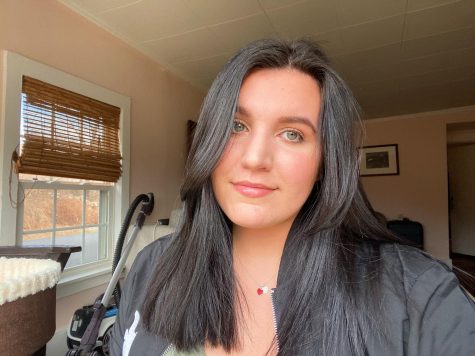 Alexis Lynch, Managing Editor
Alexis Lynch is currently a senior at Mercy College. At Mercy, Alexis is a Media Studies major with a focus in Journalism. She has gained experience that...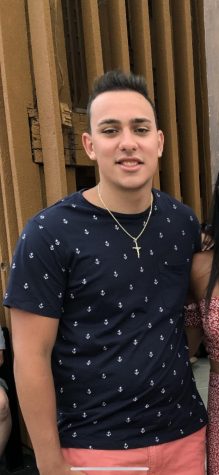 Michael Panteleo, Impact Staff
Michael Panteleo is a senior and studies journalism at Mercy College. He enjoys writing, watching, and playing football and basketball. He is a member...