New Esports Team Debuts With A Split
The Mercy Esports team split their first games by losing to Southern New Hampshire University and defeating Saint Thomas Aquinas College to launch the inaugural season.
The rise of competitive esports has finally made its way to Mercy College with the emergence of an Esports Club. The headquarters is at the Manhattan campus, and at the moment the team is just playing League of Legends. The hope for the future is that they expand out to playing different games to grow the team.
League of Legends is a time strategy game where there is a team of five players on both sides and the aim of the game is to destroy the enemy base. Throughout the time of the game, there are things that players can do that will earn them perks. The perks will help the player and the team to win the game. To succeed, the team needs to communicate and strategize how they are going maneuver to destroy the enemy base.
The Club Sports Manager at Mercy College, Rob Cornetta, was excited when he was approached to run Mercy's club teams.
"Coming from an athletics background, I heard more about esports and its popularity especially intercollegiate, so I was super interested," said Cornetta. "In the process of me getting hired, I met Roland and his enthusiasm sold me on it and I was really excited to be a part of it."
Esports is a very distinctive sport because it doesn't fall under the NCAA. However, there are conferences that sponsor esports and the East Coast Conference is one of them. All of Mercy's other sports teams compete in this conference.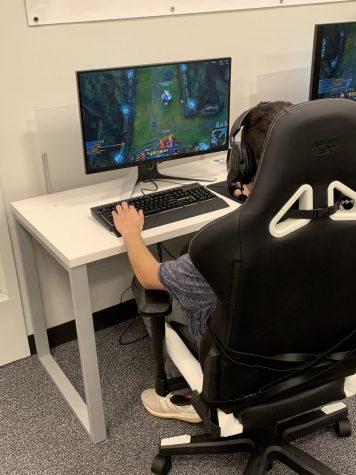 "The East Coast Conference is kind of on the cutting edge of that," said Cornetta. "They are the second division two conferences to sponsor esports. So, we have a full schedule."
Co-Captain Roland Lyto, sophomore computer science major, said that a lot of students are interested in Mercy's new esports team.
"A lot of students have been interested in it and have been recommending multiple games," Lyto said. "We started with League of Legends because the spring semester starts with League in the East Coast Conference. It's been a massive growth from what it started at."
With the esports headquarters at the Manhattan campus, there will be events to showcase what they will offer. The East Coast Conference sponsors what game in the fall and one in the spring. During the fall semester they play Overwatch, and, in the spring, they play League of Legends. Mercy's plan is to participate in Overwatch during the fall semester.
"I met with a student that asked about Apex Legends and Rocket League," said Cornetta. "I am in the fact-finding process of determining where we can compete against other colleges and universities. The big theme for our club sports and our esports is really about being inclusive and being open-minded about meeting the needs of all the students."
Mercy's esports coach is a former alumnus who wanted to help his alma mater in their new venture. Coach Angel Cespedes was one of the founding members of the first video game club at Mercy. He hosted esports tournament at Mercy through the Video Game Club.
"The goal is to win," said Cespedes. "The players here are good enough, if the team is good enough, the goal is to just win the championship. Overall, we want to increase the size of the club. If more students express interest, Mercy's will only invest more into it and esports will become a big part of Mercy College."
All the players on the team like the community that they are building together as part of this new esports venture that Mercy has undertaken.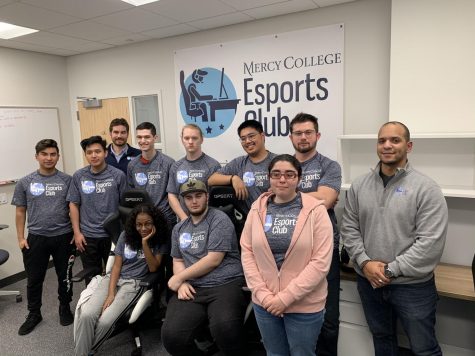 Andrea Santiago, junior biology major, loves being a part of the esports team.
"It's cool," Santiago said. I like the feeling of playing people that I know because I have been playing League of Legends for a while."
Patricia Kennedy, Freshman Game Design and Animation major, hopes that Mercy Esports can win the championship.
"I think it's interesting," Kennedy said. "I haven't played competitively yet; I have only played with friends, but I just want to have fun and win."
Kyle Tieman, senior finance major, said he is eager to play different opponents throughout the season.
"This is all very new to us, but everyone seems pumped and ready for the season," Tieman said. "Our goal is to try our best and just set that mark."
Alex Zumba, a freshman who is an undecided major, loves the environment of the team.
"I am liking it a lot," Zumba said. "I like the community we are creating because it is a fun environment."
Noah Krzyzak, senior data analytics major, is excited to be a part of the esports team.
"It's fun," Krzyzak said. "I get to hang out with people who have the same interest as me and I get to share some same hobbies with the team."
Daniel Reyes, freshman clinical lab science major, believes esports is a great bonding experience.
"It's awesome," Reyes said. "I love playing video games with people I know."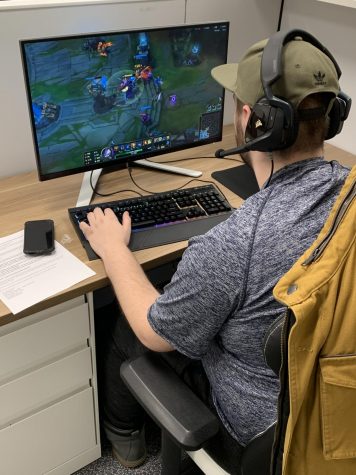 Ryan Santos, freshman cybersecurity major, hopes the team grows as they gain more recognition.
"I think this is fantastic," Santos said. "I hope it evolves into a bigger team where we get to face bigger colleges."
Mercy's Esports team is open to everyone. They want to have a diverse team where everyone feels welcomed. A player's skill level is not one of the main priorities because there are people that will teach any newcomers that want to join the team.
Pablo Carrillo, freshman accounting major, believes esports is a way to express yourself.
"It's a different experience," Carrillo said. "Esports opens up a new path for people who don't play athletics. Our goal is to win the finals."
Leave a Comment
About the Contributor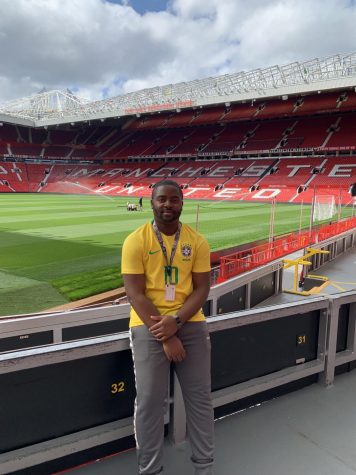 Chevaughn Hurst, Impact Staff
Chevaughn Hurst is a senior majoring in media studies with a concentration in journalism. He grew up in Jamaica and migrated to the United States at the...