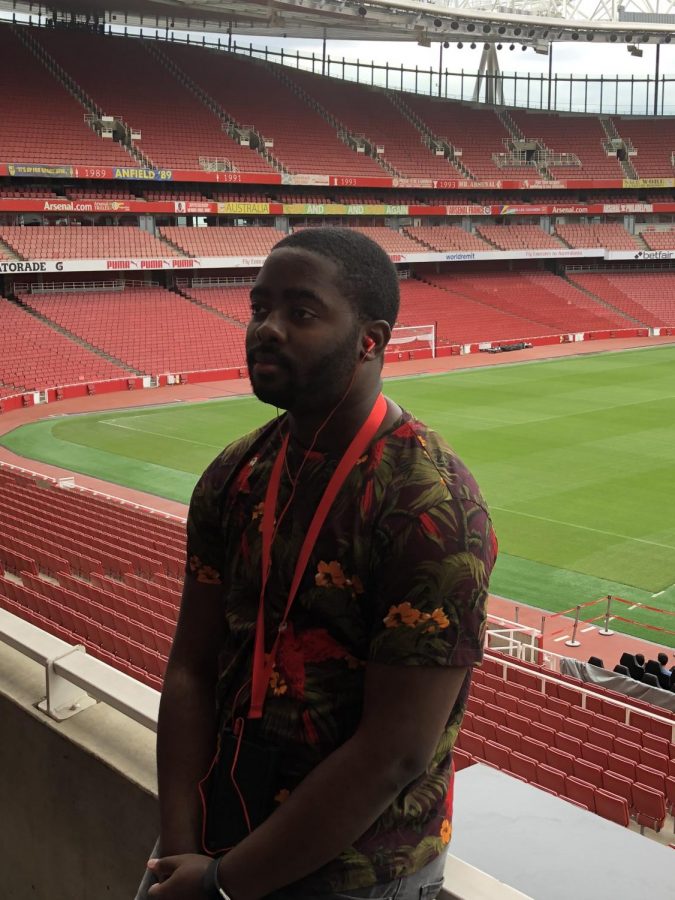 Chevaughn Hurst is a junior majoring in media studies with a concentration in journalism. He grew up in Jamaica and migrated to the United States at the age of 6 years old. His friends and family call him Chevy. Chevaughn is an avid sports fan. His favorite sport is Track and Field and his favorite athlete is Usain Bolt.
He writes a column titled
Sports Vibes
.
He can be reached at....
Chevaughn Hurst, Impact Staff
Dec 12, 2018

Immigration Under President Trump

(Story)

Dec 08, 2018

Top 5 Most Underrated Players in the NBA

(Story)

Dec 01, 2018

Tom Brady Is the Goat. No Question.

(Story)

Nov 28, 2018

Mercy host Diversity Lunch and Learn Series Focused on DACA

(Story)

Nov 27, 2018

Mercy's Manhattan Campus is Set to Undergo Expansion

(Story)

Nov 06, 2018

Students at Manhattan Campus watched Ted Talk as part of Disability Awareness Month

(Story)

Nov 02, 2018

The G.O.A.T Disscussion Is Over

(Story)

Oct 26, 2018

The Beautiful Game

(Story)

Oct 12, 2018

The Lightning Bolt

(Story)

Oct 10, 2018

Mercy Near Completion On New Walk Path To Train Station

(Story)

Oct 05, 2018

Show me the Money

(Story)

Sep 28, 2018

What Took So Long

(Story)

Sep 21, 2018

A New Era in the Land

(Story)

Sep 16, 2018

Tom Brady Needs More Help

(Story)