Mercy Creates New Club Sports Teams For Students
With the influx of students from the College of New Rochelle, Mercy College wanted to expand club sports for students beyond the Dobbs Ferry campus. The sports available to the student body are soccer, basketball, volleyball, esports, and track.
The club sports manager at Mercy College, Rob Cornetta, believed that Mercy wanted to create an environment for everyone.
"Mercy wanted to create an inclusive environment, where all students can experience the benefits and positive experience of being on a team."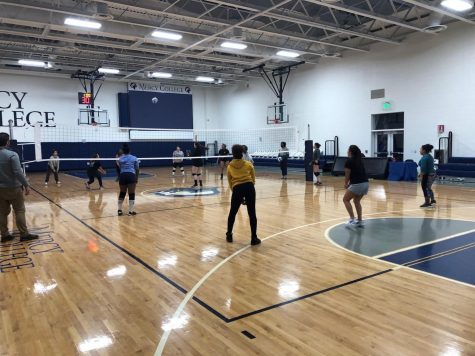 Due to the novelty of the teams themselves, they are mainly competing in scrimmages at the moment. The soccer team has five, basketball has four, and the track team will compete in a race that is put on through the Exercise Science Club on Apr. 19. 
According to Cornetta, volleyball is still in the midst of scheduling matches with nearby colleges.
Of the teams already added, esports has received the most feedback from students.
"For the first-year of ever having an Esports team, we have had a great turnout," said Cornetta. "We have gained good student interest, and we have been competitive in all of our matches, so we're looking forward to seeing where it goes."
As the college gets more student participation in the club sports program, more sports will be added to accommodate everyone's interest.
"The goal is to add more teams. We will look to continue to kind of build on what we have. I think every year will be different because every year, college campuses constantly changes when new students are admitted or they graduate. So, the population is constantly evolving, so I think we will continue to do a lot of outreaches and do a lot of recruiting of students on all the Mercy campuses. We will do some outreach at orientations, accepted student days and we will just try to get a sense of what the Mercy community wants from club sports offerings and then that will dictate what we offer," says Cornetta.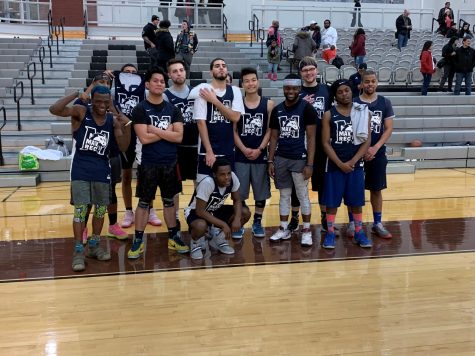 Christian Manipis, a Freshman Exercise Science and Physical Therapy major, liked how the basketball team allowed him to play the sport he likes and allowed him to build a bond with his teammates.
"I just missed sports in high school," said Manipis. "This is a gateway for me to play sports because the practices are flexible. It's amazing because I get to meet and interact with many people, and I get to also build a relationship and memories with them. My goal for this season is to win and get better every practice as a team."
The students are enjoying the creation of the clubs because they get the chance to compete against other people. A lot of the student population play sports recreationally or competed in high school sports and want to continue their athletic career. The club sports teams are open to everyone who wants to join.
"A big theme for us is inclusivity and making sure that everyone has a spot and everyone has the same opportunity that everyone else has, as many people who want to come out, we will make it work for anyone who wants to play."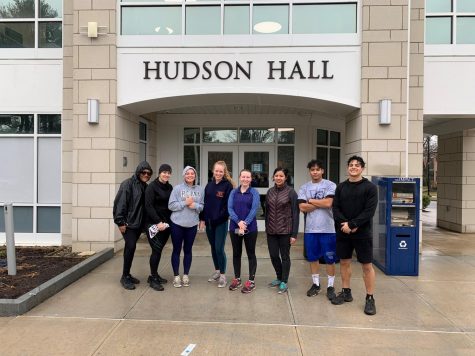 Jimmy Cedeno-Franco, a junior Bio major, likes how the soccer team fits into his schedule and he likes how they are playing as a team. "I really liked soccer because I played it in high school. I tried to join the college team, but my classes conflicted with it. It's going great so far. I believe we have a great team and if we work hard, we can go far as a team."
Alhassane Jallow, a freshman Business major, likes how the soccer team is growing, "the team is great because we have people from different parts of the country, so it lets us bond as a team. My goal is to win more games and bond with my teammates."
The goal is for the club sports program to grow and expand out to different sports and more participation from the student body at Mercy college. With a whole summer to plan Mercy is excited to see how club sports evolve into the next semester and over the years.
Leave a Comment
About the Contributor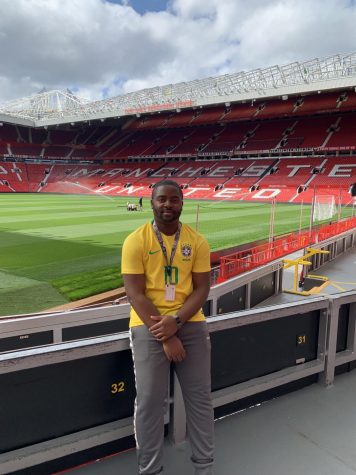 Chevaughn Hurst, Impact Staff
Chevaughn Hurst is a senior majoring in media studies with a concentration in journalism. He grew up in Jamaica and migrated to the United States at the...