Brush Up On Your Skills With These Free Digital Courses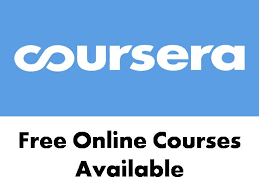 While everyone is quarantined in their homes, many people have found themselves being bored with the same routine day in and day out as they wait for the world to open up again. While all this free time can be overwhelming to many, some colleges and companies are offering free courses to learn new skills during this challenging time.
With free courses being made available, people will be able to brush up on skills or even gain new skills while there is so much time available to, so when they are able to begin working again and applying to places, they'll have a more impressive resume to show to potential employers.
There are classes offered online now on a myriad of different subjects, from normal school courses like history, math, English and science, to courses about being happy and maintaining your well-being.
One of the most well-known ways that people are brushing up on their skill sets is through Coursera, which has made nearly 4,000 of its courses available to those who are unemployed due to the Coronavirus pandemic, and in a single weekend Coursera had seen over 500,000 new people had enrolled. This site has courses available from Google, Stanford, MoMA and many more in all sorts of different subjects.
Another well-known site that is offering free courses is edX, which has been founded by MIT and Harvard while partnering with other highly esteemed schools such as Brown, Cornell and Berkeley, and they offer courses online through here. The subjects of the courses they offer online vary greatly in subject, from sciences to the arts. Through edX, you are able to take Harvard courses that vary in their duration, from two weeks up to 12 weeks, and while there are some free courses, there are even more available from the small fee of $30 up to the price of $3,000, and if you want to receive a certificate from one of these courses, you will have to pay a fee from $49 up to $169 to show for your efforts.
Khan Academy is a nonprofit that is used as a resource for people in preschool and onward, offering all of its courses for free. Some of these courses are for English, engineering, math, science and the arts, as well as courses in career advice, finance, MCAT and LSAT test preparation.
Skillshare specializes in mostly art courses, offering music, animation, writing, photography, videography and many more in it's catalog. This is a site primarily dedicated to helping people find their creative side but there are also courses that steer from this and focus on business, marketing and technology.
If you are interested in learning about topics such as computer science and web development, Code Academy is likely the site that would be best for you. They offer courses on 12 different programming languages, so if you have wanted to get into programming, this is the perfect way how.
Courses that are more career-focused can be found on Udemy, where they offer business courses like accounting and marketing, lifestyle and personal growth courses, health and fitness courses and many more. Though most of their courses are not free, you are still able to add a filter while searching through their courses to find the ones that are offered for free.
Although the courses are free, if you wish to receive any grades or any sort of certification, you will be required to pay a fee on the website of your choosing.
Some of these sites, such as Skillshare, Kadenze, Coursera and Code Academy offer some sort of a plan where the user will pay a fee each month and they will be able to take the course as they would an in person course, with correspondence from the instructor, tests and quizzes, grades and a certificate of completion.
With so many different resources available, this is the perfect time to take advantage and further your education so you can come out of this quarantine better and smarter than when you went in.
Leave a Comment
About the Contributor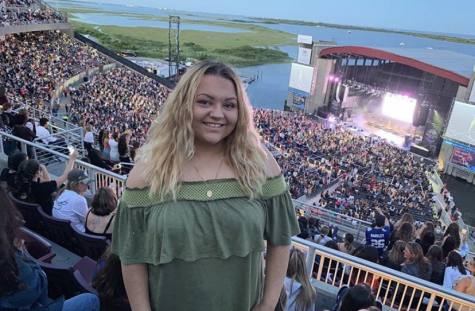 Jillian Simmons, Impact Staff
Jillian Simmons is a junior studying Television and Radio Broadcasting, with a secondary concentration in journalism.

She has a passion for video editing...