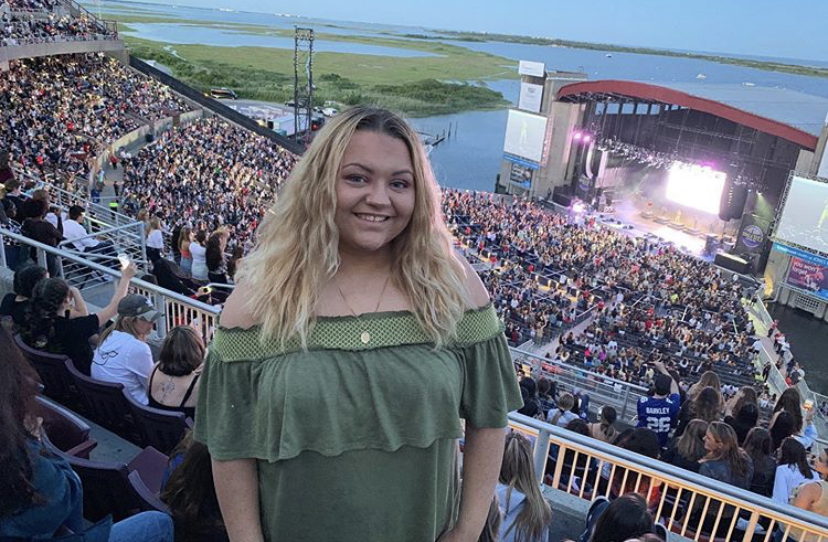 Jillian Simmons is a junior studying Television and Radio Broadcasting, with a secondary concentration in journalism.
She has a passion for video editing and writing, and after graduating hopes to get a job working on a talk show, doing some of the behind the scenes work. Jillian comes from a family composed of 0ver 25 first cousins, and even more second and third cousins who she is very close with, so she is very family oriented. She has a dog named Kitty, and a cat named Marvin who are arguably the most important things in her life. Jillian is also an avid Disney fan and even has a tattoo dedicated to her favorite movie, Lilo and Stitch. Her favorite place to be is at concerts or music festivals, even if she doesn't know the artist. The atmosphere of a concert is something that she feels cannot be replaced by anything else.
Jillian writes a column called 
Eternal Sunshine of Jillian's Mind
, where she talks about things to bring herself inner peace.
She can be reached at
[email protected]
Jillian Simmons, Impact Staff
May 09, 2020

Experts Split on Whether Diamox Could be Used to Cure COVID-19

(Story)

May 04, 2020

Someone Who's Inspired Me for Years

(Story)

May 03, 2020

10 Feel Good Things to Watch While You're Quarantined

(Story)

May 02, 2020

Brush Up On Your Skills With These Free Digital Courses

(Story)

Apr 21, 2020

Let's Cancel 'Cancel Culture'

(Story)

Apr 07, 2020

You've Got A Friend In Me

(Story)

Apr 07, 2020

Virtual Commencement Announced For Seniors

(Story)

Mar 25, 2020

Infecting our Minds

(Story)

Mar 10, 2020

Maybe I Am Stupid

(Story)

Dec 24, 2019

The Streaming Wars

(Story)

Dec 11, 2019
Dec 08, 2019

Waiting for It to Get Better

(Story)

Nov 23, 2019

He Did It His Way

(Story)

Nov 04, 2019

Honors Junior Seminar Class Works with Hearts and Homes for Refugees

(Story)

Nov 04, 2019

Transfer Student Killed West Windsor Remembered as Loving and Fun

(Story)

Oct 03, 2019

Let's Talk about Sex… In Westchester

(Story)

Oct 03, 2019

SGA Accepting Applications For Student Government Elections

(Story)

Sep 21, 2019
Sep 18, 2019