Eastchester Firefighters Face Backdraft from Board of Fire Department Commissioners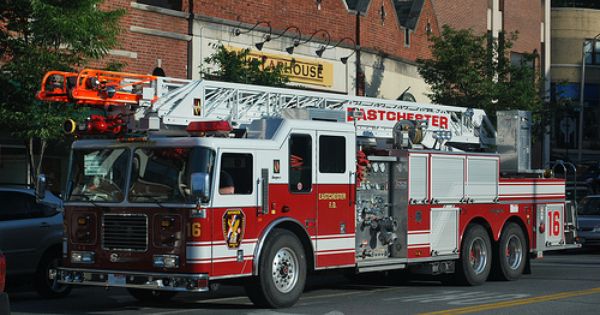 The president of the Eastchester Professional Firefighters wrote a letter to residents and local business owners on Sept. 15 urging them to contact the board with the hope to reverse a proposed staff cut.
"The Board has decided to cut overtime, which would result in not having enough firefighters to staff our fire engines and trucks. Your local firehouse may be closed down periodically because of the inadequate staffing," wrote Steven Ranellone.

Later, a Facebook post from the union read: "Due to the incompetence of the Eastchester Fire District's Board of Fire Commissioners: Paul Carlo, Brian Keating, Stuart Rabin, Thomas Roche & Dennis Winter; Station #5 – North End Firehouse is closed!"
Additionally, the fire station in Chester Heights was also closed. A few hours later, with the support and pressure from the community, all five Eastchester Firehouses were reopened and fully staffed.
According to the National Fire Protection Association's (NFPA) standards on staffing and deployment, there should be a minimum of 15 firefighters on first response assignments. These guidelines are not mandatory but suggested by each fire station in urban areas.
"We are required to follow the Public Employee Safety and Health (PESH), its OSHA. Before we can go into a fire, we need to have four people there, which means there are two in and two out; it's a federal law. So if someone is going into a house, you have to have two people out here to rescue the two guys going in," says Fire Chief Brian Tween.
According to Tween, there are three firehouses in Eastchester that only have two people staffed. Depending on the situation, this could potentially be a hazard if there is no rescue team outside to help the firefighters inside.
The monthly meeting of the Eastchester Board of Fire Commissioners was held on Sept. 10, where commissioners went over the fire department budget. The cut on overtime came as a surprise to many. According to Jamie Hedstrom, the treasurer of the Eastchester Fire District, including the next tax collection in May of 2021, the fire district will have a total surplus of $3 milion.
"I find it hard to cut it in half when we're running in a surplus," said Tween. The commissioners proposed that there would be no more overtime –  cutting staffing three or four positions each day and eventually closing down fire stations.
"There are multiple buildings, including Lawrence Hospital, without sprinklers, and colleges and high school buildings, too. If we have a serious fire in any of those and go down to 10 people, it's going to be a lot more significant damage than if we have 14 people. Those extra four people can be an additional hose line or an additional search team," argued Tween. "So, if you want to save a few dollars here and there, we could potentially create more danger to the community and more property damage. In one apartment building, you could lose $30 million. Yes, we saved $250,000, but the apartment building burned to the ground."
The board members had a hard time coming to an agreement.
"We don't have a lot of fires, and we manage our fires extremely well. If we move the $250,000, this political football goes away; it's over," said chairman Dennis Winter.
On Oct. 15 of 2018, a residential building on Garth Road in Eastchester caught fire, leaving three people trapped inside. The response team was quick to arrive on the scene and no one was injured. The situation could've been a lot different if the firehouses didn't have adequate staffing at that time, the fire department expressed.
Christine Galati, a resident of North End, Eastchester, said, "My grandfather was the chief of the Eastchester Fire Department for many years. That firehouse is a part of the community and protects the north end of town. It would be dangerous to close it down and would be risking lives by doing so. Eastchester is a wonderful place to live and the north end firehouse is historical."
The Board of Fire Commissioners have agreed to meet again today to further discuss decisions on closings, staffing, and overtime budget.
Leave a Comment
About the Contributor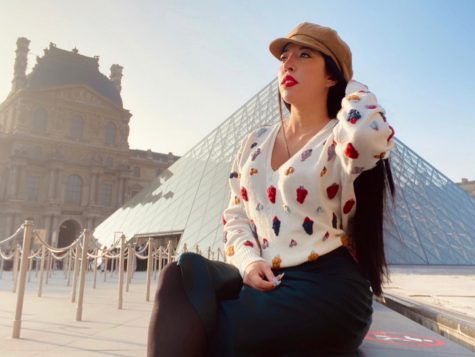 Nicole Alarcon, Associate Editor
Nicole Alarcon is a senior at Mercy College, majoring in journalism. Born in São Paulo, Brazil, she moved to the United States at 10-years-old.

Nicole...