Mercy Entrepreneur Takes Off During Quarantine
Undertaking a new business in times of quarantine is certainly not an easy task. In fact, according to the New York Times, one-third of New York's small business may be gone forever. With isolation measures in effect, starting a business can seem stressful and somewhat impossible. But for some entrepreneurs like Robbie Guglielmo, quarantine was the trigger that motivated him to start a business that he had been wanting to create for years.
"I asked myself, 'What am I doing? Why I am not being productive?'"
In March 2020, Robbie Guglielmo, 19, a sophomore accounting student at Mercy College, and his friend Kenneth Franquiz, 19, ventured into the world of entrepreneurship. Both partners decided to start a youth clothing brand called Rob&Kenneth.
"My friend Kenneth and I started together but now it's mostly me," said Guglielmo.
Every project starts from an idea and Guglielmo shared when and how it all started.
There are many people who think that for business ideas to be successful they have to be spectacular, innovative, or revolutionary, but this is not entirely true. For Guglielmo, it was as simple as shopping on Black Friday during his senior year in high school.
As he used to do every fall, Guglielmo went to the store to buy clothes for his family. But that year he thought, "Why am I spending this money if I can create clothes and give them to people?"
From that night on, the idea of ​​creating clothes remained on the young man's mind, but it was not until his sophomore year in college that he got down to business.
During the quarantine that began in March 2020, Guglielmo and Franquiz began downloading applications such as LogoMaker on their computers and teaching themselves how the apps worked. Then they created their first designs. While thinking of a logo for their brand, both friends knew they wanted to use the shape of an animal.
"I like the Lacoste alligator and the whale in the Vineyard Vines logo," said Guglielmo.
They started with the simple silhouette of a swan.
"We started creating pieces for ourselves. With a Cricut machine, we did iron print-ons on random things like backpacks and T-shirts. "
After several tests and samples, Guglielmo chose to give more dimension to his logo. "I needed something unique. I needed to make it mine."
Eventually, their logo became a sitting stitched swan with the names Rob&Kenneth underneath.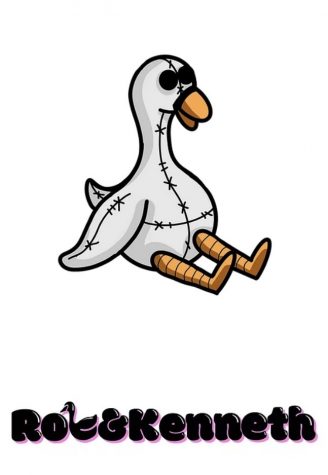 They started promoting themselves through social networks such as Instagram, Facebook, and the website they created.
"I personally love the ideas Rob has for the brand and how his clothes look," said T.J. Heyder, a fellow Mercy student and also Guglielmo's roommate.
The students took a shot in the dark by creating 20 shirts for sale and to their surprise, they sold out in less than two days.
His target clients range from teenagers to young adults, specifically men and women around 13 to 25. But for Guglielmo, this plan is only temporary since he wants his brand to expand to all ages.
Unfortunately, the duo had different priorities in their lives, and their journey as partners ended. "It's nothing personal but I obviously cared about this more than he did. I want this to be my life."
They reached an agreement in which Guglielmo would continue with the project alone. And to the surprise of many, he decided not to change the name of the brand that has both of their names in it.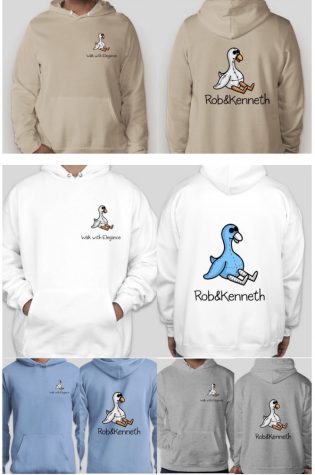 With the financial support of his parents and the help of a great team of friends, the accounting student continued his dream of creating clothes. Rob&Kenneth, not only became better known in the halls of Mercy College, but it started its way into the real world.
In his last release, he prepared 130 pieces, and throughout the first week, he sold 60.
"All the money I make goes directly to new ideas and future capsules," Guglielmo is excited and determined to continue improving.
"Rob&Kenneth inspires me. It takes one day to turn your life around and realize what you want to do," said Heyder, proud of seeing how far his roommate has gotten.
According to the website ExciteEducation, "Most small businesses take at least two to three years to be profitable and become truly successful."
Rob&Kenneth's next release will be at the beginning of December: new sweatshirts, sweatpants, and beanies. On their website, www.robandkenneth.com, people can find their products and share their slogan #walkwithelegance.
Leave a Comment
About the Contributor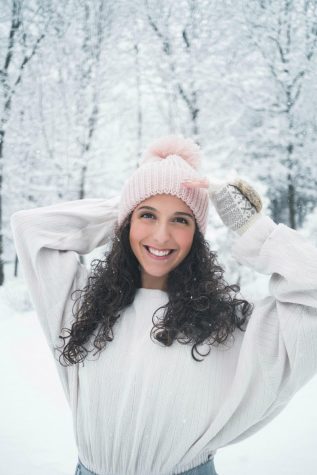 Daniela Baptista Haros, Impact Staff
Daniela was born and raised in Barcelona, ​​Spain. In the fall of 2016, she moved to the US with her family. This became a major turning point in Daniela's...