Life After F-1 Seminar for International Students
International Student Services welcomed an immigration attorney to inform international students about their options after their F-1 status expires. Michael Goldstein is a advocate in the field of international studies and immigration law and he was the chosen guest speaker for the seminar. The Life after F-1 program is offered to the college community for international students who seek information and value in learning about their options in the U.S. if they want to extend or change their status after the completion of their education. This presentation took place on Dec. 8 with approximately 25 students in attendance.
Goldstein warns that he will only be able to give general information on immigration and international studies rather than legal advice. However, he gave some valuable tips that international students may want to consider when they are seeking an attorney.
"The fact that information is changing so rapidly and so much propose changes has been put into effect already, you need to make sure that your lawyer is a member of the American Immigration Lawyers Association. It is a tremendously valuable resource to any of us practicing in the field today," Goldstein said. "You do want your attorney to practice if not exclusively immigration because there is a lot going on and you want them to be on top of what is new and relevant and to give them the best way to help you find success."
Goldstein emphasized the importance of working with the right lawyer for you, "You should pick an attorney that you feel comfortable working with. Find a trusted friend or colleague who can give you a reliable reference. It is important to find someone that works with you and i think that will make for a better working relationship."
The H-1 B is a specialty occupation petition which is a professional position that requires anyone who is doing that particular job to have a minimum of a bachelors degree in a related field. The H-1 B is a non-immigrant classification which means that it is for a temporary period of time.
After graduation, an international student is going to need an employer to petition or sponsor them for the next phase of their immigration journey. It can be a very difficult process as students run the risk of being potentially rejected by employers for the H-1 B.
"Unfortunately if an employer does not want to hire you, there isn't much that you have as recourse," Goldstein said. "Sometimes, international students may not want to have the uncomfortable conversation with employers about sponsorship but I will encourage you to get as much information about the company as you can and then eventually bring the question into focus about whether they are willing to sponsor you or not."
Goldstein explains the importance of beginning the process early. "It is important to start the conversation early in the process because I think that the information that you get will be very valuable," Goldstein said.
However, with H-1 B status, students can continue their education without breeching the terms of their status but it can be quite tricky according to Goldstein, "Immigration is admitting you in the US for a primary purpose and that is to to be here as an H-1B so they expect you to devote most of your time and energy there. They will allow you to do part-time study without violating your status."
Goldstein adds where it could be problematic to combine working on H-1B status and pursuing educational studies, "If you trying to do full-time work and full-time study then that could be risky because immigration would question whether you are fulfilling your primary purpose for being in the country."
There is a limited amount of H-1B that can be issued in a given year. It has been capped by a total of 85,000 per year. However, the demand is much higher than that. This past year, there were 275,000 H-1B registrations. 65,000 are available if you have a bachelors degree or International equivalency and there is additional 20,000 available for advanced U.S. degrees. There is a twenty day window that companies can register students which lies between March 1 to March 20.
It is imperative that students seek the counsel of their international advisors on campus as it relates to the options that may pursue while they have F-1 status but advisors will not be able to assist beyond that point so it is important to do the necessary research if you need information about extending your immigration status after you have completed your studies.
Leave a Comment
About the Contributor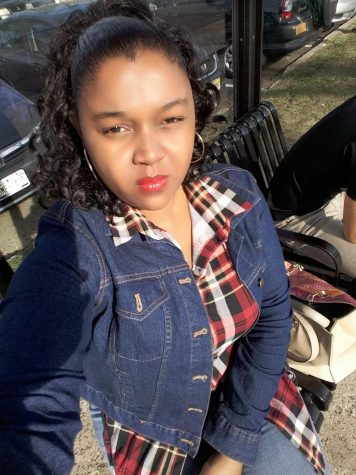 Renae Morgan, Impact Staff
Renae is a Jamaican student at Mercy College that is currently in her senior year of studies. She enjoys writing poetry, sleeping, watching King of Queens,...