Education Groups Wants Teachers to be Next in Line for the Covid-19 Vaccine
A group of education organizations joined together to ask the CDC for educators and staff to be prioritized in the distribution of the COVID-19 vaccine.
In a letter, the Learning First Alliance, a coalition of 11 organization, asked the Centers for Disease Control and Prevention to allow teachers and all school staff priority access to the new vaccines for COVID-19
Vaccine supply for teachers and staff across the country could mean the end of remote learning, a dreadful experience that many students and teachers are facing as a result of the coronavirus, the Alliance argues.
"These shutdowns profoundly affect our families as well as our local economies. Most parents either cannot work, are forced to work and leave children unattended, or are trying to juggle working from home with childcare. We know that student learning has declined, more children are now living in poverty, and too many students are dealing with mental health issues, food and housing insecurity, abuse or neglect, or sickness or death of loved ones," the letter states.
Earlier this month, COVID-19 vaccines developed by Pfizer and BioNTech were authorized for emergency use by the FDA and approved by New York State's independent Clinical Advisory Task Force. Additionally, On Dec. 18, the FDA issued an emergency use authorization for a second COVID-19 mRNA vaccine, ModernaTX. The vaccine has been authorized for use in adults 18 years and older.
According to the CDC, The first New Yorkers to receive the vaccine will be high-risk hospital workers; emergency room workers, ICU staff and Pulmonary Department staff, nursing home residents, nursing home staff, followed by all long-term care residents and staff, EMS workers, other health care workers, coroners, and medical examiners.
Furthermore, the CDC proposed a phased allocation of the vaccine, dividing people in different phases and prioritized groups. Teachers will fall in the section phase 1b.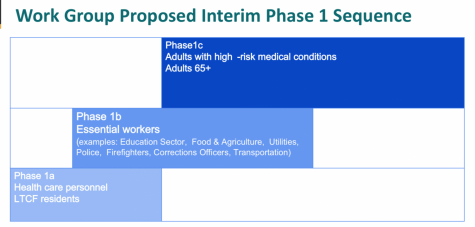 Kristen McDermott, a 10th to 12th grade science teacher, believes it is important for teachers to be given priority, she also believes all teachers should get the vaccine in order to safely reopen schools.
"Kids are struggling! They need to be in school. The vaccine has been tested and it's safe. Of course, there will be some side effects, but the serious ones are few and far between. If teachers are vaccinated, then they will feel safer returning to school and they won't get sick, thus causing students to have to learn from a teacher who is at home," she says.
The CDC lists the following as possible side effects that are common after receiving the COVID-19 vaccine: pain and redness or swelling where the shot was given, fever, fatigue, headache, muscle pain, chills, and joint pain.
Furthermore, ThePfizer and BioNTech's vaccine has been authorized for individuals aged 16 years and older. The vaccine consists of a two-dose series, with the second dose given 21 days after the initial dose.
Although teachers and staff are safe to take the vaccine, it could take a while for the vaccine to be available for students younger then 16-years-old as data remain inconclusive for that age group.
"Children's immune systems are very different from adults, and their immune responses can be different at different ages, from infancy through the teenage years. So far, Pfizer's COVID-19 vaccine has only been fully tested on adults. In September, they started including teenagers as young as 16 in an ongoing trial, and last month they began a new trial including children as young as 12. They haven't yet shared these results, but one thing is sure: More research is needed to make sure any COVID-19 vaccine will be safe and effective for infants, kids and teens," said Dr. Juan C. Salazar, Physician-in-Chief at Connecticut Children's Specialty Group
Data provided by the CDC has shown that the vaccine starts working as soon after the first dose and has an efficacy rate of 95 percent seven days after the second dose. A percentage that would make it possible for teachers and staff to return back to their classrooms.
Leave a Comment
About the Contributor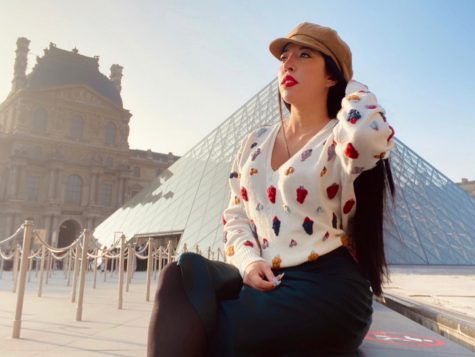 Nicole Alarcon, Associate Editor
Nicole Alarcon is a senior at Mercy College, majoring in journalism. Born in São Paulo, Brazil, she moved to the United States at 10-years-old.

Nicole...