Let's Talk Strategy: How To Properly Use Social Media
Mercy College is now offering a new course called Social Media Strategy (COMM 295) this spring, and Prof. Michael Kaye is the brains behind it.
Mercy hired Kaye because they knew he had experience in Social Media and Public Relations.
Kaye graduated from University at Albany with a Bachelors in Communication and Sociology. He then graduated from American University with a Masters's in Strategic Communication. Kaye has had lots of experience in the Public Relations industry. He is currently the Global Communications and Public Relations Manager for OkCupid where he manages Public Relations programming for five priority markets. In 2020, Business Insider named Kaye one of the Top 35 PR Pros in the Tech Industry and the PRSA-NY awarded him with an honorable mention in its 15 under 35 list.
Aside from all of these accomplishments, Kaye also grew the Instagram account for the Human Rights Campaign of Greater New York by 53 percent during the past two years.
Assistant Professor of Communications, Jason Zalinger, reached out to Kaye to help the Department of Communication and the Arts craft the course, and when it came down to who was going to teach it Kaye, told them he would love the opportunity.
"It is so important in today's day and age," Kaye said when speaking on social media and how this course came about.
Kaye mentioned that it should even be required for all students because it's important to have a basic understanding of social media when joining a company or just for life in general. Aside from the social media aspect, the class is based on a lot of strategies.
"I want students to walk away from this course with a greater sense of strategic thinking. I want them to think about the 'why?'" said Kaye, "Being a strategic thinker is challenging."
This course offers more than what to post on socials but it goes into what brands are posting and why brands are posting these posts. This class is also to help students be able to network with people in the industry by bringing in guest speakers. This class is especially important right now as students are having a harder time networking due to coronavirus.
Social Media Strategy will be having four guest speakers who all work within the industry. Alekza Latte, who does marketing for Foot Locker; Adam Ilenich, who is a Community Manager at Twitter; James Walker, who is a Senior Vice President for Integrated Media at Weber Shandwick; and Marilyn La Jeunsesse, who is a Shopping Newsletter Manager at Meredith Corporation.
"It's so important for students to meet people in the industry. It's all about connections," Kaye said.
This course is first being taught during the coronavirus and Kaye shared that it's been easy for him to teach remotely. Kaye already has taught two semesters remotely and his day-to-day job at OkCupid is remote due to the fact that it's global. He's been doing remote work before the pandemic even occurred.
"It didn't feel abnormal for me," Kaye said.
Students did have to adapt the most during the coronavirus though as they slowly changed from in-person classes to online classes. Kaye understands that it's hard for students to sit down at 6:15 p.m. at night and learn because he realized that a lot of Mercy College students work.
"I value the work ethic of Mercy students, between working, extracurricular, and getting the most out of your college experience," Kaye stated. "I can be mentally drained sometimes and I'm sure students feel that way too."
Kaye does keep students engaged by doing little question and answer segments during his classes to make sure students converse with one another and to also get participation credit. The questions are usually multiple-choice because he wants to ensure that students feel comfortable.
"I want them to feel like they can get it wrong but then move on and learn the right answer," Kaye said.
Since Social Media Strategy is new, Kaye wants to get feedback from his students to make the class grow and frame the course to their needs.
If you have any questions for Professor Kaye, reach out to him by using his email, [email protected]
Leave a Comment
About the Contributor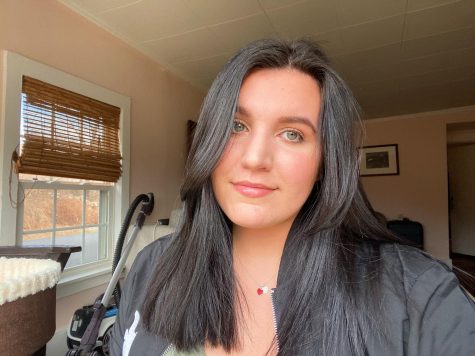 Alexis Lynch, Managing Editor
Alexis Lynch is currently a senior at Mercy College. At Mercy, Alexis is a Media Studies major with a focus in Journalism. She has gained experience that...