Mercy, WCC Sign Dual Admission Deal to Benefit Students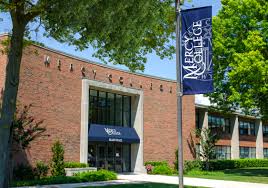 The new dual admissions agreement between Westchester Community College and Mercy College is transforming the college transitioning process for tertiary level students within the county. This deal gives potential students an opportunity to apply to both educational institutions within the same time frame.
Upon completion of their A.A. or A.S. degree at WCC, students will be accepted to Mercy College on a junior level if they have fulfilled requirements regarding GPA (2.0 or higher for most programs) as well as maintain prerequisites and clinical experience that may be in place for certain academic programs at Mercy College.
The arrangement between the two educational institutions went into effect this spring.
"The biggest advantage of this program is that students will be able to get credits for all their general education classes under their belt with the lower tuition rate that is offered at a two-year college like WCC. This is specifically for students who are not getting a lot of federal or state assistance, who will be able to save some money if they go this route," Adam Castro, Vice President of Admissions at Mercy College said.
Castro emphasized that high school graduates who are not fully prepared for studying at a four-year school also stand to benefit from this dual partnership.
"A part of it is for students who aren't quite ready for four-year college work as a freshman and need a little more developmental course work to help bring them up to speed and they can get all that stuff done at WCC so when they come to Mercy College as a junior, they will be academically proficient."
With this transition program, Mercy College exposes WCC graduates to a wide variety of degrees and programs to select from for their preferred course of study as well as a vibrant range of extra-curricular and social events across all campuses located in Dobbs Ferry, the Bronx, and Manhattan.
Castro mentions that most of Mercy College's transfer students are past students of WCC and he believes this plan will strengthen the relationship between the two colleges.
"The two-year colleges in the state have been really impacted by COVID-19 and their enrollment has been negatively affected more so than the four-year colleges. We are always looking at ways to better serve our students and we also wanted to help WCC with their enrollment if we could because they are such an important partner for us."
"This agreement benefits WCC in that it provides another pathway for its graduates to stay on track towards their academic and career goals. Having a confirmed destination motivates WCC students to complete their studies at WCC," said Dr. Belinda S Miles, President of WCC. "This Dual Admissions Pathway will provide a smoother transition for WCC graduates entering Mercy College in their junior year. Students in this program will have access to workshops, special events, and advising to help them transition smoothly to Mercy College. These events will allow students to acclimate faster to the Mercy College culture, thereby reducing the effects of transfer shock that some students experience when transitioning from a community college to a four-year institution."
Castro further elaborated that students who were not initially accepted to Mercy College directly from high school due to certain restrictions will now have an alternate option to entry by enrolling in WCC to be on the path to attending Mercy College as a transfer student.
"We wanted to target students who originally applied to Mercy from the Westchester area and didn't get in. So, if they did not get in as a freshman applicant, they now have the option to go to WCC and immediately go into the dual admission program and be on a path to attaining their bachelor's degree at Mercy College."
This agreement allows program participants to be initiated into the college lifestyle at Mercy.
"The beauty of this program is that while these students start off at WCC, we will consider them as Mercy College students. All they have to do is fulfill all their academic obligations at WCC and we are going to welcome them with open arms," Castro said. "We want them wearing Mercy College swag, we want them to come to our events, we want them to reach out to us and be active in that process. We really want these students to be a part of our Mercy community."
Leave a Comment
About the Contributor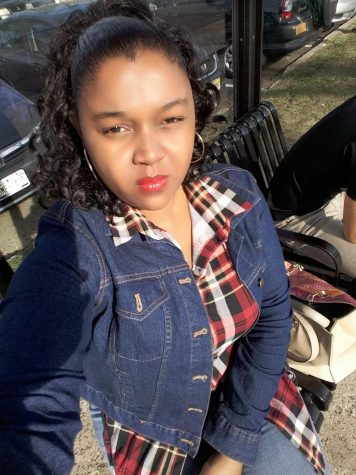 Renae Morgan, Impact Staff
Renae is a Jamaican student at Mercy College that is currently in her senior year of studies. She enjoys writing poetry, sleeping, watching King of Queens,...