Earn College Credits Faster by Taking One Exam
Matias Penagos, 24, and a marketing major, returned to college as a young adult learner after getting some experience in the corporate world. Like many students, Penagos wanted to "fastrack" his degree. To do this, he decided to take the CLEP exam and earn some college credits for classes in which he had pre-existing knowledge.
CLEP stands for College Level Exam Program. The CLEP tests provide students with college credit for subjects they have not studied on a college campus but have mastered by other means: through independent study, training work, internships, cultural activities and prior courses.
The CLEP tests are computer-based exams developed by the College Board organization. Since CLEP tests are meant to test pre-existing knowledge, students should choose a subject that they feel they have sufficient knowledge of.
"I took the Spanish test because I'm from Colombia and I'm bilingual. There really was no point in me taking a Spanish course," said Penagos.
There are different subjects to get registered for: Business, Composition & Literature, World Languages, History & Social Sciences, and Science & Mathematics.
Students are tests for college-level knowledge of the particular subject they choose. If the student passes the exam, they will be given college credit as if they had taken the courses.
"I passed with the highest possible score, 80 points, and I earned four credits."
The idea is that the tests will help students of all ages save money and time. Passing an exam can allow them to skip subjects that are commonly taught in the first two years of college (lower-division courses). And for Penagos, this means that he will not have to pay around $2,000-$3,000. In fact, according to the College Board, "An adult student who earns 15 CLEP credits to apply toward a degree could save nearly $5,000 at the average public four-year institution and more than $17,000 at the average private nonprofit institution."
So what are the test details?
To register and pay for CLEP tests, students will need to create a College Board account. Once they have it, they will need to select each test they would like to take from this page, check the boxes next to the test name, and add it to their cart. Each CLEP test costs $ 87.
Most CLEP exams take approximately 90 minutes. However, "depending on the exam, they can be longer. Sometimes it's up to 120 minutes," said Yasmin Abreu, who works at the Testing Office in Mercy.
The majority of the CLEP exams are multiple-choice, although there are a few that have some short essays and fill-in questions. For multiple-choice only tests, students will receive their score immediately, on the day. If they take an essay exam and multiple-choice questions, they will still receive a score for the multiple-choice questions on the day of the exam. However, essays take longer to be evaluated, so they will receive their total score after they have been corrected.
CLEP tests are scored on a scale of 20 to 80. Typically, participants must achieve at least 50 to earn credit for the exam, but grade scores vary depending on the college and the exam.
"I wouldn't consider the exams easy, but not that difficult either. Let's remember that they are equivalent to years of study," said Abreu, "but students can use study guides to become familiar with the exam content."
If someone has taken a CLEP test and they are not satisfied with the results, they can retake the exam. However, students must wait at least three months to retake the CLEP exam, or their scores will be canceled.
According to the Frugal Budgeter "Most colleges and universities that accept CLEP, accept up to 30 credits with this method. Some schools will accept up to 60 exam credits. This means that it may be possible to quickly test out of a year or more of college credits and graduate early."
Many students do not realize how powerful this program is, or the massive benefits they can get out of it. CLEP tests save students like Penagos a substantial amount of time and money.
Leave a Comment
About the Contributor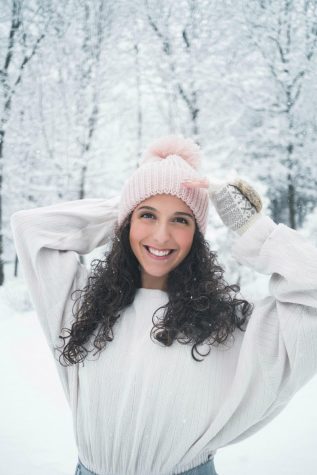 Daniela Baptista Haros, Impact Staff
Daniela was born and raised in Barcelona, ​​Spain. In the fall of 2016, she moved to the US with her family. This became a major turning point in Daniela's...