Finding Comfort In A Time of Struggle- Mercy's New Program
The loss of a loved one or something of great importance to people can be harrowing and painful. It is common to experience all kinds of emotions, and perhaps people feel that the pain and sadness will never end. These are normal reactions to a loss. While there is no wrong or right way to deal with loss, there are ways to cope with the grief that could eventually allow people to move on.
The Mercy College Counseling Center believes that no one should go through their path of loss alone; therefore, they created the Grief and Loss Support Group to assist and comfort students during their grieving.
"It is a secure space where students share how they have been doing, whether that be if they are struggling or if they have been healing," explained Katie DeVoll, the Counselor in the Student Counseling Center.
One may associate grieving with the death of a loved one. Still, according to HelpGuide, any loss can cause grief, including: divorce or relationship breakup, loss of health, loss of financial stability, a miscarriage, death of a pet, a loved one's serious illness, loss of a friendship or loss of safety after a trauma.
The Grief and Loss Group is a brand new program that started in the spring semester. It is offered the Wednesday of every week from 2 p.m. to 3 p.m. virtually. Their sessions are a supportive space to share stories, connect, and heal. All students' information is confidential, and whoever has experienced a recent or past loss is welcome, with no weekly commitment necessary.
"I think a group like this is important since many of us have been experiencing loss and grief in 2020," DeVoll continued. "Grief can be very isolating, so it's important that people can connect with others, know that they are not alone and that they can share their stories."
There has never been a "normal" amount of time to grieve. Grieving process depends on several factors, such as the person's personality, age, beliefs, and support. The type of loss is also an important issue. It is very common that the pain at the loss of a loved one wants to make people move away from others and take refuge in a shell. But according to the HFA (Hospice Foundation of America), having the support of others is vital to recovering from the loss. It is essential to express your feelings during grief, even when it may be uncomfortable. Sharing the loss can make the burden of grief easier to bear.
The HFA suggests, "Join a support group. Grief can feel very lonely, even when you have loved ones around. Sharing your sorrow with others who have experienced similar losses can help. Groups are places to work together and support one another; they are places where everyone gives and takes."
The Counseling Center has two more support groups for students: On Tuesdays at 2 p.m., they offer "Dating and Relationships Group Support," where students can talk about the challenges they are facing with loneliness, or the struggle in their relationships. And on Thursdays at 2 p.m., they have "Student Parent Support" for students who are also parents. This group tries to create a free space where parents can vent and take out all their stress and emotions.
"It is nice to see when people do connect and find comfort in each other. It's powerful because it is also very difficult to meet people nowadays. We are in our homes most of the time," shared DeVoll.
In addition, the Counseling Center provides free individual therapy, videos, resources, and tips for students to take advantage of. There are also events like yoga, mindfulness, and creative activities to help the mind to be calm and happy. They can help with concerns about academic progress, daily living, adjustment to college, or cultural impact.
"We are here if they need us. They can trust us and know that they are not alone."
Grief and loss support services are available at no cost to anyone in the Mercy community. Students can find all information and resources on the Blackboard class 'Connection Center,' contact [email protected] or call (9140 888-5150 for any questions or concerns.
Leave a Comment
About the Contributor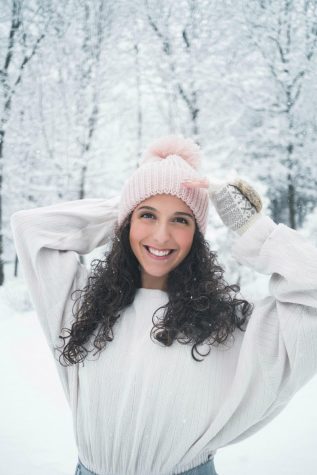 Daniela Baptista Haros, Impact Staff
Daniela was born and raised in Barcelona, ​​Spain. In the fall of 2016, she moved to the US with her family. This became a major turning point in Daniela's...