Mercy STEM and the Success of Saturday Stem Academy
On two Saturdays in March, the Mercy College Center for STEM Education presented its tenth K-12 Saturday STEM Academy. Previous academies have run in person, but this school year the Center pivoted to an online presentation In addition, STEM kits were provided for the students so that they would have hands-on experience in their homes.
This year, most students attending were supported by a grant from Con Edison to get to be involved with STEM learning. The students came from New York City and Westchester school districts. This spring, six classes were offered: Splashin to Fashion: Plastic pollution and how we can help (grades 2-3), Chemistreats: Food Fun through Home Chemistry (grades 3-4), Makey Makey Invention Workshop (grades 5-6), Designing Mobile Apps (grades 7-8), Telling True Stem stories (grades 7-9), Human Biology Modeling (grades 10-12). Each group worked on two fun Saturday projects.
One of the younger grade groups, Splashin to Fashion, learned about ocean clean-up and created a scooping tool. They also designed clothes by upcycling with plastic waste and other trash. This event, though a virtual class setting, still had parents involved in every step.
One parent reflected on how the Splashin to Fashion class was great for her child. "He loves ocean life and animals. This class brought a new view to him on how he can help."
In the Makey Makey group, the students were learning technology with a microcomputer, and did some really cool things like conduct electricity through playdoh and code their Makey-Makey devices. The Makey Makey class saw students working with many different tools and coding programs and parents noticed how much fun their children were having with the tools.
"She liked the manipulatives (wires, play-doh) and that she now feels confident to do Scratch. She's been playing on the program since."
Chemistreats focused on the yummy world of food relating to STEM. Food sometimes can display some physical and chemical changes, like raisins floating in a clear soda until they become too dense and sink. "Maybe it is not about weight – my raisins didn't have nooks and crannies for the bubbles to hold onto," an eagle eye student hypothesized. Plus, the students got to enjoy some yummy treats along with what they learned. A student noticed some chemical changes in their cup, "it's sizzling I think, but it's not hot."
One student realized what variable wouldn't work in this project. "I used yogurt-covered raisins and I think they didn't float because of the texture of the object."
Designing Mobile Apps, run by volunteers from TechGirlz, had middle school girls working on their own and unique apps in different break-out rooms. The students created a premise for their apps and used a website, Marvel, to create all of the technological intricacies. Each student presented what they came up with, and why each creation was special and unique. The students were able to leave the class with their templates to continue working on their apps at home.
Telling True STEM Stories took the art of storytelling and riveting STEM qualities to come up with a story that is super fun to listen to and read but shares details from their five senses and other fun STEM-related experiences, like cooking or having surgery.

"Six-word stories were a nice introduction because you could brainstorm from there."
After they started with the short version of their stories, they took time to expand them and focus on storytelling properties that would get across their STEM elements. The students gave constructive feedback to the storytellers.
One student reflected, "Everyone has a STEM story to tell even if it is simple and the Saturday STEM taught me that."
Human Biology Modeling had high schoolers working on diabetes and heart models. They took the time to create a diagram, a model, and a video explaining the work they accomplished. After two sessions, they presented their final projects. The work they were doing in this class was challenging but could have major education benefits later on.
"Saturday STEM is fun and interesting. The models may be hard and you'll want to give up, but don't! It's worth the effort!"
Saturday STEM Academy combined multiple mediums in STEM and gave students the opportunity to learn in a hands-on way. Students had amazing thoughts on the event and the environment.
"I really like the idea of putting together a program going beyond a normal kid's mind. It really shows us how STEM can be fun but also good for you."
Another warns not be afraid to join the STEM program. "It is actually a very interesting and fun program. The STEM program allows your creative side to shine."
Look for the next session of Saturday STEM Academy in October of 2021.
Leave a Comment
About the Contributor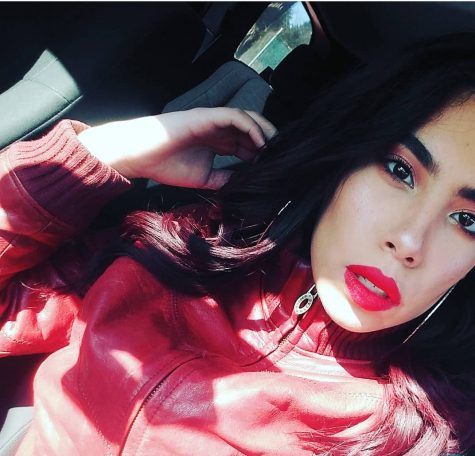 Jadeen Mercado, Impact Staff
Jadeen Mercado is a senior who loves all things entertainment!

She writes a column called Jadeen's Scene

She can be reached at [email protected]...