Nora-Grayce Orosz, Managing Editor

May 1, 2018
America's health care system is in dire need of restructuring, and with new research emerging on the benefits of a more proactive approach, it's time for a new plan.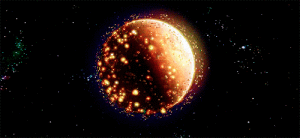 Melissa Nappi, Entertainment Editor

December 10, 2013
A group of international astronomers has recently discovered a new planet. The planet currently called HD 106906 b orbits a far away star at a distance of about 60 billion miles or 650 times the distance that the Earth orbits the Sun. The problem is that this, according to commonly held beliefs about...