Hudson Link Grants People who are Incarcerated a chance at tertiary education
When Joseph McNeil was sentenced to 17 years in the Sing Sing Correctional Facility, it was a difficult reality that he had to face. Taken away from his family and locked in 48 square feet box were some of the darkest moments in his life. Shortly after being incarcerated, he lost his grandson and then he recently lost his wife to the coronavirus just before he was released from prison. Those low points of his sentence made him nostalgic for his life as a family man again and he vowed that if he got a second chance that he would put his past behind him.
While he was behind bars, he clanged weights and exercised to deal with the stress and anxiety of being imprisoned. One day, a fellow individual behind bars suggested that he takes some college courses instead to pass his sentence. Although he was hesitant at first, he decided to enroll himself in the Hudson Link for Higher Education in Prison program.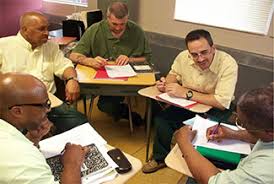 McNeil stated that although the program was difficult, it has given his life a whole new purpose by motivating him to pursue his education.
"The program was hard at first because I have not attended school in such a long time, but the program provided tutors to help me and there were school advisors who were always there to lend support whenever I needed it. I was not interested in giving up because this program has helped me to see things differently and I know that anything that I put my mind to, I can achieve. Now, I am two classes away from receiving my Associate Degree in Behavioral Science."
McNeil went on to further explain that the Hudson Link program has also been beneficial in helping him transition into society.
"After my release, I was given a laptop to help me connect with jobs in my community as well as for research purposes for school. They helped me to sign up for school again and they provided housing for me which is a part of their new beginnings program and I also still have the full support of their staff for anything that I need. I am happy that they have helped me on my journey because I am determined to stay on the right path."
According to prisonledalnews.org website, two reports on long-term recidivism among prisoners released from state and federal prisons showed very high arrest rates. The rate for state prisoners was 83 percent over a nine-year study period, while it was 39.8 percent for nonviolent and about 64 percent for violent federal prisoners over an eight-year period.
Based on a May 2018 U.S. Department of Justice report on state prisoner recidivism which followed a sample of the 412,731 prisoners released by 30 states in 2005 – about 77 percent of all state prisoners released that year. Of those releases, 89 percent were male, 18e percent were under 24 and 54 percent were between 25 and 39. Blacks and whites each made up about 40% of the releases. Of the entire study group, 32 percent had been convicted of drug offenses, 30 percent of property offenses, 26 percent of violent crimes and 13 percent of public order offenses. Overall, almost 45 percent of the former prisoners were arrested within one year of release; 16 percent were arrested for the first time in the second year, 8 percent in the third, 11 percent in years four to six and 4 percent in years seven to nine. Thus, about 68 percent were arrested within three years, 79 percent within six years and 83 percent in nine years.
According to Sean Pica, The Executive Director of Hudson Link, those alarming recidivism statistics are what their education in-prison program is trying to combat by giving people who were incarcerated an opportunity to receive a tertiary education. He is very proud of the success of their educational program and what it has accomplished since its inception in 1997.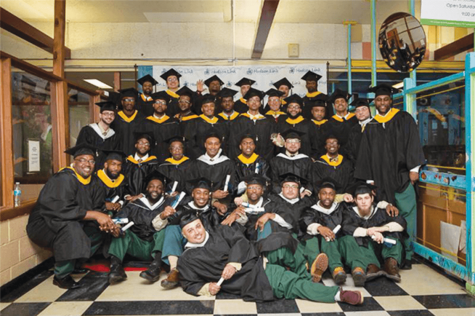 "Hudson Link's work and the impact of our programs really speak for themselves. We have conferred over 700 degrees in more than two decades of serving our communities and we have welcomed home more than 1,200 graduates of our program back home to their communities. We have seen our students come home from prison and go on to earn graduate degrees or encourage their children, spouses, and family members to also go to college."
He stated that more 75 percent of the Hudson Link students are the first in their family to attend college, 95 percent of their students have experienced socioeconomic deprivation prior to their incarceration and another 75 percent of our students come from underserved and impoverished communities in New York City.
Although the Executive Director noted that measuring recidivism is not an accurate way to determine whether someone has been positively impacted by an in-prison program they participated in, he is proud to highlight that Hudson Link has had less than 2 percent of their students ever be re-incarcerated in more than 20 years of serving these communities.
Pica explains that Former Hudson Link students' involvement is one of the reasons behind the success and longevity of the Hudson Link program.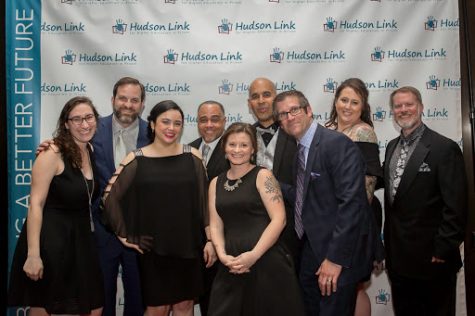 "The passion you no doubt see in our staff and students is a result of the fact that most of our staff has been formerly incarcerated themselves and almost all have graduated from a Hudson Link program. They know firsthand how impactful our work is and how much it can change the lives of the men and women who are working towards their degrees."
The unemployment rate for formerly incarcerated people is nearly five times higher than the unemployment rate for the general United States population and substantially higher than even the worst years of the Great Depression. Although the labor market outcomes for people who have been to prison are poor, these results point to the extensive economic exclusion that would certainly be the cause of great public concern if they were mirrored in the general population, said Pica.
These report suggest that inequalities persist even when controlling for age. Among working-age individuals (25-44 in this dataset), the unemployment rate for formerly incarcerated people was 27.3 percent, compared with just 5.2 percent unemployment for their public peers. That such a large percentage of prime working-age formerly incarcerated people are without jobs but wish to work suggests structural factors — like discrimination — play an important role in shaping job attainment.
The analysis also shows that formerly incarcerated people are more likely to be "active" in the labor market than the public. Among 25–44-year-old formerly incarcerated people, 93.3 percent are either employed or actively looking for work, compared to 83.8 percent among their general population peers of similar ages.
Despite people who were previously imprisoned facing discrimination in the job market from potential employers, Alexandra Ehrreich, Development Associate for Hudson Link, boasts that their staff is comprised of mostly former members of the program who were also incarcerated in the past is a unique quality of their program that has been quite beneficial to the growth of the program.
"We are the only college in a prison program in the country with staff almost entirely made up of graduates from that same program. Our students who come home know better than anyone what they need to have a successful reentry back into their communities."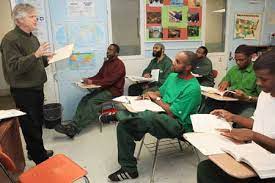 She adds that Hudson Link tailors the program to fit the needs of their students instead of forcing their students to accept a rigid structural program design.
"We take student input and student direction very seriously, especially when it comes to our alumni services department. Instead of creating a one-size-fits-all program to serve our reentering students, we do our best to listen to their changing needs and pivot our program design to support them through all the changes and upheavals they might face in their reentry journey."
McNeil says that he is determined to utilize the teachings from Hudson Link to help other young people who are facing difficulties staying within the confines of the law. He believes that his experience behind bars will be a plus for his future career plans.
"I want to become a mentor for troubled youths because I am determined to ensure that they do not travel the same path that I did. Everyone makes mistakes but I want to help young people to stay out of prison because it is not a nice place. My job is to tell them why they should not go there."
Hudson Link partners with Columbia University, Columbia-Greene Community College, Marymount Manhattan College, Mercy College, St. Thomas Aquinas College, SUNY Sullivan, Ulster Community College, and Vassar College. Hudson Link also sponsors Associate's and bachelor's degrees in Behavioral Science, Liberal Arts and Organizational Management for students that are enrolled in their educational program.
Leave a Comment
About the Contributor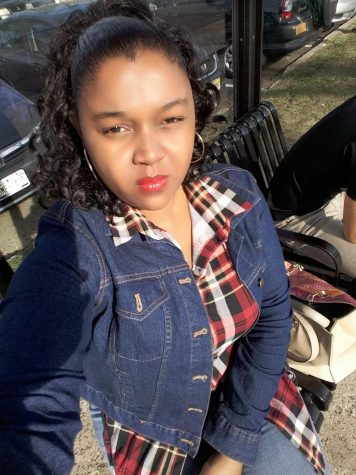 Renae Morgan, Impact Staff
Renae is a Jamaican student at Mercy College that is currently in her senior year of studies. She enjoys writing poetry, sleeping, watching King of Queens,...