Shining the Light on Burnout and Compassion Fatigue in the Veterinary Field
Working hard for one's dream is one thing. Getting to the job position one always wanted is another. Although, being burnout of the dream job one always wanted is always a possibility.
Many outsiders see veterinary professionals as the luckiest people in the world because they are the ones who have the knowledge and ability to aid someone's animal to come back to health. Although, not every day is a perfect day working in a veterinary hospital.
Compassion fatigue is a real threat to those in the veterinary field, as explained to the Mercy College community at a seminar held this past September in Dobbs Ferry.
Sometimes, one cannot save every animal and that is a reality. Sometimes, vet techs beat themselves up emotionally and mentally for not doing enough for the patient, but truth be told, they often drop everything they can. Sometimes they take on a heavy burden from clients and/or hospital staff administration. Veterinarians and Veterinary Technologists/Technicians are always there to give their hand out to alleviate a pet owner's needs, but rarely is someone on the other side reaching out their hand for them.
All of these feelings lead to compassion fatigue, which commonly revolves around the veterinary field. By being emotionally, mentally, physically, and spiritually overworked every day in a working environment can lead to a person being "burnout."
"If you don't care for yourself, you won't be able to take care for your patients," said Michael Natale, Licensed Veterinary Technician (BS, LVT) and now Talent Manager at Veterinary Emergency Group (VEG).
Natale was one of many veterinary technicians who heard about passion fatigue being common in the industry but did not experience it first-hand until about three years ago. He personally experienced how demanding this field can be and what it comes with, such as long hours, emotional distress, sleepless nights, and lack of management support. Although, after switching to a better working facility and learning the importance of taking care of himself, it helped him overcome the battle of compassion fatigue/burnout and allowed him to "…do what makes [him] happy."
Natale was willing to share his story on Dobbs Ferry campus to Mercy College students of his personal growth in the industry, including all the ups and downs, and how it shaped him to be the person he is today. He now does things the "VEG way" and does not see it another way. With every light ahead of the tunnel there comes obstacles with it. But by being aware of those struggles ahead of time, it can save one's mental health from fatigue.
It is important for future veterinary professionals to be informed of compassion fatigue early in the industry and be encouraged to develop healthy habits of mental health, which is what Sandra Bertholf, Veterinary Technology Professor at Mercy College (MS, LVT) touches base on in her Introduction to Veterinary Science course. Bertholf is passionate in discussing the conversation of passion fatigue with students early on in the program and giving tips on how to "…develop coping mechanisms before they get into the field and to know that it's OK to ask for help."
Bertholf was also a veterinary professional in the field that struggled with compassion fatigue over her 25-year career. From experience, she was willing to share some valuable tips that have helped her within her career struggles and in hopes to help any other veterinary professional who is struggling with compassion fatigue and burnout.
Talk to someone within the profession who will understand what you are going through
Set aside time for yourself and doing something that makes you happy
Discover and enjoy your favorite hobbies
Get active by performing healthy outdoor activities
Strive to separate work life from personal life
Have resources outside of work that can help provide insight and tools to maintain a healthy relationship with your profession
"If you don't do something about compassion fatigue, it will follow you to any job that requires high levels of caring for others," says Bertholf.
It is advised that people take as much advice from others that went through the experience and learn from it. If one prepares his or herself in seeking healthy habits by preventing burnout in their career, then he or she is on the right path of maintaining a healthy working profession for a long time.
Leave a Comment
About the Contributor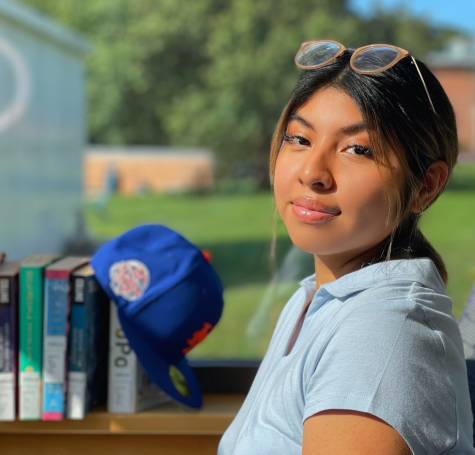 Gailen Leon, Impact Staff
Gailen Leon is a Junior at Mercy College pursuing her B.S. in Veterinary Technology with a minor in Media Studies/Journalism. Ever since she was a child,...