Mercy Awarded $2.1 Million Federal IREPO Grant
An award granted by the U.S. Department of Education under the Institutional Resilience and Expanded Postsecondary Opportunity (IREPO) program will help Mercy College design and implement new practices to facilitate the online teaching and learning experience for students and staff.
According to Kristen Keckler, Ph.D., chair of the Literature and Language Department, and the director of the IREPO project, the fund will be administered over a two-year period, bringing members of various Mercy faculty departments together.
"This grant will help bring together all different departments at Mercy from students service and PACT to faculty. It will bring us together to work cohesively to help students, and an added benefit is that these sorts of connections are long-lasting and will outlive the grant," said Keckler.
To Keckler, the main priorities of IREPO are to support students in first-year math and English courses that are taught in remote and blended formats and provide a better online environment across all departments.
Students in the health science department will be able to engage in telehealth simulations. Telehealth supports students in learning about long-distance clinical health care, patient, professional health education, and overall health administration.
"Telemedicine has really taken off, and our goal is to train students in telehealth, and that is the wave of the future," said Keckler.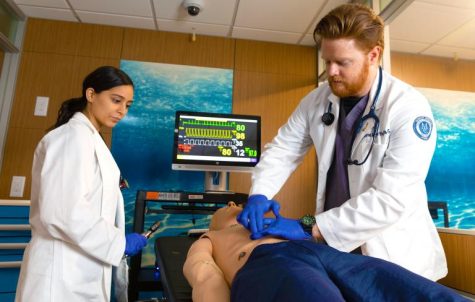 Students in the theater department will also benefit from this program.
According to Peter West, Ph.D., interim provost and vice president for academic affairs and co-director of the IREPO program, theater students will get to work alongside health students by using their acting skills to play the roles of patients.
"In addition to the training they will receive from Prof. Marc Palmieri, students will be paid stipends for their work on these modules. We also hope that this work can lead to the development of a new course and other educational initiatives to help students in theater find ways of applying their skills to specific professional opportunities," said West.
Another part of the IREPO program will focus on students coming out of high school. The program will allow students to take Mercy courses at their high school for college credit.
"We want to improve the college outreach so we can use some of that fund so that we can have workshops for those students, and they can come and meet our professors and see what we are about," said Keckler.
According to Keckler, the high school programs will allow students to make a connection with Mercy without forcing them to commit but by inspiring them to want to know more about the college dynamic in a fun and interactive way.
The program is still in the early stages, and it will officially take off in January. There is research being conducted on the distribution and budget for each department.
Keckler says students and instructors should look out for surveys in the spring semester. Surveys will be emailed asking for learning and teaching feedback.
"We are basically using the information we will be getting from students and staff and do what they need as support," said Keckler.
Part of the grant will be used to offer peer mentoring jobs for students. Keckler said some students feel comfortable going to a peer before going to a professor for assistance. She said it makes them feel like they are part of a community.
Additionally, she says these peer mentoring jobs will allow students to gain experience in the workforce.
West and Keckler said students will see improvements in the support they receive from their PACT mentors.
"One of the goals of the IREPO project is to make sure the support students receive from all sides (including PACT, CAEI, and program faculty) is coordinated to support equitable student outcomes," said West.
West added, "It is worth noting that Mercy makes every effort to keep tuition lower than most institutions and that Mercy relies on grants to augment budgets to do a better job at supporting students."
Leave a Comment
About the Contributor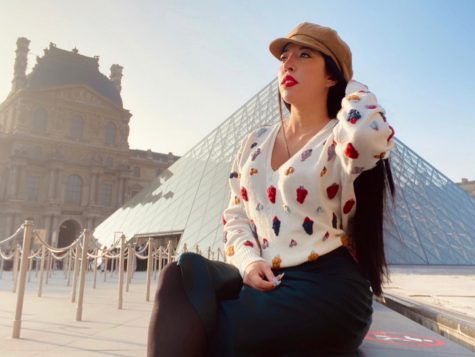 Nicole Alarcon, Associate Editor
Nicole Alarcon is a senior at Mercy College, majoring in journalism. Born in São Paulo, Brazil, she moved to the United States at 10-years-old.

Nicole...