Mercy Student Shares Her Role in The Incarceration Bill of Rights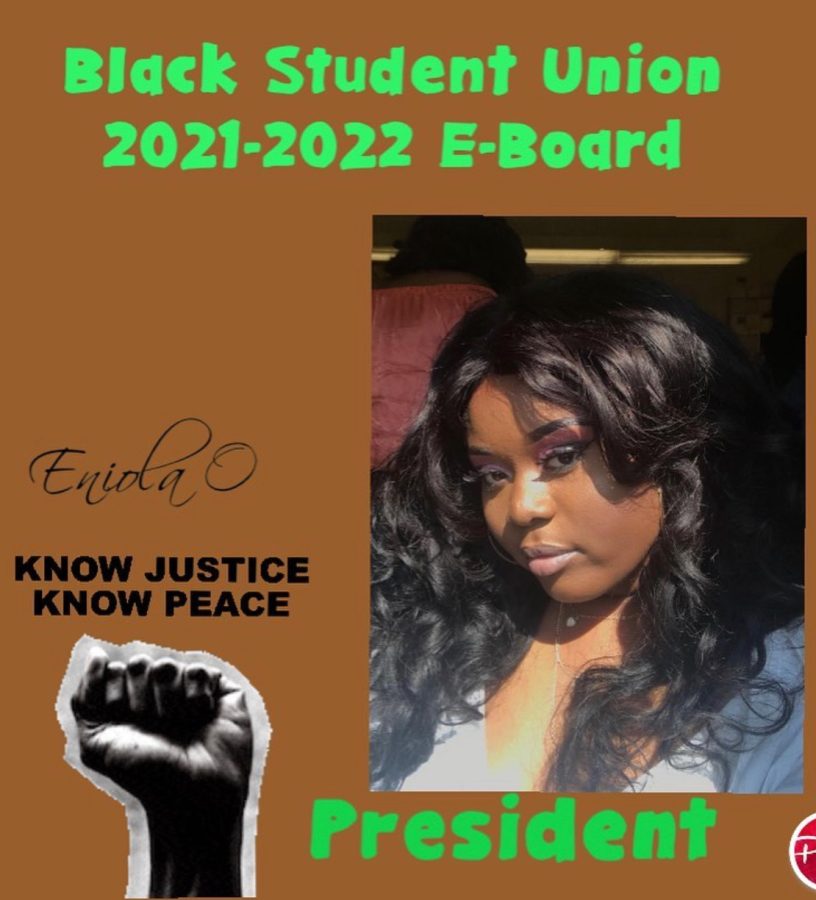 "Know justice, know peace" is a motto she fully supports.
Eniola Ogundale is a junior at Mercy College, majoring in psychology with a focus on education. She prefers to be called Enny, and freely with the amount of time she has dedicated to advocating, she has earned every right to.
"I want us to speak on the injustices that happen around the world and advocate for what we believe in. As young adults, we can bring change and our voices matter the most."
This year, Enny became the president of the Mercy Black Student Union. Before that, she was part of the Admin Association Program, where she advocated for injustice for more than three years.
Enny and her group proposed the Children's Incarceration Bill of Rights to the Senate in Albany in 2017. The program is for students with incarcerated parents. One of the goals they had was to advocate for injustices and the legal system.
"One of the first projects we took on was to make a change in the children's incarceration bill of rights."
In the bill, they proposed two laws, one was for proximity, requiring parent inmates to be put in prisons closest to their children, and the other demanded that children have accessible transportation to these facilities.
"We pleaded with them to provide buses for children of inmates in all areas so they can still be in touch with their loved ones," says Enny.
"
Children need to have a bond with their parents. It shouldn't matter if they are incarcerated.
— Eniola Ogundale
Parental incarceration affects a large and increasing number of children. The most recent estimates for 2002 indicate that over 1.5 million children have a parent currently in state or federal prison.
The latest report released by the National Conference of State Legislatures found that in 2007, slightly more than 1.7 million children under age 18 had a parent in state or federal prison, representing 2.3 percent of the total U.S. child population.
Most of these children are young, low-income, and black or Hispanic. These children face significant uncertainty in nearly every aspect of their lives, according to a study by Nancy G. La Vigne; director of the Justice Policy Center at the Urban Institute.
La Vigne states, "It is important to explore the nature of family relationships prior to incarceration as well as how the incarceration experience affects those relationships."
***
The morning of.
Enny reminisced about waking up at four in the morning and being at the train station early.
"It was pitch black by the time I left my house. Our nerves were through the roof. Everyone dressed fancy. It was nerve-wracking."
It was a one-of-a-kind road trip, one that would unquestionably remain stamped on Enny's mind. Forever.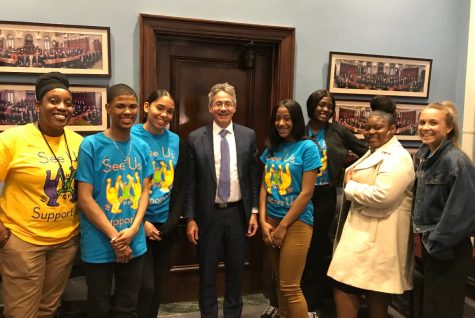 They worked on the bill for two months. "We had people in the justice system help us work on it, and we did multiple pitches. We practiced every day. We practiced on the bus ride going there. It took us a long two months."
When they arrived at the New York State Assembly, they separated into two groups. This way, they would be able to speak to more senators about their cause.
"Being on the senate floor was very emotional. Other people I worked closely with were crying. It was sad. Their families were going through it. Living it."
Enny remembers feeling honored and confident to be capable of advocating; for those she describes who do not have a voice for themselves.
"It was hard when the senators would question our ideas. Question what we want to be done and why we wanted it. My expectation was for them to pass both bills as it would've helped a lot of families to see their loved ones. Unfortunately, only the ones providing transportation were approved."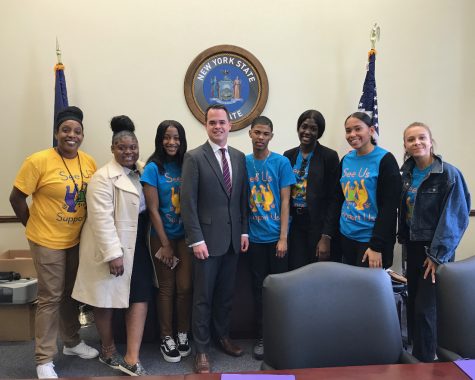 Having only one bill approved did not make her discouraged. Instead, it gave her more reasons to keep fighting.
"People in the program are now taking the buses that our bill passed to visit these facilities."
Three months later, she received an email from one of the senators letting them know one of the bills was approved. All of her hard work was rewarded.
***
La Vigne, the director of the Broken Bonds, research for Understanding and Addressing the Needs of Children with Incarcerated Parents, says policymakers should maintain better statistics on the number and characteristics of children with parents behind bars and revise or create policies that improve contact between parents before, during, and after imprisonment.
"The service community should continue to provide programs to strengthen parent-child relationships and create new programs that focus on supporting the caregivers, family members, and communities that are affected by parental incarceration."
Particularly, La Vigne stresses that more focus must be placed on developing the parent-child relationship before, during, and after incarceration.
"Currently incarcerated parents would benefit from amendments to current visitation policies, more programs that facilitate contact with children," La Vigne stated. "Children typically display short-term coping responses to deal with their loss, which can develop into long-term emotional and behavioral challenges, such as depression, problems with school, delinquency, and drug use."
Enny echoes the same needs. She reinforces the need for change. "Mass incarceration and the way the incarcerated are treated in jail is ruthless. I have advocated for injustice my whole life. It's something I have a passion for, and I will continue to do it."
She further insists that incarcerated people deserve rights like any human being does.
"At the end of the day, everyone incarcerated is still human. They deserve rights just like anyone else. Mass incarceration is a huge problem and the way people are treated in jail is a big issue globally. So many people are wrongly convicted in jail."
In 2020, a new law requiring all incarcerated parents to be allocated in prisons close to the homes of their children passed in New York.
For Enny, this is not considered a victory yet simply another obstacle crossed in her battle of fighting for injustice.
"I stand with them, and I will always advocate for them."
Leave a Comment
About the Contributor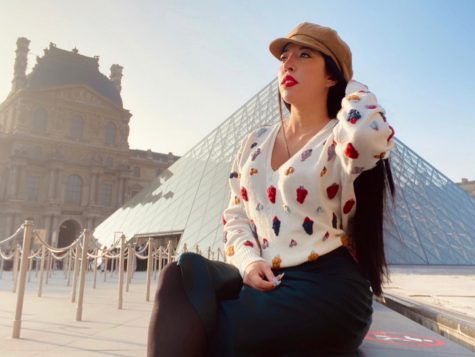 Nicole Alarcon, Associate Editor
Nicole Alarcon is a senior at Mercy College, majoring in journalism. Born in São Paulo, Brazil, she moved to the United States at 10-years-old.

Nicole...