Ice Cream Truck in Mount Vernon Goes Up In Flames
A Soft Ice Cream truck caught on fire outside of Hartley Park, in Mount Vernon, on Wednesday, Mar. 16. The owner of the ice cream truck sustained burns on both of his hands, there were no others injured.
A small explosion occurred just before the Mount Vernon Fire Department arrived at the scene; the firefighters were able to quickly control the fire.
"He was cleaning something inside the truck, and it caught on fire, so he jumped out of the window," said Allen Case, Firefighter from the Mount Vernon Fire Department.
The cause of the fire is still unknown.
The ice cream truck was parked near a playground when it caught on fire. Witnesses said the children were seen playing even after the fire started.
The Mount Vernon Police Department was also at the scene but declined to comment.
The Mount Vernon Fire Department declined to provide additional information on the incident.
Leave a Comment
About the Contributor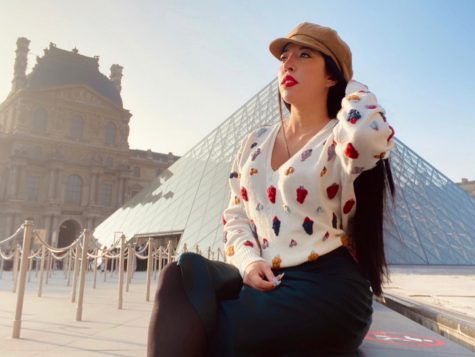 Nicole Alarcon, Associate Editor
Nicole Alarcon is a senior at Mercy College, majoring in journalism. Born in São Paulo, Brazil, she moved to the United States at 10-years-old.

Nicole...