Mercy STEM Education Impactful for the Global Ocean Literacy Movement
Mercy College Professor Meghan Marrero was a key guest speaker at a Ocean Literacy Dialogues event in Santos, Brazil.
As a professor of secondary science education and co-director of the Mercy College Center for STEM Education, Dr. Meghan Marrero was invited to speak because of her role as the U.S. national coordinator of the All-Atlantic Blue Schools Network.
The All-Atlantic Blue Schools Network is a coalition of K-12 schools located on the Atlantic internationally from the north like the United States and Canada, and south in eastern parts of South America (like Brazil and Argentina) but it also includes countries across the Atlantic like many coast residing countries in Africa, e.g., Nigeria and Namibia, and European countries like Portugal, France, Ireland, and the United Kingdom.
These schools are passion projects that promote the conservation of the ocean globally and help the movement of ocean literacy.
According to their website, "The Atlantic Blue Schools Network connects schools in Atlantic countries to strengthen oceanic culture and citizenship for a sustainable world. The Blue Schools approach aims to raise awareness about the ocean, inspiring students, educators, and citizens from different countries to emotionally relate to the sea and to translate their knowledge into an effective change of attitude, promoting critical thinking and initiatives from a holistic view of the ocean."
With involvement in the National and New York State Marine Education Association, Marrero has had experience working overseas and internationally before, as she has done yearly in the past, and has spent time internationally regularly to advocate for STEM and marine education.
In 2018, she helped research workshops in Dublin, Ireland with the international implementation of FLORES, which stands for Family Learning and Outreach for Research and Education in STEM. In 2019, Marrero spoke at the Asia Marine Educators Association conference in Qingdao, China, and followed that up as a guest speaker in October of this year.
Based on their mission statement, the Mercy College Center for STEM Education (MCCSE) started in 2016, as it "creates opportunities for groups typically underrepresented in STEM to engage in enrichment activities for learning, career readiness, enjoyment and personal and community growth."
Marrero, other than teaching education in STEM, is a former president of the National Marine Educators Association or NMEA (2018-2019) and has served as the program co-director or principal investigator or co-principal investigator on a few substantial grants from the National Science Foundation, NASA and Wipro Limited.
As a past president of the NMEA, she led a project funded by the Cornell Water Resources Institute that involved STEM Education partner schools to help educate students from Westchester, Bronx, and Brooklyn on certain local aspects of ocean literacy.
Marrero spoke about how her teachings of ocean literacy are impactful to students and other teachers as well, as she, for example, could "teach one high school teacher, who would then teach 120 of their own students and incorporate ocean literacy to help bring more awareness to learn more about the ocean's resources."
At Mercy STEM, she teaches oceanography as an educator to K-12 students, along with other science teachers so that they teach their students about marine science and ocean literacy to use in thein teachings.
Ocean literacy, according to Marrero and the NMEA, is defined as "understanding ocean influence on you and your influence on the ocean," and this also includes not only the statistics but also the "cultural references in art, books, and films and how the ocean is portrayed."
Based on the NMEA website, ocean literacy is broken up into seven principles that are essential to ocean literacy, comprising 45 fundamental concepts and their statement is "Understanding the ocean is essential to comprehending and protecting this planet on which we live."
The first principle states "Earth has one big ocean with many features." The second principle follows up and says that "The ocean and life in the ocean shape the features of Earth." The third principle mentions that the "Ocean is a major influence on weather and climate." The fourth principle supports the previous statements and continues, "The ocean makes Earth habitable." The fifth principle brings up ecosystems and says "The ocean supports a great diversity of life and ecosystems." The sixth principle is more spiritual, as it claims "The ocean and humans are inextricably interconnected." And the seventh and last principle brings mystery to the ocean, as "The ocean is largely unexplored."
In terms of why ocean literacy is becoming a widespread movement globally, Marrero states that the "Idea of ocean literacy has become showcased internationally more and some countries are putting more funding into their education (K-12 schools) and aquariums."
She also mentions that "ocean literacy groups are working with many other industries like hotel management and sailing industry, but even with coastal sports groups on how to be more environmentally aware in terms of the ocean." The idea of the movement of ocean literacy "started as more towards formal education but is now involved with many global types of bigger industries that are unique to each other."
Marrero, who was a guest speaker discussing ocean science at Ocean Literacy Dialogues in Brazil, did not start with marine science right away in her career. Ever since she was a kid, Marrero always loved the ocean and marine science, as she was a major in biology with a concentration in ecology and evolution. She started off her marine science experience by interning at aquariums in New York City and Long Island. Marrero loved the education side of it and wanted to teach kids about marine science. She first became a high school marine science teacher, then taught earth and marine science in New York City.
Marrero mentioned how ocean literacy was a new term back then and said, "The topic of ocean literacy emerged around that time and people didn't know much about the ocean other than specialized classes."
Marrero joined the movement of ocean literacy when she was doing her doctorate and did her dissertation on ocean literacy (2006-2009). She became involved in the global community of ocean literacy, which started in the United States. The United Nations (UN) then proclaimed the Decade of the Ocean for Sustainable Development 2021-2030, showing how important the topic of ocean literacy is on a global stage. According to UNESCO, the UN set this into motion "to support efforts to reverse the cycle of decline in ocean health and gather ocean stakeholders worldwide behind a common framework that will ensure ocean science can fully support countries in creating improved conditions for sustainable development of the ocean."
At the Ocean Literacy Dialogues event in Brazil, Marrero spoke about the history of ocean literacy at the kickoff event that was then followed up by three panels, which were discussions about marine science and ocean sustainability, along with new innovative technology that is being used to research the ocean. This event was the first in the southern hemisphere and was organized by UNESCO and the Maré de Ciência as an extension program at the Federal University of São Paulo. This is a part of the United Nations Decade of Ocean Science for Sustainable Development.
Marrero spoke of the United States at this event and shared her insight on ocean literacy with a diverse audience that all unique perspectives, ranging from college professors, elementary school teachers, and marine scientists, to even a mayor of a city and a native fisher to the Santos area in Brazil. The speakers and the group gathered at this Ocean Literacy Dialogues event are there for a similar goal, learning more about the ocean and conserving it.
Leave a Comment
About the Contributor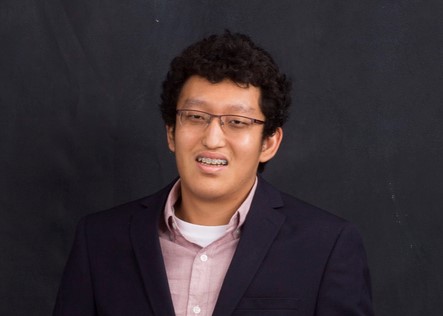 Andrew Kim, Impact Staff
Andrew Kim is a senior majoring in Journalism. Transferring and switching majors a few years ago was a big risk but it has been well worth it so far. Andrew...