White Plains Hospital Launches Programs Through Mercy College CERTiFi
By Dec. 21, Mercy College will have offered two certification programs for the upcoming spring semester through the White Plains Hospital's collaboration with CERTiFi.
These programs are in the hopes of closing the talent gaps in the healthcare industry, which has been a growing issue, and with the COVID-19 pandemic, it has only gotten worse. More specifically, the Division of Workforce Credentialing and Community Impact for Mercy College initiated these programs with the WP Hospital in New York to "train both current and future employees for specialized jobs currently in need at White Plains Hospital," according to CERTiFi.
These two programs are six weeks each and according to CERTiFi, involve "nine hours of class time per week – one evening class taken each week virtually, and one class on Saturdays that will be conducted in-person at Mercy College." These in-person classes are at Dobbs Ferry and computer labs are open for use, with the prerequisite for these programs mentioning English proficiency and graduating high school.
In regard to the healthcare talent gap crisis, Dr. Lisa R. Braverman, Assistant Vice President of the Division of Workforce Credentialling and Community Impact said that the two programs launched are "somewhat entry-level and that due to the pandemic, the labor market is somewhat fluid at present. Hospitals can't run without folks on the front lines working with patients and assisting higher-ups. So, these are in high demand right now, with labor shortages reported."
Revenue Cycle Administration (RCA) and Clinical Medical Assisting (CMA) are the two programs and even though they are the only ones offered, according to Dr. Braverman but she said they do hope to "expand offerings in allied health in the coming year, however, as it is the first year launching and both should still be taught in the future."
Based on CERTiFi's description, the RCA plays "a pivotal role in the financial operation of a health care facility, as you will gain a critical understanding of the financial process used to manage claims processing and payment." While the CMA "blends office administration and clinical responsibilities including processing patient histories and recording vital signs, learning everything from anatomy and physiology to pharmacology and nutrition, as well as best practices for interacting with patients and other medical staff."
There are three different positions among the two classes. The Patient Accounts Billing Representative, Admitting Registrar, and CMA is all in the student program. The Patients Accounts Billing Representative handles patient medical bills and insurance. The Patient Admitting Registrar handles the front desk, which includes patient information and insurance. And according to Better Teams, the CMA is a "healthcare provider who assists medical professionals with patient management, basic diagnostic tests, and recordkeeping."
In the healthcare industry, more workers are needed in hospitals. Still, studies show that it is the largest industry in the United States, as "almost 14 percent of the American workforce serves in this industry, representing almost one in seven American workers and over 80 percent are directly involved in the delivery of care," according to research done by The Josh Bersin Company and The Global Workforce Intelligence (GWI) Project.
Based on their model for HR, which is the "Four Rs" and includes Recruit, Retain, Reskill, and Redesign, the last one should be a priority for healthcare companies. This model suggests that the industry has massive turnover with the talent/skill gap (somewhat due to experience) and is not prepared to find potential replacements quickly or efficiently, as the need for nurses is at an all-time high and will need to change its approach in order to fix this problem.
In terms of CERTIFi, other new programs are being offered through Mercy College every semester, as the partnerships provide classes for future jobs. Based on their website, "CERTIFi by Mercy College is designed for learners like you. Whether you have a college degree, want to further your career without one, or are looking to advance your skills and gain credentials vital in today's workforce, CERTIFi has a program that can help you get moving."
These classes range from Business, Finance & Management to Construction & Trades to Information Technology (IT). Along with Healthcare, there are even more topics of interest like Languages, Social Impact & Non-Profit, Teaching & Education, and Innovative & In Demand.
Classes for RCA and CMA will run from Jan. 7, 2023, to March 25. For more information about their programs, look at their catalog for online classes at this website "CERTIFi by Mercy College."
Leave a Comment
About the Contributor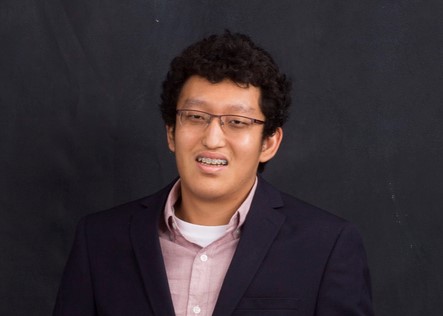 Andrew Kim, Impact Staff
Andrew Kim is a senior majoring in Journalism. Transferring and switching majors a few years ago was a big risk but it has been well worth it so far. Andrew...