Lemonade: Stir It Up and Sip It Down
Beyonce has done it again. 9 p.m. sharp on April 23, Bey released a stunning visual album and surprise released the album counterpart almost immediately after. We watched once again as the one of the most powerful black women today created a visual feast about our existence.
All that aside, social media went ablaze as controversial lyrics were heard in real time. Fans and critics alike wondered who the album was about. Was it about her husband Jay-Z and his alleged infidelity that sparked the infamous elevator fight or was it about her father and former manager Matthew Knowles? And just who was  "Becky with the good hair"?
An ill-timed Instagram post by fashion designer Rachel Roy pointed fingers in her direction but she quickly deleted the post and took to Twitter stating that internet bullying isn't something anyone should have to go through. The Bey-hive (Beyonce's league of devout fans) even went as far to change Roy's wikipedia page to state the the designer "Died Under a Lemonade Stand on April 23, 2016" and that her occupation was "Becky with the good hair."
Some fans even went as far to mistake the name Rachel Roy for Rachel Ray and attacked the talk show host and chef on her Instagram account as well.
Beyonce doesn't do anything unless it makes people uncomfortable. Just months after the release of her single Formation the artist has done it again.
Lemonade is a black woman's diary. While watching it, all we could do is sit there in awe. We were so captivated by the visuals, and how strong they were. The music itself was grittier than her previous work.
From start to finish, we couldn't turn away from this experience.  After watching it, we knew there were going to be think pieces about this by Monday. We knew this was going to get people shook about this. Anything Beyoncé does, it seems to get people really angry, which makes us laugh because they're stressing over a black woman being carefree.
This was made for black women. Let me repeat that again – black women. Lemonade allows us to embrace our blackness even more. There was something that stuck with us the most. She used an audio clip from Who Taught You to Hate Yourself by Malcolm X.
"The most disrespected person in America is the black woman."
"The most unprotected person in America is the black woman."
"The most neglected person in America is the black woman."
It really echoed to the criticism that black women face in society. We are always stereotyped as loud, obnoxious, or ghetto. We're also the least desirable when it comes to dating. Whenever we hear those stereotypes, it's upsetting because not every black woman is loud or uneducated. Her approach was clever, and it has finally got other people talking the topic.
People want to speculate that there was some infidelity in Beyoncé and Jay's marriage, but should anyone care about that? What was focused on was the music. It sounds cliché, but it's true. The fact that people are talking about their marriage just overshadows how beautiful this visual film was and the impact of the song.
Beyoncé has cemented herself into legendary status. Anything she does now, it's going to cause commotion. She's doing what an icon is supposed to be doing. Of course, there are bitter and salty people out there who will feel the need to cry crocodile tears about a successful black woman just doing her job.
Recently, a CMT critic stated that one of the songs titled Daddy Lessons, doesn't sound like a country song because it wasn't recorded in Tennessee or written by a group of Nashville writers. Like what? How does this make any sense? It's little things like this that make me laugh. Daddy Lessons IS a country song. I smell a salty critic right here.
Overall, Lemonade allows black women like us to feel confident within ourselves. It allows us to be proud young black women in this crazy world. So, in the words of Queen Bey herself:
"Sorry, I ain't sorry. I ain't thinking 'bout you."
No matter what, Beyonce seems to know how people are feeling and when to release an album that can reflect that feeling. This time it was about black existence. Black female existence.
The entire hour long visual master piece was filled with spoken word performed by Beyonce but penned by Warsan Shire.Which continues her artistic journey of being apologetically black.
Appearances from the mothers of Trayvon Martin, Mike Brown and Eric Garner during the rousing  song Freedom, Beyoncé delivers what feels like a sermon to an audience of African-American people whose sons, brothers, uncles and fathers have been slain.
"Freedom! Freedom! I can't move/Freedom, cut me loose!/Singin', freedom! Freedom! Where are you?/Cause I need freedom too!"
Lemonade is about  it's significance and not necessarily the controversy that came along with it.
It's an ingenious marketing ploy: Release work that gets people talking, abstain from interviews so that the public is left with nothing to do but wonder.
She also featured black female celebrities that have someway been publicly shamed. Serena Williams for her curvacious body, Zendaya Coleman for her choice wear – a natural hair style to an awards event, and Amandla Stenberg who regularly calls out racists on social media. And even her daughter, Blue Ivy, who even at 4 years old is publicly ridiculed for having natural hair.
Watching this all unfold before our eyes has brought us to tears. We weep for our mothers and the long linage of black women who we evolved from. I felt moved, unbending and ready to take on the world.
Lemonade is about the black woman in America and our relationship to the the society and world around us.Take a sip.
Leave a Comment
About the Contributors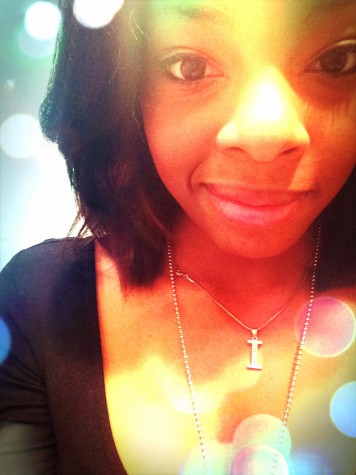 Ihsani Jackson, Staff Writer
Ihsani Jackson, known to most of her friends as Izzy, is a writer, journalist and YouTuber from New York. Fleeting in nature and style, Ihsani wants to...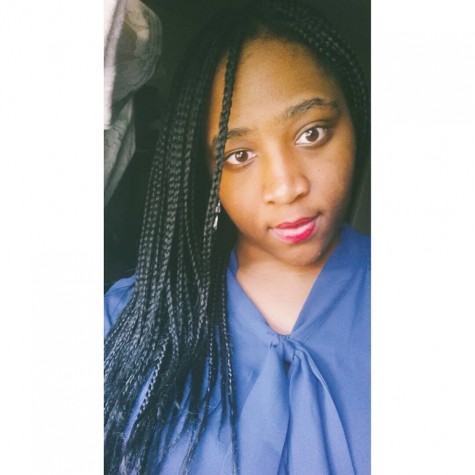 Naomi Osuji, Managing Editor
Hello world. I'm a senior majoring in radio and television production. I'm a little bit of a weirdo, but hey, who isn't? Born and raised in Jersey,...