OP/ED: What's Going on in Texas?
What the hell is wrong with Texas?
Now, I know you opened this column and thought, "What does this woman attending college in Dobbs Ferry, New York, know about Texas?" Well, my expertise comes from experience. I grew up in the heart of Texas, the funk – Fort Worth. Home of the stockyards, country music, and fried Oreos.
Yes, fried Oreos. Texans fry anything they can get their hands on.
My time in Texas was made of an array of emotions and experiences that ultimately made me want to run away to New York City. Texas is for a certain type of person, and that person isn't me. With that being said, the behavior of the state officials as of lately is even more asinine than I expected from them.
Last month, when millions of Texans were suffering from power outages and trending towards unlivable conditions – Ted Cruz found it an appropriate time to pack up his family and send 'em south to Cancun (in the middle of a pandemic, mind you not) and even had the audacity to blame it on his two daughters.
When in doubt, blame your kids!
While a fair response to this that many Texans share is "well, as a senator, what really can he do?"
Here's a list:
Gather funds from people across the United States and put it towards families in need, or use it to provide hot meals or free hotel stays.

Send a letter to the President asking for a federal grant to help Texans.

Made sure homeless shelters are adequately resourced

Volunteer at a shelter or food bank

Joined Beto O'Rourke (Cruz opponent in 2018 senate race) to call and aid seniors

Show solidarity with Texans and respond with humanity
New York Democratic Representative Alexandria Ocasio-Cortez raised nearly $5 million in 48 hours for Texas relief aid. She flew down to Texas, immediately helping state officials hand out supplies and volunteer at food shelters. This was her first disaster relief job and provided more assistance than the state senator.
Next on the menu – Gov. Greg Abbott recently announced that the mask mandate in Texas will expire on March 10 and businesses will be allowed to operate at full capacity. This comes at a time where things are beginning to look good in the United States – we have a vaccine and officials are doing their part to properly distribute among citizens. This is all good news, right?
Right.
Abbott credited the speedy vaccination distribution and vaccination rate when announcing this decision. However, Texas ranks 47 out of 50 in percent of the population vaccinated. The only states worse than them is Utah and Tennessee. According to the CDC, only 8.5 percent of Texans have received both doses of the vaccine.
A reasonable response to this stat would be "Casey, Texas has the second highest population. Maybe it's taking more time for everyone to be vaccinated."
True! California has 10 million more citizens and is still distributing vaccinations at a higher speed. New York, which ranks third, has vaccinated over 9 percent.
Just because we have the vaccine does not mean COVID-19 is over. Just last month, Texas was soaring over 13,000 cases per day with deaths nearing 500. At one point during the summer, 1 in 4 Texans tested positive for COVID-19.
The numbers are only going to get worse. I'm tired of COVID-19 too, and I definitely want it to be over. This past year we've lost over 500,000 Americans and some will have side effects for the rest of their life. People weren't allowed to attend funerals or say goodbye to loved ones. Our mental health as a country is declining, 40 percent of adults have reported anxiety and depression during the pandemic, which is a 30 percent increase from before. Kids couldn't walk across stages for graduation. Dads weren't allowed to attend ultrasounds or even be in the delivery room.
This is a time in our lives where we have all suffered. COVID-19 has affected everyone and it's going to continue to wreak havoc on our lives – regardless of the vaccine.
So for Abbott to make the decision to lift a mask mandate and allow businesses to operate at 100 percent capacity is a clear dismissal of life to Texans. This recklessness is going to cost lives. Thankfully some businesses and school districts have announced that they will still enforce masks.
The leadership, or lack of, in Texas is abysmal. Cruz and Abbott have abandoned their duties of serving and are showcasing that they're unfit for their position. There have been petitions for both of them to resign immediately. And resign they should. For the stars and night to be big and bright, deep in the heart of Texas, we need a clearer scope of our future.
Leave a Comment
About the Contributor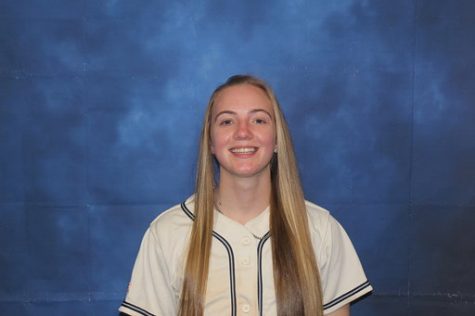 Casey Akers, Impact Staff
Casey Akers is a senior at Mercy College. Casey is a captain on the softball team and a member of the Maverick Standing Together group. She is majoring...