He Could Be the One
Love and affection come when we least expect it.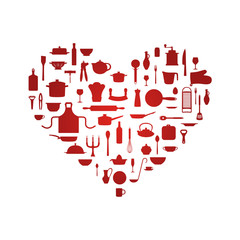 Is this really happening? Is he the one?
I can't even remember the last time I'd asked myself this question. When you think hard about it, sometimes it doesn't happen. All the good things that enter anyone's life happen at the moment they least expect it. I have heard it so many times and couldn't agree more. Who knew that two people could become close friends and unexpectedly build an amazing relationship a few months later? I know I didn't. Moreover, that is how our story begins…
Chapter 1: Mid-summer vibes
It all started with a question that took me not a day or two but a whole month to reply back to, my bad. To my surprise, he answered and I started the conversation. I wasn't sure if he would reply, but he kept it going and I admired that. He knows why. We talked everyday about different topics. Our goals in life, our likes and dislikes, school, work, and so on. We were in that "talking stage" but not to the point of becoming something yet because we were taking our time getting to know each other and I respected that.
Chapter 2: First face-to-face encounter
We'd planned to meet each other for the first time in person the night he moved back on campus. I was a little nervous. First, he is an athlete and athlete stories are crazy. Secondly, we had been talking half the summer and I was hoping that would keep the same energy in person. People can change. We unexpectedly bumped into each other earlier in the day. As I looked right into his eyes, that fluttery feeling I'd had before returned slowly. I knew from that moment I was really looking forward to that evening. A night full of laughter, questions and so on. One of our best nights.
Chapter 3: First date
We continued to see each other more after the 'first encounter.' As we spent more time together, we realized little things and were waiting on the first date. We went out the second weekend of school. The night was just perfect. The scenario, the movie, and having each other. A night of realizing 'yes, I do see myself with him' and he saw himself with me too. We decided to make it official.
Chapter 4: First argument and many more
To be honest, they were tough for me especially experiencing it for the first time as a couple. As much as I expressed myself, I felt uncomfortable, I felt hurt, and I felt I was competing in certain situations. I still find our arguments hard. I hate them.   I try to be smooth but damn "sweetie when the latina temper comes out ;its over. That's it." But, I have realized there's other ways to approach on my part and yours. Nevertheless, no relationship is perfect, we will have our difficulties and our successes. Arguments suck, but it makes us stronger when we resolve it  maturely and we always try our best to understand both perspectives.
Chapter 5: Kitchen chronicles
He caught my attention instantly from the moment he agreed to cook. I always cherish our cooking moments. The kitchen is the place for memories and for some reason we connect even more there. He's always on 'stirring the chicken' duty and I love it. We always eat well, especially when we make our 'special' dish.
Chapter 6: My note to you
Our first chapters are the beginning of us and I look forward to creating more chapters with you. These upcoming chapters will consist of growth and learning more about each other as well as ourselves. We learn something new every day that makes us feel it is 100% worth it. I feel the warmth of love, and the charm in your eyes makes me smile every time. I can now say I feel loved by you. I can say I immensely have feelings for you. I can say you are the one.
You are my first serious relationship, and I am beyond grateful to call you my man. I cherish what we have every day and I enjoy spending every little moment with you. You make me laugh, you listen when I express my emotions and you are by my side showing support. I will always be by your side no matter what, during the good and bad moments in your life. Even if we argue, babe. I went out to support you play in the coldest weather I have ever experienced for more than two hours. I had to go cheer and support my man, that is love alright.
Our dates, homework nights, cooking nights and goofy moments have been unique in so many ways. You make me happy. Thank you for the FaceTime calls that make me feel adored. Thank you for putting up with my crazy days, emotional days, cramp days, and so on. Thank you for making us happen.
Leave a Comment
About the Contributor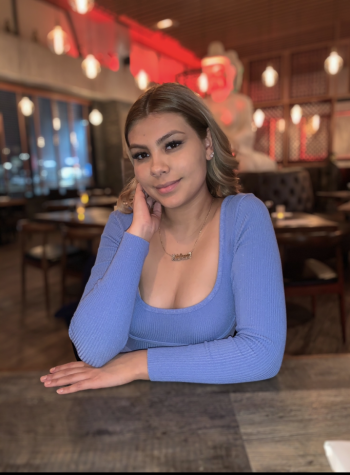 Estefania Salinas, Impact Staff
Estefania Salinas is a senior majoring in Media Studies: Radio & TV Production with a secondary concentration in Journalism. She is a passionate news...