Stereotypes about the Latin Culture
I can, without any resentment, admit that I am infatuated with FOX's hit television show GLEE.
When the show first broke ground in 2009, I wasn't initially drawn in, but on September 21, 2010, when Season 2 began, I sat in a crowded Mercy College dorm room with a few of my teammates and was instantly hooked.
I will admit the show isn't for everyone. I have an undeniable love for musical theatre and won't stop until I have seen every show on Broadway at least once, hence my tie into the show.
A show starring Lea Michele, who I witnessed on Broadway first hand, where she originated the role of Wendla in the musical Spring Awakening and Matthew Morrison, known for his portrayal of Link Larkin in Hairspray, is something I couldn't turn away from. Not to mention the witty banter of Jane Lynch and the marvelous voices of the remaining members of McKinley High's Glee Club.
Creators Ryan Murphy, Brad Falchuk and Ian Brennan have taken a lot of criticism over the past few months in regards to the way they have portrayed their characters and although there have been several instances where I have found myself questioning certain character developments and plot lines, I have the utmost respect for the men.
They have been able to turn the other cheek while creating characters that have entered many of the homes and hearts of people all over the world.
This past week's episode found Latin, Pop sensation Ricky Martin guest starring as David Martinez, a Spanish instructor of a night school. He suggests that Will Schuster (Matthew Morrison), McKinley High's Spanish teacher, who is taking the class as a refresher after his rendition of "La Cucaracha" to his class, causes him to believe that he has lost his skills as a teacher, should have his students perform Latin music.
"The brain takes in information like a new language or a math equation, much more quickly and retains it better when that information is delivered through music," Martinez tells Will and with those words, Will sets his Glee Club's assignment for the week to only sing songs written or performed by someone Latin, of Latin descent, or English songs performed bilingually.
One of the many messages, which not only opened Will's eyes but also caused me to question a few things, deals with Latin-American stereotypes.
Santana Lopez (Naya Rivera) one of Will's Glee Club members and a student he teaches in his Spanish class, launched a complaint to McKinley High's principal in regards to Will's teaching ethics (another reason as to why Will joined the night class), after witnessing Will's rendition of "La Cucaracha."
As a student of Latin descent, she found no humor in Will's decision to perform "La Cucaracha" while wearing a sombrero and poncho. Then towards the end of the show, Will attempted to defend his position as Spanish teacher while singing Elvis Presley's "A Little Less Conversation" bilingually dressed in a traditional matador costume, while having two students run around him wearing bullhorns.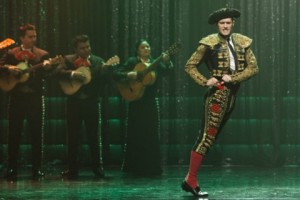 Santana then admits to her complaint to the Principal after seeing Will's second performance, saying "I'd do it all over again after that performance." Will confronts her, not understanding her reasoning behind the complaint, believing that she wanted to stir trouble. Instead she explains, "This is my education and it's not a joke to me, although it seems to be one to you … You went from "La Cucaracha" to a bull-fighting mariachi. Why don't you just dress up as the Taco Bell Chihuahua and bark the theme song to Dora the Explorer? You don't even know enough to be embarrassed about these stereotypes that you're perpetuating."
At that point during the show, I sat back and thought to myself she's right.
When I saw Will's performance of "La Cucaracha," a part of me cringed witnessing what was going on, but I couldn't pinpoint the reason behind my disapproval. It wasn't until Santana's explanation that I understood. I was also brought back to several instances in my life when I encountered similar instances.
I then thought, it is possible that these stereotypes are going unnoticed because most Latin people that live in the US were born here and don't have a solid connection to their culture, therefore, don't necessarily know better?
Personally, I thoroughly enjoy being of Latin descent. I love speaking the language, learning about the culture and visiting the island of Puerto Rico (where my Maternal side is from and where much of my family lives). But, my brother and cousins aren't as connected to their roots like I am.
So maybe it's possible that in this day and age, Latin Americans have distanced themselves from their heritage and are oblivious to scenarios like the ones portrayed in Glee this week.
Leave a Comment
About the Contributor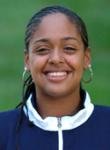 Jasmine Williams, Managing Editor
Jasmine Williams is a Senior majoring in Media Studies (Journalism) and minoring in Psychology. She is the Editor for the Impact and co-captain of Mercy's...