Halloween Treats I Look Forward To
The air is getting cooler; the leaves are turning from florescent green to a yellowish, golden brown color with hints of orange, and I'm dressing in layers just about everyday incase it gets too warm or too cool. What does this mean? Fall is upon us. Which also means that Halloween is right around the corner.
Ever since I was a child I remember Halloween being a big tradition in my home, greater than any birthday or Christmas even. My mom was huge on the pumpkin carving, trick-or-treating, haunted house holiday.
She would start my brother and I off with pumpkin picking. We would go out to the pumpkin fields and pick three of the best, perfectly rounded, evenly shaped pumpkins. We would rush them back to the house, rinse them off, lay down old news papers and then mom would help my brother and I take a knife to the crown of each pumpkin and carve a complete circle around the thick rigged stem. Once we pulled off the top of the pumpkin our faces were brightly lit, from both the orange, slimy insides and the excitement of the messy carving that was about to take place.
I would always have trouble deciding on whether I wanted a scary pumpkin or a smiley pumpkin. Finally after deciding on a scary pumpkin face I would start carving as close as I could to the outline, drawn mostly by mom, and then once I got to the mouthpiece I would stop. This is it. This is where is make my final decision. Do I continue with the pre-drawn evil frown mom drew or do I switch last minute to the goofy smiley face that I stick to each year. I began turning my moms pre-drawn frown upside down – some things never change. Once the pumpkins were completely gutted and carved we sat them outside with a candle in each to light up the porch.
Pumpkin picking wasn't the only thing to look forward to during Halloween season. It was tradition for my mom to gather up all my cousins, along with my brother and I, in the dark living room with a huge bowl of popcorn and a couple of caramel and candied covered apples as we prepared to watch her favorite Halloween movie – Ichabod Crane. We watched it so much that when I first came to Mercy College and we passed through sleepy hallow, I thought the movie was real. Till this day, I do not mind cutting off the lights and getting cozy in a room full of my family to watch "The Legend of Sleepy Hallow".
Another one of our Halloween traditions is Haunted Houses. Up in Kingston, NY the Headless Horseman is dubbed the best-haunted house in the Hudson Valley. I remember the first time I went; I was only 10 years old. I begged my mom to take me. She had originally planned to drop me off at home and take my older cousin and brother along with her and her co-workers. After I begged and pleaded that I was tough enough to go, she gave in. Once we made it to the line I began to regret tagging along. I could hear all types of screams coming from the haunted cornfield that we were waiting in line for. The minute we got to the front of the line I began to cry and beg for my mom to do the opposite of what I was begging for earlier. Everyone stopped and watched as my mom dragged me inside against my will as I screamed at the top of my lungs, "Please mommy!!! Don't take me in there I don't want to go!" She was heated, especially after she paid almost $50 for my ticket alone. I was a big baby throughout the entire thing.
Halloween always brings the best memories out of my family for some reason. We are all big on thriller and horror. This year will be a bit different. My little sister wants to spend it with her friends and my brother and I are too big to stay home with mom. But I just might go home for that Ichabod Crane movie. Hope you kids have a safe and spooky Halloween.
Leave a Comment
About the Contributor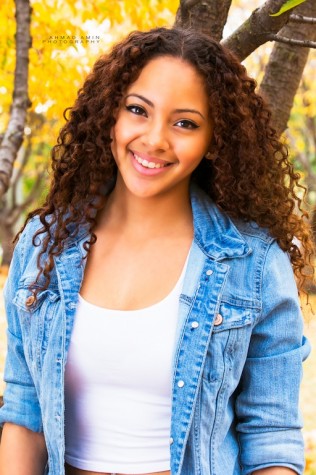 Maritza Velasco, Feature Editor
Maritza is a senior majoring in journalism and is in her first year on the Impact. Although she greatly regrets waiting so long to join such a great...